Ransomware Costs. CARTOON: Rothstein/Morgan.
24 Nov

Ransomware Is A Real Pain In The Wallet
Damage Costs Rise 57X From 2015 To 2021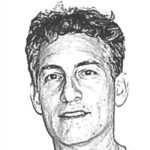 – Steve Morgan, Editor-in-Chief
Sausalito, Calif. – Nov. 24, 2020
Ransomware — a malware that infects computers (and mobile devices) and restricts their access to files, often threatening permanent data destruction unless a ransom is paid — has reached epidemic proportions globally and is the "go-to method of attack" for cybercriminals.
A 2017 report from Cybersecurity Ventures predicted ransomware damages would cost the world $5 billion in 2017, up from $325 million in 2015 — a 15X increase in just two years. The damages for 2018 were predicted to reach $8 billion, and for 2019 the figure is $11.5 billion.
The latest prediction is that global ransomware damage costs will reach $20 billion by 2021 — which is 57X more than it was in 2015. This makes ransomware the fastest growing type of cybercrime.
---
Cybercrime TV: Roger Grimes, Data-Driven Defense Evangelist at KnowBe4
TrickBot and Ransomware-as-a-Service explained
---
Cybersecurity Ventures predicts that there will be a ransomware attack on businesses every 14 seconds by the end of 2019, and every 11 seconds by 2021. When you factor in consumers, that figure increases to every 5 seconds by 2021.
The big myth around ransomware damages is that the costs are limited to ransom payouts. However, the percentage of businesses and individuals who are paying bitcoin to reclaim access to their data and systems in response to ransom demands is declining (even if the total payout figures are rising due to the sheer volume of new attacks).
Ransomware costs include damage and destruction (or loss) of data, downtime, lost productivity, post-attack disruption to the normal course of business, forensic investigation, restoration and deletion of hostage data and systems, reputational harm, and employee training in direct response to the ransomware attacks.
Be smart. Don't click. Stay safe.
We'll be back soon with another cybercrime cartoon.
– Steve Morgan is founder and Editor-in-Chief at Cybersecurity Ventures.
Go here to read all of my blogs and articles covering cybersecurity. Go here to send me story tips, feedback and suggestions.