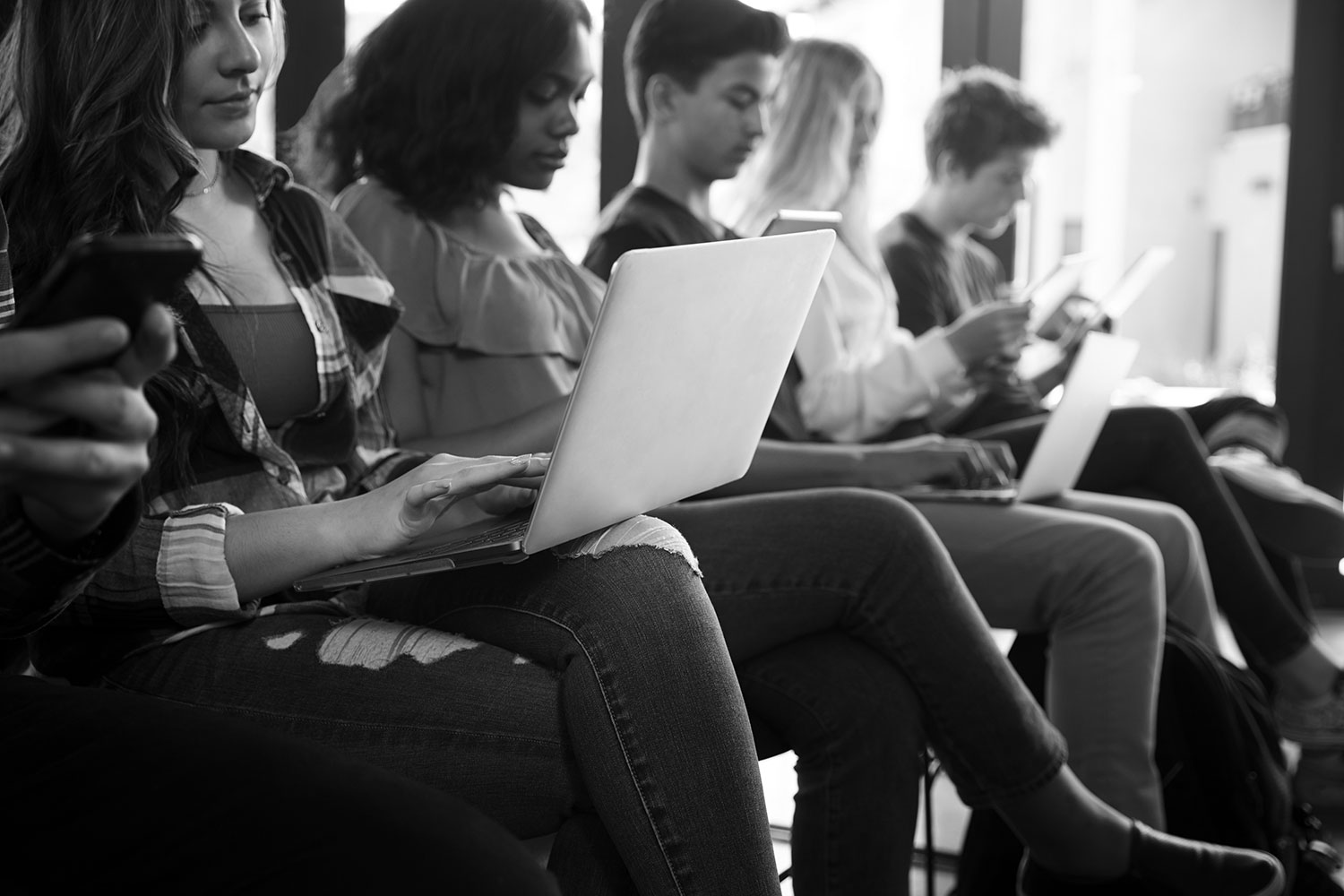 Cybersecurity Education. PHOTO: Cybercrime Magazine.
06 Mar

Only 3 Percent Of U.S. Bachelor's Degree Grads Have Cybersecurity Related Skills

Posted at 20:46h

in

Blogs
Our nation desperately needs more high school students to become cybercrime fighters

– Steven T. Kroll
Northport, N.Y. – Mar. 6, 2019
High school students don't know cybersecurity — and it's going to place our country at great risk if we don't do something about it.
When it comes to cybersecurity, chances are the general public doesn't know much, aside from the news reports on security breaches, ransomware attacks and identity theft. Then, the cycle changes and we move on.
While this lack of awareness creates vulnerabilities for future attacks, it has an adverse effect on one key group — America's young people.
Educating the Next Generation
Students in grades 9-12 remain in the dark about the rapidly growing cyber industry. A recent article encouraged parents to get involved and inform themselves and their children about cybersecurity. Indeed, they can build upon the work that's already in place and help more students enter the cybersecurity industry.
Businesses, nonprofits and governments are taking action to meet the demand, especially targeting students in high schools across America. Cisco offers certificates for students interested in cybersecurity and a variety of other computer science disciplines. The Department of Homeland Security has partnered with the National Integrated Cyber Education Research Center, a nonprofit organization, to create cybersecurity curricula and offer it to educators for free. According to the DHS, this partnership has helped "over 15,000 teachers, impacting 820,000 students in 42 states."
These laudable achievements still do not fill the void. 35 percent of high schools teach some form of computer science nationwide while only 28 states have computer science standards written for the students.
In much the same way as college, data for 9-12 cybersecurity education are not disaggregated from the larger computer science discipline, making it nearly impossible to track the number of students exposed to the field. But it's easily assumable that the numbers of students are very low compared to the demand for jobs in cyber.
---
---
The Numbers Don't Add Up
There will be 3.5 million unfilled cybersecurity jobs in 2021, according to an estimate from Cybersecurity Ventures.
1.9 million students graduated with a bachelor's degrees in 2016, the most recent data from the National Center for Education Statistics. Of those graduates, 64,405 students earned a degree in computer and information sciences. That's a whopping 3 percent of graduates with a skill set relevant to cybersecurity, but it doesn't mean all will answer the call.
Many other fields require a computer science degree such as web and app development, software engineering and computer programming. Cybersecurity competes with these jobs in terms of employing highly-qualified people. Yet, cybersecurity has the highest growth projection — 28 percent through 2026 — among these similar occupations, according to the Bureau of Labor Statistics.
With the country's ballooning student loan crisis, an investment in cybersecurity may just be the perfect option for students seeking post-secondary credentials.
An entry-level position in cybersecurity requires as little as a vocational certificate mixed with some experience or even just an associate's degree. This pays significant returns, as cybersecurity professionals earn a median annual wage of $95,510, according to the Bureau of Labor Statistics. Of course, the salary increases with experience and more education.
Why All the Fuss?
Of the 3.6 million students who will graduate high school in 2019, 66 percent of them will go on to college. If only 3 percent of these students enroll in computer science programs and fewer still specialize in cybersecurity, then the job crunch will exacerbate an already under-employed area.
Creating a cybersecurity education pipeline — promoting cyber in grades 9-12, increasing the number of cybersecurity graduates in college — must be an imperative for our nation's educators, if we're going to compete in the cyberworld.
"If you know cybersecurity, then you have a job for life," says Robert Herjavec, a Shark on ABC's Emmy Award winning TV show "Shark Tank" and CEO of his namesake $300 million cybersecurity firm, Herjavec Group. That's one more reason to teach high schoolers about cyber. Job security is as important as cybersecurity — and this is a great field for young people.
– Steven T. Kroll is a public relations specialist and staff writer at Cybercrime Magazine.