NYC Cybersecurity Companies. PHOTO: Cybercrime Magazine.
01 Mar

New York Cybersecurity Companies
Looking for NYC cybersecurity companies? Look no further.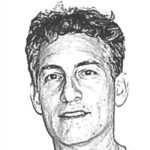 – Steve Morgan, Editor-in-Chief
Menlo Park, Calif. – May 24, 2018
Cybersecurity Ventures predicts cybercrime damages will cost the world $6 trillion annually by 2021, up from $3 trillion in 2015.
The global shortage of cybersecurity professionals is expected to reach 3.5 million unfilled positions by 2021, up from 1 million in 2014. Cybersecurity firms are responding to the cybercrime epidemic and labor crunch with a growing portfolio of solutions.
Global spending on cybersecurity products and services is expected to exceed $1 trillion cumulatively from 2017 to 2021. CEOs, CIOs, CISOs, IT security leaders, and business owners, tell us they prefer to work with cybersecurity companies in their own backyard.
Who are the hottest and most innovative cybersecurity companies in The Big Apple?
THE LIST
Meet the movers and shakers our editors are following, and who to call if your organization is hacked, suffers a data breach, or needs to enhance your cyber defense. You'll also find companies to help bake security into your own products and services.
---
---
For information about this list, contact the editors at Cybersecurity Ventures.
– Steve Morgan is founder and Editor-in-Chief at Cybersecurity Ventures.
Go here to read all of my blogs and articles covering cybersecurity. Go here to send me story tips, feedback and suggestions.