Managed Security Services. PHOTO: Cybercrime Magazine.
27 Feb

Directory Of Managed Security Service Providers (MSSPs) To Watch In 2020
Find regional, national and global MSSPs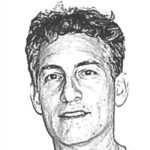 – Steve Morgan, Editor-in-Chief
Sausalito, Calif. – Feb. 20, 2020
The global shortage of cybersecurity professionals is expected to reach 3.5 million unfilled positions by 2021, up from 1 million in 2014. MSSPs are responding to the labor crunch by providing organizations of all types and sizes with a growing portfolio of services to choose from.
"I often explain to boards that Managed Security Services is the new house alarm," says Robert Herjavec, Founder & CEO at Herjavec Group. "Having a partnership with a third party Security Operations Center (SOC) provider is beneficial to companies that have limited IT resources and lack internal security expertise," says Melissa Zicopula, Vice President of Managed Security Services at Herjavec Group.
Herjavec Group is on our MSSP radar due to their SOC 2 Type 2 certified managed security services globally — supported by state-of-the-art, PCI compliant, Security Operations Centers (SOC), operated 24/7/365 by certified security professionals. They also offer robust IAM (Identity & Access Management) Managed Services.
The MSSPs we follow, and you should too…
THE LIST
The first edition of the MSSP List for 2020 provides an alphabetical listing of top MSSPs we follow in North America, Latin America, Europe, and Asia-Pac.
---
---
For information about this list, contact the editors at Cybersecurity Ventures.
– Steve Morgan is founder and Editor-in-Chief at Cybersecurity Ventures.
Go here to read all of my blogs and articles covering cybersecurity. Go here to send me story tips, feedback and suggestions.