Kevin Mitnick. PHOTO: Cybercrime Magazine.
09 Feb

Kevin Mitnick On Dumpster Diving, Phone Phreaking, And Computer Hacking

Posted at 13:37h

in

Blogs
Now training the world on cybersecurity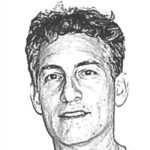 –Steve Morgan, Editor-in-Chief
Sausalito, Calif. – Feb. 9, 2022
Kevin Mitnick gave us a divers ed class, and then some, on the Cybercrime Radio Podcast earlier this week.
Dumpster diving, if you haven't heard of it, is a decidedly low-tech way to get hard copies of information by diving into (strategically located) trash cans and garbage dumpsters. Recalling his teenage years, Mitnick unknowingly tutored our listeners on how to get their hands on data they might otherwise be surfing the net for. Hacking after all can be a very dirty job.
To be clear, Mitnick never went looking for trouble. But he was a bit too curious for the phone company he played tricks on in the 1970s. "They removed my mom's phone from our house," says Mitnick. "We could only call 911. My mom was livid."
---
Cybercrime Radio: The World's Most Famous Hacker
Kevin Mitnick on his own history of hacking
---
Another lesson on hacking from Mitnick has to do with goal-setting. "I set a goal for myself: I'm going to try to compromise every large phone company in America and gain access to their switches," the world's most famous hacker explained to us — referring to some of his earliest exploits. "Once you have switch access, you have full control of the phone company."
In Mitnick's mind, his hacking was never a crime. There was never a motive, except to test his social engineering skills. He describes his phreaking, pranking and cyber intrusions as a "hobby" and at times an extreme sport — "like climbing Mount Everest."
Anyone who knows the Mitnick story knows he ascended to the peak of hacking, and for that he was rewarded with a sentence of three years and ten months imprisonment, plus three years probation with strict limitations on his use of computer equipment.
---
---
Since his release from prison in 2000, Mitnick's goal has been to train the world's computer and digital device owners on how to stay safe in a world rife with (black hat) hackers of the worst type — cybercriminals who are out to steal identities, money, and anything else valuable they can get their hands on.
No one is perfect. Mitnick doesn't claim to be. But he's done far more good than bad in his life. If you need to check a box next to Kevin Mitnick's name, then it should definitely be "White Hat."
– Steve Morgan is founder and Editor-in-Chief at Cybersecurity Ventures.
Go here to read all of my blogs and articles covering cybersecurity. Go here to send me story tips, feedback and suggestions.
---
About Kevin Mitnick
Once upon a time, Kevin Mitnick was the most elusive cyber invader in history — coined by CNN, Fox News and other prestigious networks as, "The World's Most Famous Hacker."
Mitnick is the catalyst of the information security industry, a best-selling author, renowned security speaker and the head of an elite information security firm with a 100 percent success rate.
All of that began with Mitnick's action-packed rise through the ranks of hackers worldwide, driven by an insatiable curiosity, a passion for seemingly impossible challenges and an unstoppable sense of humor.
Visit MitnickSecurity.com to learn more about Kevin Mitnick.