Kids Hack. PHOTO: Cybercrime Magazine.
18 Apr

It Takes A Village To Raise A Hacker
BloomCON Hak4Kidz fosters curiosity and encourages exploration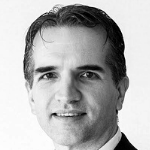 Melbourne, Australia – Apr. 18, 2022
It's often only when you sit down with a hacker — often after a stint on probation or in jail — that you begin to see the common characteristics that led them on the path they took. Often, this includes an intrinsic sense of curiosity, paired with a problem-solving nature and a disregard for normal social conventions — all of which sees hackers developing a sense of exploration that sometimes gets them into more trouble than they expected.
These traits can be difficult to teach, since they stem from within — but by nurturing those that have them early on, some institutions are finding that they can break the nexus between hacking and antisocial behavior, instead teaching students that hacking is just a way to tap their curiosity to better understand the world around them.
Enter the BloomCON Forensics and Security Conference, which has been held by Pennsylvania's Bloomsburg University of Pennsylvania in the state's eastern central region since it was first introduced in 2017.
The COVID-19 pandemic forced the cancellation of the event in 2020 and its movement online in 2021, but this year attendees were once again gathering on campus for a celebration of hacking that, as usual, included a range of sessions in areas such as digital forensics, WiFi hacking, social engineering, lock picking, U.S. Army-supported drone wars, capture the flag, open-source intelligence (OSINT), hardware hacking, and more.
A companion event, called BloomCON Hak4Kidz, channels the spirit of the broader conference for a series of events, billed as "an expo of STEM and critical thinking challenges," targeted at kids aged from 7 to 17.
---
---
The decidedly hands-on list of sessions includes an invention hacking village, in which students design and build battery-operated mechanical creations; an engineering challenge that sees students competing to build the fastest toy sailboat; retro gaming on vintage gaming systems; and a soldering project in which students learn to solder together a motorized bot.
Problem-solving is a big focus, with sessions including the fundamentals of lock technology; creation and troubleshooting electrical circuit designs; and a MacGyver Challenge where students are tasked with solving problems using a range of raw materials.
The session also includes booths educating kids about digital footprints and the privacy risks of being online, as well as a bevy of hands-on programming courses built around new paradigms such as the block-based programming of Cubelets; a programming challenge built around Lego WeDo that sees students programming Lego creations; sessions in which students learn the basics of cryptology and compete to break codes faster than their peers; and tutorials in programming with Apple's visual Scratch environment.
"It's a great first step for learning how to code," volunteer Summer told Cybercrime Magazine as she demonstrated kids learning how to code a soccer game using Scratch.
"We let them get creative, and they put whatever backgrounds they want and whatever other characters they want."
"It's a great first step for learning how to code; in fact, this is how I learned to code when I was in college — and now we have elementary school kids learning the same thing."
Building the next generation of hacker
Hak4Kidz is only one of a new generation of hacking conferences that are working to build the cybersecurity skills pipeline by engaging them with a broad range of the same topics that career hackers often cite as having been critical to their formative years.
Another similar event, r00tz Asylum, is an adjunct to the DEF CON hackers conference that — after being cancelled last year due to COVID — is due to happen again this August in Las Vegas with a program echoing previous events' rosters of hacking, cryptography, and similar sessions (some of which are available online).
Other kid-focused events this year include LeHACK Kids — held alongside June's Le Hack conference in Paris — and the Children of the CornCon Kids' Hacker Camp, which ran earlier this month and will be repeated on October 1 in Davenport, Iowa.
As the cybersecurity industry faces an ongoing skills gap, and industry and academic figures fight desperately to engage with potential future cybersecurity professionals early in their educations, the need to proactively engage students — whether through conferences, camps, or online competitions like Carnegie Mellon University's picoCTF.com — is only getting more urgent.
"There's a huge need for women and people of color in the development pipeline, but there's a direct correlation to the education people received, or their traditional roles," Troy Amick, program director of information technology pathways at Wyoming's Laramie County Community College, noted during a recent panel discussion.
"People who come from lower-income communities, who may not have the opportunity to experience cybersecurity or IT as a whole in their youth, or in their daily lives, can really struggle to enter this field. They can struggle to believe that they can do this — or that they are empowered to do this."
Without the support of hacking programs and exposure to like-minded students from other worldviews, the spectrum of teaching and learning environments — which are often limited by a lack of exposure to hacking and cybersecurity concepts — may prevent many students from considering a career in cybersecurity because it was never presented to them as an option in a meaningful way.
For businesses hoping to fill out the cybersecurity skills pipeline to their own benefit down the track, businesses face an imperative to not only support kid-focused hacking events, but to ensure they maintain ongoing outreach to students to ensure they continue fostering their intellectual interests and engagement throughout their schooling.
"There's a big push behind driving that and getting this engagement into the community," said Amick, "and there's going to be a big push for all companies to look at what they can do to give back. Sometimes you've got to light a spark in order for them to light a fire."
– David Braue is an award-winning technology writer based in Melbourne, Australia.
Go here to read all of David's Cybercrime Magazine articles.