Quantum Security. PHOTO: Cybercrime Magazine.
15 Feb

Is Your Cybersecurity Sassy Enough?

Posted at 16:37h

in

Blogs
SASE is cutting edge, and potentially game-changing
– James Nguyen
Ottawa, Canada – Feb. 15, 2022
Old-fashioned cybersecurity systems requiring on-premise hardware can no longer keep up with advancements in technology and business. In today's distributed, online-focused working environments, enterprises need more flexible and adaptable approaches to the constantly changing landscape in their industries.
This is where SASE can be immensely helpful. Offering scalability and efficiency, SASE promises to become the standard for corporate cybersecurity and networking — at least for the foreseeable future.
Although a very young concept, SASE is being rapidly adopted as more businesses recognize the inadequacy of their existing systems. According to a survey of 508 CEOs and CISOs worldwide carried out by WSJ Intelligence and Forcepoint, 43 percent of CEOs have already adopted SASE and 47 percent are considering adopting it.
With that said, SASE is a relatively new model for networking and cybersecurity; it's a black box for some business owners. Below, we'll introduce the purpose, benefits, and limitations of SASE to help decision-makers when considering this model.
---
---
SASE (pronounced "sassy"), or Secure Access Service Edge, is a cloud-focused approach to enterprise networking and cybersecurity. Gartner detailed SASE's conceptual foundations in 2019 in a market trends report and report on the potential of cloud-based network security.
The SASE model relies on two components:
SD-WAN (Software-Defined Wide-Area Network), a network technology and an extension of WAN that uses virtualization to lay out corporate networks
Network security functions such as SWG (Secure Web Gateways), CASB (Cloud Access Security Brokers), and FWaaS (Firewall-as-a-Service)
The Reasoning Behind the Architecture
Traditionally, corporate cybersecurity measures were backed by hardware appliances situated at critical points throughout an organization. While effective in the past, localized, hardware-based cybersecurity has become inadequate as business operations shifted to the cloud and remote employment emerged as the new norm.
One potential solution to these two developments is connecting physical and virtual devices to a unified corporate network. However, such an approach would be a nightmare to manage and may have unacceptable latency or subpar reliability.
Rather than backhaul network traffic to force all communications to go through security appliances installed in data centers, SASE solutions allow organizations to seamlessly deliver cybersecurity services to any corporate device through the cloud.
How Can SASE Help Businesses?
The SASE model provides many drastic improvements to networking and cybersecurity.
Below are some of the top benefits of SASE:
Delivery of cybersecurity tools anywhere: (Cloud phishing, ransomware, zero-days): by leveraging malware scanning and continuous activity monitoring, SASE can help organizations detect and thwart virtually any attack
Simplified cybersecurity management and compliance: SASE enables businesses to easily manage their networks and ensure compliance from a centralized dashboard without going back and forth between their departments
Low latency and stellar performance: Thanks to the cloud, cybersecurity services can be distributed across broad geographic areas through points of presence (PoPs) located close to end-users. This considerably reduces latency, increasing performance and improving user experience as a result.
Effortless scalability: SASE allows businesses to easily scale their operations up or down as necessary without worrying about security or networking.
What are the Limitations of SASE?
Although game-changing, SASE isn't without shortcomings.
In its current state, SASE tooling doesn't address the quantum threat in any way. The SASE security model doesn't introduce innovative techniques for cybersecurity per se — it's merely intended to integrate existing cybersecurity solutions with cloud platforms.
With that in mind, SASE cybersecurity measures by themselves can't fortify classical encryption methods against brute-force attacks by quantum computers. They also don't help businesses prepare for the inevitable demise of legacy cybersecurity tools due to quantum technology.
As SASE security evolves, service providers may start incorporating quantum-focused security measures in their offerings. However, it's impossible to know exactly when this will happen and whether SASE will still be relevant when quantum computers and quantum Internet become a reality.
SASE alone isn't proactive enough to safeguard businesses from quantum threats. And while it may help businesses tackle the near future challenges, more concrete steps are necessary for quantum-ready cybersecurity.
TrUE Quantum Security is Here
In the wrong hands, quantum computing can pose a major threat to enterprises and governments. The best way to protect your privacy and data is to start proactively future-proofing platforms, applications, devices, and IT infrastructures.
SaaS platforms like Quantropi's QiSpace™ make this possible.
QiSpace™ provides enterprise-grade quantum entropy as a service and quantum-secure symmetric encryption that's 18x faster than AES-256. Both can be rapidly integrated into any new or existing application via standard APIs and a downloadable programming SDK.
Try QiSpace free now for 60-Days. Get started here.
– James Nguyen is co-founder and CEO at Quantropi.
---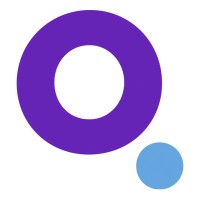 About Quantropi
Quantropi, Inc., is a Canadian Cybersecurity company that delivers novel, end-to-end quantum-secure data communication solutions uniquely capable of all three cryptographic prerequisites: Trust, Uncertainty, and Entropy.
Powered by quantum mechanics expressed as linear algebra, only Quantropi's patented "TrUE" technologies: (1) establish unquestionable Trust between any two parties via MASQ™ asymmetric quantum-secure encryption; (2) provide Uncertainty to attackers, rendering data uninterpretable forever, via QEEP™ symmetric quantum-secure encryption; and (3) distribute SEQUR™ Entropy, the strong keys and ultra-random numbers that enable quantum-secure data communications — over unlimited distances, at network speeds, using today's Internet.
All Quantropi's TrUE quantum-secure key generation, encryption & distribution solutions are accessible via the company's flagship QiSpace™ platform. By offering an easily deployable, cost-effective and effortlessly scalable solution that enables organizations to progressively upgrade towards 100% quantum security, forever, Quantropi's vision is to protect Truth & Trust beyond the information age. Bring it on.