Email Privacy. CARTOON: Rothstein/Morgan.
14 Aug

Is Your Boss Or Co-Worker Reading Your Email?
Cybercrime is no laughing matter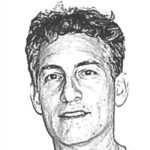 – Steve Morgan, Editor-in-Chief
Sausalito, Calif. – Aug. 14, 2020
You may have read your employer's privacy policy pertaining to how their website collects, handles and processes data of its customers and visitors. But how about the inward-facing organizational privacy policy?
Did you reply with Huh? You're not alone. Most people we ask either haven't read or forgot what the internal privacy policy says. From handling employee data to use of mobile devices to treatment of customer information, it is something you may want to know.
Does the HR department have the right to read your incoming and outgoing emails? And under what circumstances are they permitted to do so? For instance, after you resign, or when investigating a cybercrime case.
---
Remote Workers: Is your boss snooping on you?
Productivity management software is used to spy on employees
---
Have you written emails to the CEO? Do you know who else may have access to the messages?
Is it legal for your employer to read your emails? Look into it and you might not like the answer. We don't have a clear cut answer for you — but suffice to say that there are definitely circumstances when this is a permissible practice.
Does reading this make you feel anxious? Why?
Going forward, we suggest you think before firing off an email too quickly. You never know who may wind up reading it.
Be smart. Don't click. Stay safe.
We'll be back soon with another cybercrime cartoon.
– Steve Morgan is founder and Editor-in-Chief at Cybersecurity Ventures.
Go here to read all of my blogs and articles covering cybersecurity. Go here to send me story tips, feedback and suggestions.