Protecting Seniors. PHOTO: Cybercrime Magazine.
18 Feb

How To Protect The Seniors You Love From Cybercrime

Posted at 16:19h

in

Blogs
Teaching the elderly to be safe on the Internet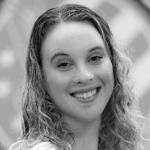 – Amanda Glassner
Northport, N.Y. – Feb. 18, 2021
It's 10 p.m., do you know where your grandparents are? Hopefully not on the dark web.
If navigating the internet is like walking through a carnival funhouse, the dark web is the point at which you begin to see monsters lurking behind every corner. Get out (your digital identity) as fast as you can.
While these monsters will prey on anyone, author Scott Schober believes there is one victim at high risk.
Arguably the most precious members of our society, seniors are always happy to share their wisdom with younger generations. Trusting, polite, and patient, they appeal to everyone, and unfortunately, especially to cybercriminals.
Sensing how urgent it was to protect the golden population, Schober published his third book, "Senior Cyber: Best Security Practices for Your Golden Years," in 2021.
Aimed to educate elderly readers, this large-print guide reaches its audience through funny anecdotes, cartoons, and bold "Senior Cyber Tips." While maintaining a lighthearted tone, it doesn't hold back from the harsh realities of the cyber world.
Constantly evolving, extremely skilled, and lacking boundaries, hackers are the last people you want Grandma running into on the web. You may have innocently set her up with a Facebook account, but her wide-eyed practice of joining hundreds of knitting groups could lead to big trouble.
To put it in perspective, The Wall Street Journal published an FTC report stating that, in the second quarter of 2020, more scammers initiated first-time contact with seniors online instead of by phone.
One of the easiest ways for hackers to get inside seniors' heads is to appeal to their emotions. Today, that can be done with one word: vaccine.
"Seniors are waiting to find out when they can get the [COVID-19] vaccine," says Schober in an interview on Cybercrime Magazine's podcast. "Knowing that there's a limited vaccine supply, they'll get alerted through Facebook, messenger, and email."
These links can lead to phishing scams, in which someone poses as a legitimate institution to lure individuals into providing sensitive data, like social security numbers or credit card information. This sophisticated way to hack can pull victims in under false pretenses of all kinds, including funeral expenses, investment opportunities, or IRS inquiries.
One of Schober's most important tips? Have a conversation with the seniors in your life.
Asking questions like, "Do you keep a list of passwords?" and "Do you understand what a firewall is?" is just as protective as installing antivirus software on their devices.
Once this conversation is started, it becomes second nature to discuss these matters, for both you and your loved ones. Before you know it, your grandparents will think twice about who they're emailing.
However, if the damage is already done, all is not lost. Schober is not only passionate about preventing these crimes; he is just as dedicated to reporting them.
"The FBI does an excellent job of trying to handle the enormous amount of complaints that come in," the author says. "It gives you a fighting chance to beat the hackers and the cybercriminals when it is properly reported."
Though daunting, the task of educating Grandma and Grandpa on good cyber-hygiene is far from impossible. With the help of Schober's book, it can be done.
Say it isn't so? Just take a look at Arthur, a cybersmart grandpa we met at Roosevelt Field Mall on Long Island.
---
---
"Senior Cyber: Best Security Practices for Your Golden Years" by Scott N. Schober is available on Amazon or through his website. To hear more of his tips and tricks, listen to the full podcast episode here.
– Amanda Glassner is a staff writer and reporter at Cybercrime Magazine.
Go here to read all of my blogs and articles covering cybersecurity. Go here to send me story tips, feedback and suggestions.