Renee Tarun of Fortinet. PHOTO: Cybercrime Magazine.
23 Oct

How Fortinet Protects Its Mobile Workforce, Infrastructure And 360,000 Customers
Q&A with Renee Tarun, VP of Information Security, on Serving and Protecting Customers, Training Staff, and Getting More Women In Cybersecurity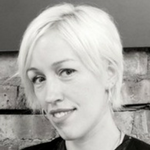 – Georgia Reid

Northport, N.Y. – Oct. 23, 2018
What are the biggest challenges facing cybersecurity today? According to the experts we speak to on a daily basis at Cybercrime Magazine, the skills gap, training of employees, cloud security, and the ever-changing internet of things are at the forefront of the discussion.
We met with Renee Tarun, Vice President of Information Security at Fortinet Inc., last week, to hear what she has to say. Tarun is a former US government cybersecurity director who now dedicates herself fully to serving and protecting critical infrastructure at Fortinet — the third largest pure-play cyber company globally, which protects the assets and people of over 360,000 companies to date.
CM: So Renee, tell me a little bit about your background. Your last assignment with the federal government, before coming to Fortinet, was with NSA as director of the NSA Cyber Task Force. Tell me a little about that.
RT: The NSA Cybersecurity Task Force worked on behalf of the director of NSA, so we did a lot of engagement with the White House and the interagency, work on policy at the national level, working on critical infrastructure, and cybersecurity at the national level.
CM: With a background in the federal government and a call to serve to protect critical infrastructure, do you feel that helps the private sector when you go to work for them?
RT: Absolutely. There are a lot of things you learn by working at the federal government that you can't learn anywhere else. Understanding the threat that we are under as a nation, and developing standards with our interagency partners that are used within the federal government as well as within industry. And now sort of being on the opposite side, knowing what those best practices are and the industry standards, I can help the private sector implement those standards and protect their critical infrastructure.
CM: What are some of the biggest challenges you face in your current role?
RT: So any company that is global faces similar challenges. I have a very mobile, global workforce. So I have to ensure that my workforce is protected. The beauty though of being at Fortinet and being at a global cybersecurity company is that I have all the tools and technology in my arsenal.
Watch the video to hear what Tarun says about securing critical infrastructure in an era of increased risks and not enough cybersecurity professionals, rising insider threats, and an explosion of connected devices.
---
---
Renee also talked about the cybersecurity skills gap and how Fortinet is dealing with the problem head-on. When it comes to training and educating young people, as well as the workforce, the company is leading the way with its Network Security Expert (NSE) program. The program is open to Fortinet customers, partners, employees and to students enrolled in the Fortinet Network Security Academy (FNSA).
CM: Last week you published a piece about the need for more training. So what should we be talking about when it comes to the demand for cyber workers when we have such a dearth of skilled workers?
RT: Good security takes technology, processes, and people. At the end of the day, people can be your weakest link. You need to make sure that your employees are security aware. My goal is to train my employees to be security conscious at home and at work. And the younger generation is so much more tech savvy than I ever was at their age. It's important that kids understand that their favorite technologies that they use at school or for games, these same technologies can be used for harm. My philosophy is to teach people from a young age to be safer and more secure.
CM: So part of your job at a cybersecurity company is not just to help your customers but also to train your employees to be more secure?
RT: We mandate that all our employees are trained up to at lease Security Level Three. We also do security awareness reminders, posters, training, in order to keep security at the forefront of the conversation.
CM: And you also have a security training program at Fortinet for veterans, is that right?
RT: We have a program called FortiVet where we help military veterans get into the cybersecurity industry, providing professional networking, training, and mentoring. And we coach them on the skills and the business and the civilian world experience to help them after their military experience. These vets have technical training in the most intense situations. They are an untapped resource for the cybersecurity industry.
---
"Separating from active duty can be a scary thought, especially if you're E-5 and below in the Air Force. Interview preparation, resume writing, and networking are just some of the tools you'll gain with Fortinet. They will help polish you up and guide you towards success on your new civilian life. I truly believe the FortiVets program is outstanding and a good cause. I greatly appreciate all of their help and support." – Francisco Fernandez (E4-Senior Airman USAF), FortiVeteran
---
CM: And you are also a huge advocate for women in cyber. Just last year you spoke at the Long Island Women in Tech conference. Who attended? What can you share with us about that?
RT: There was a mix of people in attendance, both men and women, from a lot of big companies like Fortinet and IBM. It was exciting to see that more women are getting engaged. If you like to solve problems and you like a challenge then cybersecurity is definitely a good career move. Consider cybersecurity!
SPONSORED BY FORTINET
From the start, the Fortinet vision has been to deliver broad, truly integrated, high-performance security across the IT infrastructure.
We provide top-rated network and content security, as well as secure access products that share intelligence and work together to form a cooperative fabric. Our unique security fabric combines Security Processors, an intuitive operating system, and applied threat intelligence to give you proven security, exceptional performance, and better visibility and control–while providing easier administration.
Our flagship enterprise firewall platform, FortiGate, is available in a wide range of sizes and form factors to fit any environment and provides a broad array of next-generation security and networking functions.
The Fortinet corporate brochure explains how we deliver comprehensive network, endpoint, application, and access security.
Learn more at Fortinet.com.