Healthcare Cybersecurity Companies. PHOTO: Cybercrime Magazine.
14 Nov

Directory of Healthcare Cybersecurity Companies to Watch in 2020

Posted at 13:46h

in

Lists
Find regional, national and global solution providers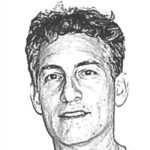 – Steve Morgan, Editor-in-Chief
Sausalito, Calif. – Apr. 14, 2020
The global shortage of cybersecurity professionals is expected to reach 3.5 million unfilled positions by 2021, up from 1 million in 2014. Cybersecurity companies are responding to the labor crunch by providing healthcare providers and hospitals with a growing portfolio of services to choose from.
"Today, it is more common to work with healthcare organizations that have dedicated information security staff than it was just a year ago" says John Nye, Vice President of Cybersecurity Strategy for CynergisTek.
"Last year, HIMSS reported that 60% of organizations had a dedicated CISO, whereas the year prior that number was only 50.7%. As for non-executive and dedicated staff in 2017, 80% of respondents say they have dedicated security staff as opposed to just 42.7% last year" adds Nye. "While we are seeing this increase, there is still a serious shortage of cybersecurity professionals. If we don't keep working to find solutions, we can't expect things to keep improving."
The healthcare cybersecurity companies we follow, and you should too…
THE LIST
The Healthcare Cybersecurity Company List for 2020 provides an alphabetical listing of top firms we follow in North America, Latin America, Europe, and Asia-Pac.
For information about this list, contact the editors at Cybersecurity Ventures.
– Steve Morgan is founder and Editor-in-Chief at Cybersecurity Ventures.
Go here to read all of my blogs and articles covering cybersecurity. Go here to send me story tips, feedback and suggestions.