Who's Hacking. PHOTO: Cybercrime Magazine.
01 Mar

Hacking Is Not A Crime, Or Is It?
Words with double meanings stir controversy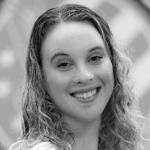 – Amanda Glassner
Northport, N.Y. – Mar. 1, 2021
"Hackers are good, not bad," according to Steve Morgan, founder and editor-in-chief at Cybercrime Magazine. But then again, Morgan admittedly uses the word hacker to describe cybercriminals.
A Google News search on "hackers" displays scores of headline stories using the word to describe miscreants. In between, there are references to ethical and white hat hackers — the good type.
Chloe Messdaghi and Bryan McAninch want you to know that Hacking Is Not A Crime. Together, they founded the nonprofit in hopes of raising awareness against the negative use of the terms "hacker" and "hacking" in the media and pop culture.
Fictional hackers are all over our televisions. Think Elliot Alderson of Mr. Robot, Lisbeth Salander of The Girl With the Dragon Tattoo, or Neo of The Matrix. The list goes on.
Society is infatuated with these characters, but for all the wrong reasons. They only depict the criminal side of hacking, when in real life, it's a lot more complex.
True hackers are "curious, outside-the-box thinkers who [create] unorthodox solutions for everyday problems" (hackingisnotacrime.org). These individuals aim to protect and serve the cybersphere, but they're plagued by the adverse influence of cybercriminals.
---
Cybercrime Radio: Hackers Has A Double Meaning
Black hats and white hats explained
---
"Hackers don't have rights right now at all," said Messdaghi in an interview for Cybercrime Magazine's podcast. "That's a very scary thing because we'd be a lot more secure if they had [vulnerability] disclosure policies (VDPs)."
Designed to ease communication between hackers and businesses, VDPs would make it possible to report vulnerabilities without fear of prosecution.
One barrier is the Computer Fraud and Abuse Act, enacted by the Reagan administration in wake of the 1983 film, War Games. Though it was a hit with audiences, the Matthew Broderick classic unnerved government officials, consequently making hackers public enemy number one.
Almost 40 years later, nothing has changed.
"Right now, legislation prevents good hacking in the same way that it prevents bad hacking, and at this time, we need good hacking more than ever before," cautioned Messdaghi.
After gaining more than 5,000 followers on Twitter in less than a year, Hacking Is Not A Crime has spearheaded phase one of their movement, which is to gain awareness. Phase two, the push to pass legislation, will soon follow.
"Most people around the world have never met a hacker," said Messdaghi. "It's really important to have these stories because research has shown that personal stories can change the way people view [hackers]."
You can do your part and meet a hacker by checking out Hacking Is Not A Crime's most recent launch, the #HackerStories campaign, featuring YouTube videos from real people about what hacking means to them.
"It may be that we need to accept that hacker is simply a word with a double meaning and that's not going to change," says Morgan. According to the Merriam-Webster dictionary a hacker is an expert at programming and solving problems with a computer AND a person who illegally gains access to and sometimes tampers with information in a computer system.
A 2016 article in Forbes listed ex-hackers on the world's billionaires list — and all of them qualified for both meanings… if you know what I mean? If not, then you can ask Kevin Mitnick, who went from being the world's most wanted hacker to the world's most famous hacker.
For more information about Hacking Is Not A Crime, and to hear the story about how Messdaghi and McAninch came together, listen to the full podcast episode here.
– Amanda Glassner is a staff writer and reporter at Cybercrime Magazine.
Go here to read all of my blogs and articles covering cybersecurity. Go here to send me story tips, feedback and suggestions.