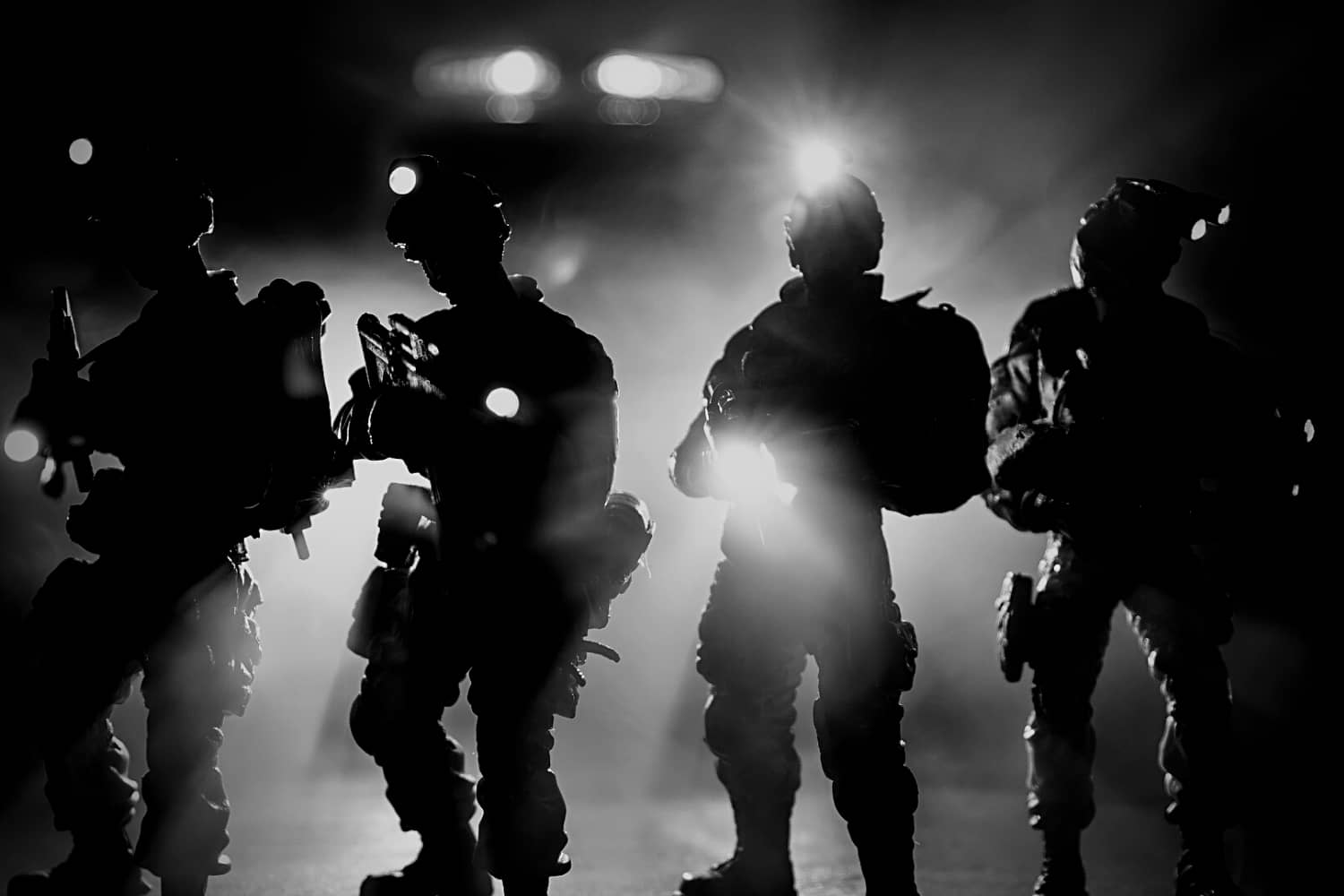 Hacker Bust. PHOTO: Cybercrime Magazine.
20 Nov

Hacking Is Fun Until You Get Flash-Banged
This is what made 'Cosmo the God' finally give up cybercrime
Melbourne, Australia – Nov. 20, 2021
For an avid 15-year-old gamer, the prospect of being targeted with a full SWAT team assault may feel like an exciting tactical move straight off the Xbox. But when the flash-bang went off in his bedroom amidst loud shouts for him to get down on the floor, Eric Taylor realized things had suddenly gotten terrifyingly real.
It was July 2013, fully eight months after Taylor had been ordered off the Internet after being ratted out by an FBI informant who had infiltrated the Anonymous hacking group.
Taylor had been hacking government websites as part of a rolling series of protests in what he felt was fun hacktivism — never realizing that some of his associates were actual international criminals and terrorists.
That operation — known as Operation Card Shop — was a coup for authorities and a wake-up call for the young hacker, whose computers and equipment were seized as part of a plea bargain in which he agreed to spend the next five years without using the Internet.
"It was insane," he told Cybercrime Magazine, "but I took the deal because I had no idea what was going to happen if I didn't."
---
Cybercrime Radio: Lessons Learned Hacking
Switching from black hat to white hat
---
Taylor kept his promise for about one month, by which time he was bored enough to get another hacker to send him a laptop — and started hacking again.
Expanding the scope of his work, Taylor used targeted spear-phishing attacks to break into the websites and email accounts of some "very big Russian cybercrime groups," including one that sells the Social Security numbers of prominent celebrities and public officials.
Taylor broke the site's defenses and downloaded the entire database, using the information to access and post the credit reports of high-profile personalities including Kim Kardashian and then-Senator Joe Biden.
Such achievements are a top-shelf achievement for a teenage hacker with a flair for showmanship, and Taylor soon adopted a pseudonym — Cosmo the God — and approached a TMZ reporter with information about the website and the data he had acquired.
The story was published and Cosmo the God continued using the information he had acquired — for example, laying plans to disconnect the Internet service of the chief of the Los Angeles Police Department.
For a teenager who wasn't supposed to even be using the Internet, it wasn't the smartest thing to do — but Cosmo kept on hacking away in his bedroom until the day he received a call from his grandmother downstairs.
"She said someone was coming upstairs," he recalled. "I thought it might be my probation officer — then 15 seconds later I heard an explosion. I was actually quite scared at the time."
As it turned out, the FBI had cordoned off the street outside, blown out the door of the apartment, and raided his bedroom amidst flash-bangs, shouts, and pointed weapons.
As if that weren't enough, chemicals from the flash-bangs got on Taylor's hands and into his eyes as he rubbed them — causing a Bell's palsy that froze half of his face and took months to resolve.
"After that arrest, I completely stopped hacking as a blackhat in a bad fashion," Taylor said. "I was absolutely terrified of the government and police after that raid. They taught me a lesson — and it scared me from ever hacking in an illegal manner ever again."
Different hat, same head
Convinced he was going to prison this time, he was relieved when he was ultimately sentenced to three years' probation — after which, he began thinking about more positive uses for his talents.
Collaboration with networking company PaTH Network led to the development of an initial coin offering (ICO) that raised more than $10 million for a network analytics platform built on blockchain and smart contracts.
Taylor now works with CyberDefenders — a cybersecurity training company that provides online environments to support blue-team practice and live capture-the-flag (CTF) competitions — and founded The CryptoMakers, a cryptocurrency consultancy that creates coins or tokens for its clients.
That's a long way from the convicted cybercriminal who first began hacking at 12 after his Xbox opponents kept knocking him out of games with targeted denial of service (DoS) attacks.
In figuring out how to counter this — and forming coalitions with other gamers and hackers — Taylor began down the slippery slope but considers himself "fortunate" that he learned his lesson before he actually did end up in prison.
"I was just a kid and didn't know what I was doing," he recalls now. "I moved on from Xbox to Anonymous and we would hack anybody that the people felt should be hacked. It was called 'hacktivism' back then, and honestly, I had a lot of power."
What he didn't realize at the time was that power had a real effect on the celebrities and politicians that his group was targeting — which eventually included Barack and Michelle Obama, the heads of the FBI and CIA and Secret Service.
"All of them are on there," he said. "I regret doing that — but back then, I honestly just didn't care."
"It's just a wild experience having access to the information of all these major companies and the biggest leaders in our country — but it's also very dangerous, and I learned that the hard way."
– David Braue is an award-winning technology writer based in Melbourne, Australia.
Go here to read all of David's Cybercrime Magazine articles.