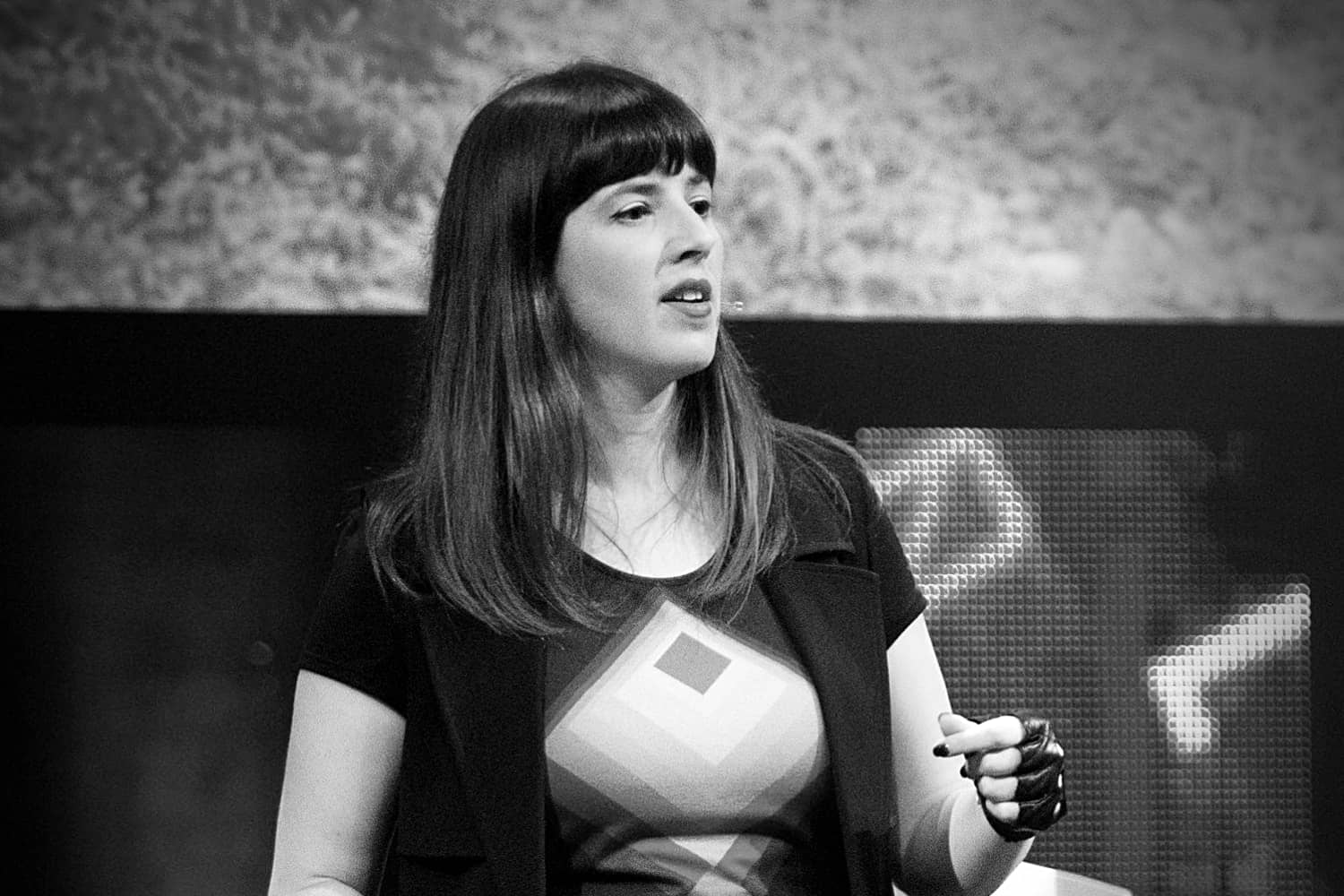 Keren Elazari. PHOTO: Wikipedia.
08 Jul

Hackers Imitate Hollywood. Keren Elazari Is Inspired.
Israeli cyber pioneer believes the big screen is bringing hackers out of the shadows
Melbourne, Australia – Jul. 8, 2021
Hackers often scoff at Hollywood representations of their craft, but Keren Elazari isn't so dismissive.
With the recent Colonial Pipeline ransomware attack echoing one of Hollywood's first portrayals of ransomware — in the 1995 film Hackers, where cybercriminals use a virus to hold oil tankers hostage for ransom — she believes on-screen portrayals have played an important role in helping the cybersecurity industry mature into something far more inclusive than early portrayals of hoodies and pizza.
As a film, Elazari told Cybercrime Magazine, Hackers was "maybe not that realistic. But to me, the characters in it — the way they made choices, their ideologies, their lifestyle — that's what spoke to me. They really captured that hacker ethic — and the representation of Angelina Jolie as a young woman, and a character I could relate with."
The film's core message of inclusion stuck with her, shaping what would become a 25-year interest in cybersecurity that began to coalesce into a career when Elazari entered the military — as is required of all young men and women in her native Israel — and was asked to talk about herself.
"On the very first day I got my boots, got my uniform, got my shots, and they took a photo of me," she recalled. "Then an officer said 'what's your story?' and for 20 seconds I could tell him how passionate I was about hacking, and cybersecurity — and that's what I wanted to do as a career."
---
Cybercrime Radio: Keren Elazari, Security Analyst, Author & TED Speaker
What's your story?
---
Her interest led to her assignment with an Israeli military unit where she was able to develop her hacking skills "and build them up to become helpful skills in the security context," she said.
"It was not just using the adversarial mindset — the hacker mindset — to poke fingers at problems, but also to try and develop strategies and solutions and security tools for the military focusing on the communication technologies and problems that the military was faced with."
Throughout that service — and years afterwards, in security-related roles at firms like PwC and AT&T — "I learned so much working for these organizations, and that really completed my education," she said.
The importance of representation
Years of work in cybersecurity were paralleled by Hollywood's evolving portrayal of the task of hacking — which Elazari was called upon to evaluate in a recent Insider video.
While many films have treated hacking as "basically indistinguishable from magic," Elazari said, others have recognized the emerging community as a potent force for change.
"I had the privilege recently of meeting with the person who curated the fashion and the costumes for Hackers," she explained, noting the inclusion of one character who "maybe today we would have called non-binary."
Designer Robert Burton, whose work on the movie was the subject of a recent exhibition, says he began looking further afield when he researched what "genuine hackers looked like and found them really uninspiring, so I decided early on I wanted our cast to have street attitude and be a reflection of the many eclectic style tribes found on the New York and London club scenes at the time."
Burton's sartorial elaborations struck a chord with the young Elazari — who said the film "really tapped those countercultural elements to showcase how hackers represent an alternative lifestyle. It was much more interesting than just a hoodie — and that really captured my attention."
Reshaping the public conversation
Throughout the course of her career, Elazari has worked extensively to provide new methods for engagement with a hacker community where diversity and representation are endemic.
Her goal is to help the broader world understand the value that the hacker community provides in a society where cybercriminal compromise is potentially more serious than ever.
She credits a 2014 TED Talk — for which she spent nine months refining a presentation in which she ultimately described hackers as "the Internet's immune system" — with honing the perspective that has guided her to become an active advocate for diversity in the cybersecurity community.
---
---
"That was a life-changing moment because there was a global platform to share my point of view about the role of hackers and how it's going to be a much more powerful role than people realize," she explained.
"We already see that coming into play because individual hackers — in their role as bug hunters in bug bounty programs — have really been stepping up in the past few years. They're uncovering vulnerabilities that are more critical and more difficult to find than the companies themselves can find — so, hackers are really covering that organizational blind spot."
Elazari keeps busy these days both with cybersecurity work, research at Tel Aviv University, and a host of not-for-profit activities such as the BSides TLV cybersecurity conference she founded, and the establishment of Leading Cyber Ladies — a network of industry women that has grown from early meetings of 20 people into a global force with nearly 2,000 members.
Just like the cybersecurity industry it represents, that membership is more diverse than ever. "If you attend any hacker conferences in person, you'll notice that our community is changing and growing," she explained.
"There are so many people that grew up as hackers, like I did, and many who are now in their 40s and 50s and are entering the cybersecurity world. That's also exciting to me, because it's cool to see how our community is growing."
– David Braue is an award-winning technology writer based in Melbourne, Australia.
Go here to read all of David's Cybercrime Magazine articles.