Google searches on cybersecurity terms. PHOTO: Cybercrime Magazine.
10 Jul

Google Searches Show Cybercrime Magazine Is Page One For Cybersecurity Companies

Posted at 19:13h

in

Blogs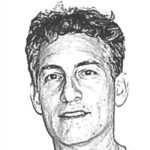 Cybersecurity Ventures is the top result for the most popular cyber industry keywords and phrases
– Steve Morgan, Editor-in-Chief
Sausalito, Calif. – Jul. 10, 2018
Cybercrime Magazine launched less than 90 days ago, on April 16, 2018, with a mission and a tagline that are interchangeable — Page ONE for the Cybersecurity Industry.
Where does that come from, and what does it mean? Look no further than Google and their mission statement: "Organize the world's information and make it universally accessible and useful." That's where our mission statement comes from. We needed one that is as simple and meaningful as Google's.
Cybercrime Magazine aspires to curate what's happening in the world of cybercrime and cybersecurity on one single web page — our homepage — with links to the best research, reports, resources, blogs, news, events, careers, education, entertainment, and more. That's what our tagline means.
We admire Google for their simple, yet bold mission — which remarkably has stood the test of time. Google has become a measuring stick for our media, just as it has for so many millions of organizations and websites globally.
If you can say "Google us" — and if you're the first result on the first page of Google searches for important relevant keywords or phrases in connection to what your business does (without paying for it! — meaning organic results due to relevancy, traffic, and quality) — then you've arrived, so to speak.
Cybersecurity Ventures is the world's leading researcher and publisher covering the global cyber economy, and a trusted source for cybersecurity facts, figures, and statistics. But we don't take anything for granted — especially not our 3-month-old media property. Now that we are about 90 days into publishing Cybercrime Magazine, we've turned to Google to see how we're doing so far.
Our editors asked a variety of readers — CIOs, CISOs, IT security teams, business executives, journalists, government officials, VCs and investors, and others — for the keywords and phrases they are most likely to use for finding the type of cybercrime and cybersecurity information that we cover.
As you know, our main focus is on the "business" of cybersecurity. No surprise then that the top 5 Google searches we heard were these:
Even more surprising is the long list of Google searches on other cybersecurity industry terms where we are at or near the top result.  This includes topics such as cybercrime damage and ransomware costs, women in cybersecurity, and scores of others. And each one of these results is on or links to our homepage where people invariably go.
Not being satisfied, our editors ran some other Google searches including cybersecurity events, cybersecurity movies, cybersecurity dictionary, cybersecurity employment, cybersecurity infographic, cybercrime report, cybersecurity associations, cybersecurity books, cybersecurity recruiters, cybersecurity search firms, and so many others. And again, we were at or near the top for each of these.
After that, the editors moved to keywords and phrases for cybersecurity venture capital (same with VC firms and VC deals), cybersecurity mergers and acquisitions, and numerous others. The results were the same.
Finally, we turned to the real experts on SEO — CMOs (chief marketing officers) at some of the world's most respected cybersecurity companies. The top Google searches they say customers use to find cybersecurity companies:
The CMOs also offered many targeted searches such as healthcare cybersecurity companies, new york cybersecurity companies, MSSPs, security awareness training companies, and many other keywords and phrases. For almost all of them, we were at or near the top of the heap.
New sponsors often ask us why our media makes sense for them. Dare we say … "Google us"? We are hardly that cocky. Instead, we are laser-focused on continuing to publish the best cybersecurity research, reports, resources, and other content for our readers. If we do this, then all roads in our industry will continue to lead back to us.
We do have one surprise for our readers, at least for those that might be interested in becoming a sponsor.
Interested? Contact us to find out how to get your company on Page ONE for the Cybersecurity Industry.
– Steve Morgan is founder and Editor-in-Chief at Cybersecurity Ventures.
Go here to read all of my blogs and articles covering cybersecurity. Go here to send me story tips, feedback and suggestions.
P.S. The following reader comments (and others) came into our editors immediately after this post was published by Cybercrime Magazine:
"You forgot cybersecurity research!"
"Being in the media, you should have included cybersecurity reporter, cybersecurity writer, and cybersecurity journalist. That's how I found you."
"While preparing for a board meeting, I did a Google search on cybersecurity CEO — and fortunately you came up. Your Cybersecurity CEO column by Robert Herjavec came up first and was exactly what I needed."
"How come you left off searches on education like cybersecurity education, cybersecurity training, cybersecurity universities, and cybersecurity colleges? Cybersecurity Ventures comes up on the first page near the top of Google searches on them — and you have great lists. This is how I found your big list of M.S. in Cybersecurity Programs, which was exactly what I needed!"
"You have the best coverage on women in cybersecurity. But I typed in cybersecurity girls to find you."
"Your weekly cybersecurity cartoon is really cool. I did a lookup on cybersecurity cartoons and saw your archives and then went to your homepage to see everything else. You should add this one too."
"Why didn't you put hacker movies? I found your list that way."
"I was doing research on cybersecurity in Canada and did a search on "Cybersecurity Canada." You came up near the top and I found great stuff on your site."
"My college paper needed info on cybersecurity in the Asia Pacific region. When we did a google search on cybersecurity asia pacific (and APAC) you came up and we used those companies. We also did a search on cybersecurity australia."
"Did you know for every one of these and more you come up on the first page of a Google search? new jersey cybersecurity companies, virginia cybersecurity companies. florida cybersecurity companies, chicago cybersecurity companies, san antonio, cybersecurity companies, colorado cybersecurity companies, seattle cybersecurity companies, san francisco cybersecurity companies, los angeles cybersecurity companies."
"You forgot to tell readers the most important thing. I did all those searches and you didn't pay to get those rankings. Those are all organic search results. You should tell readers it is from your extensive lists and content that are relevant to the keywords. Google is very picky and it has become more difficult to get top results like that. After finding you on Google, I visit your site all the time. BTW you should've put a search for cybersecurity atlanta in your article. That's where I am and that first search is how I found you."
"My first search was cybersecurity organizations and your site came up first on Google. That's how I found the list we used for our own article. Thanks!"
"You really should tell people when they do Google searches on things like cybersecurity statistics all the top results that come up have your data and links to you in their articles."