FutureCon Events. PHOTO: Cybercrime Magazine.
24 May

FutureCon Cybersecurity Conference Touches Down In Kansas City
Cybersecurity executives, vendors, and practitioners gather in the City of Fountains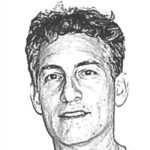 – Steve Morgan, Editor-in-Chief

Northport, N.Y. – May 24, 2019
Cybercrime Magazine covered the first FutureCon cybersecurity conference in Atlanta earlier this year, and it was one of the best regional events we've witnessed.
The most recent FutureCon conference was held this past week at the Marriott in downtown Kansas City. The keynote speaker, John Dickson, principal at Denim Group, delivered a presentation dubbed "Security in a World of Digital Transformation." Dickson is an internationally recognized security leader, and entrepreneur with nearly 20 years' hands-on experience in intrusion detection, network security and application security in the commercial, public and military sectors.
"I attend a lot of information/cybersecurity conferences nationally and locally here in KC," said Monica Rowe of MRowe Consulting, and part-time CISO for Mazuma Credit Union and other organizations. "The keynote, John Dickson, was one of the best in both levity and helpful information from the application security side of the house. My background is very strong in network security so I feel that John brought current and practical information on application security that's useful to me."
FutureCon is gaining a reputation for attracting the top regional CISOs and IT leaders to its conferences. Rowe, a CISSP (Certified Information Systems Security Professional), is a perfect example. She provides part-time chief information security officer assistance to her clients, and has nearly twenty years of information technology experience.
Kim Hakim, founder of FutureCon, and a highly respected U.S. Navy veteran turned infosecurity entrepreneur, informed Cybercrime Magazine that the Kansas City conference turned out an impressive group of cybersecurity leaders, business executives, and vendors. Hakim has run thousands of conferences in our industry over the past decade, and her impressive network is clearly paying off for everyone that shows up to a FutureCon venue.
The FutureCon App kept all of the attendees updated on the current and future trends in cybersecurity, allowing them to interact with their peers and the world's security leaders in real-time, and extending the experience beyond the event. With the app, going to one FutureCon event is like going to all of them.
Next up for FutureCon is San Diego on June 5, and then Indianapolis on June 19. The cybersecurity conferences will be held in 24 cities throughout 2019.
– Steve Morgan is founder and Editor-in-Chief at Cybersecurity Ventures.
Go here to read all of my blogs and articles covering cybersecurity. Go here to send me story tips, feedback and suggestions.