FutureCon Cybersecurity Conferences. PHOTO: Cybercrime Magazine
07 Nov

FutureCon Cybersecurity Conference Touches Down In Cyber City, USA
San Antonio is home to the nation's second-largest concentration of cybersecurity experts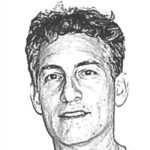 – Steve Morgan, Editor-in-Chief
Sausalito, Calif. – Nov. 7, 2019
Cybercrime Magazine covered the first FutureCon cybersecurity conference in Atlanta earlier this year, and it was one of the best regional events we've witnessed.
The most recent FutureCon conference was held yesterday at the Embassy Suites by Hilton in San Antonio, Texas – home to the nation's second-largest concentration of cybersecurity experts, according to a report from Cybersecurity Ventures.
With a pipeline of cybersecurity talent from San Antonio's K-12, up through top higher education programs and advanced military backgrounds, the city, a.k.a. Cyber City, USA, is preparing for jobs employers need to fill today and in the future.
The keynote speaker was Chris Chiancone, chief information officer at City of Plano, Texas, known as one of the safest cities in the U.S. Chiancone spoke about communication.
Since we all learn and communicate differently, it is imperative that our delivery methods of technology, specifically cybersecurity information, are approached with a renewed sense of diversity and fluidity. The audience agreed.
FutureCon also hosted a panel session on the dark web, insider threats, and cyber resilience, compelling topics for everyone that sat in. The participants included Steven "Ziggy" Shanklin, founder and CEO for Whitehat Security, Inc., which was recently acquired by NTT Security Corporation; Ted Gruenloh, COO for Sentinel IPS; and Kenneth Cardona, a systems engineer with RSA.
Excited to be at FutureCon San Antonio today. Great speakers, panel discussions, and all the cybersecurity tech you can handle. See you there!https://t.co/DRirXLfdGY pic.twitter.com/D887zrQjQS

— Sentinel IPS (@SentinelIPS) November 6, 2019
Kim Hakim, founder of FutureCon, and a highly respected U.S. Navy veteran turned infosecurity entrepreneur, informed Cybercrime Magazine that the San Antonio conference was jam-packed with cybersecurity leaders, business executives, and vendors. Hakim has run thousands of conferences in our industry over the past decade, and her impressive network is clearly paying off for everyone that shows up to a FutureCon venue.
The FutureCon App kept all of the attendees updated on the current and future trends in cybersecurity, allowing them to interact with their peers and the world's security leaders in real-time, and extending the experience beyond the event. With the app, going to one FutureCon event is like going to all of them.
In case you missed it, Cybersecurity Ventures announced its Hot 150 Cybersecurity Companies to Watch in 2020 list live at the FutureCon Boston event last month.
Next up for FutureCon on Nov. 20 is South Florida, an emerging hotbed for cybersecurity. The keynoter is Scott Schober, president and CEO of Berkeley Varitronics Systems (BVS).
FutureCon made a lot of noise in 2019, going from a pure startup to the hottest regional cybersecurity conference producer. Hakim, featured in the book "Women Know Cyber: 100 Fascinating Females Fighting Cybercrime," has turned up the volume for 2020 with 27 venues and top keynote speakers waiting in the wings.
– Steve Morgan is founder and Editor-in-Chief at Cybersecurity Ventures.
Go here to read all of my blogs and articles covering cybersecurity. Go here to send me story tips, feedback and suggestions.