FutureCon Events. PHOTO: Cybercrime Magazine.
23 Aug

FutureCon Cybersecurity Conference Rumbles Through The Midwest
Global chief information and product security officer for GE Aviation on security operations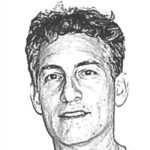 – Steve Morgan, Editor-in-Chief

Sausalito, Calif. – Aug. 23, 2019
Cybercrime Magazine covered the first FutureCon cybersecurity conference in Atlanta earlier this year, and it was one of the best regional events we've witnessed.
The most recent FutureCon conference was held earlier this week at the DoubleTree Hilton in Columbus, Ohio. The keynote speaker, Deneen DeFiore, global chief information and product security officer for GE Aviation, delivered a presentation titled, "Practical Approaches to Security Operations" and covered various operational and organizational models employed while defending GE Aviation's enterprises.
Cybercrime Magazine recently interviewed DeFiore, who's been with GE for 18 plus years, in senior technology management roles at GE Corporate, GE Energy Services, and GE Aviation. She is a board member for the Aviation Information Sharing and Analysis Center (A-ISAC).
---
---
Nicole Beckwith, senior cyber intelligence analyst at GE Aviation, was alongside DeFiore at the latest FutureCon event. "What a tremendous conference! FutureCon brought in a great selection of speakers, attendees and vendors, which made networking easy and fun," said Beckwith.
DeFiore and Beckwith are both featured in the book, "Women Know Cyber: 100 Fascinating Females Fighting Cybercrime," which is sponsored by FutureCon. "I really enjoyed meeting folks and talking about the book," added Beckwith. "I was humbled by how many people already knew my background and were excited to have me sign it for them. It was a treat to talk about all the amazing women in the book and meet other women at the conference who have been pioneers in the industry."
FutureCon is giving away 700 copies of the "Women Know Cyber" book at the local cybersecurity conferences, and there will be a book signing in Boston on October 9. Cybersecurity Ventures will also be announcing the 2019/2020 edition of the popular Cybersecurity 500 list at the Boston venue.
Kim Hakim, founder of FutureCon and a highly respected U.S. Navy veteran turned infosecurity entrepreneur, informed Cybercrime Magazine that the Columbus conference was jam-packed with cybersecurity leaders, business executives, and vendors. Hakim has run thousands of conferences in our industry over the past decade, and her impressive network is clearly paying off for everyone that shows up to a FutureCon venue.
The FutureCon App kept all of the attendees updated on the current and future trends in cybersecurity, allowing them to interact with their peers and the world's security leaders in real-time; and extending the experience beyond the event. With the app, going to one FutureCon event is like going to all of them.
Next up for FutureCon is Des Moines, Iowa, on Sep. 5, and then Minneapolis, Minn., on Sept. 25. The cybersecurity conferences will be in 24 cities throughout 2019.
– Steve Morgan is founder and Editor-in-Chief at Cybersecurity Ventures.
Go here to read all of my blogs and articles covering cybersecurity. Go here to send me story tips, feedback and suggestions.