FutureCon Events. PHOTO: Cybercrime Magazine.
06 Jun

FutureCon Cybersecurity Conference Draws A Huge Crowd In San Diego
Cybersecurity executives, vendors, and practitioners gather in the eighth largest U.S. city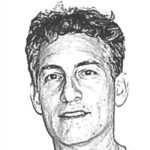 – Steve Morgan, Editor-in-Chief

Sausalito, Calif. – Jun. 6, 2019
Cybercrime Magazine covered the first FutureCon cybersecurity conference in Atlanta earlier this year, and it was one of the best regional events we've witnessed.
The most recent FutureCon conference was held this past week at the San Diego Marriott Mission Valley. The keynote speaker, Darin Andersen, founder and CEO of NXT Robotics, delivered a great presentation dubbed "Building Livable, Secure and Resilient Cities with AI, Robotics and Other Innovative Technologies and Programs." Andersen, also founder of CyberTECH (CyberHive and iHive Incubators), got kudos from the huge crowd attending.
As the number of cyber defenders attending the local FutureCon events grows, so does the vendor community which consists of sponsors, speakers, panelists and exhibitors. The San Diego buzz carried over to social media featuring AppViewX, Arctic Wolf Networks, Cisco, EdgeWave, DataLink Networks, LANAIR Group, NewCloud Networks, PolySwarm, RSA, and numerous others.
A panel session on "Dark Web, Insider Threats and Cyber Resilience" was also very well received by the FutureCon attendees.
FutureCon is gaining a reputation for attracting the top regional CISOs and IT leaders to its conferences. And a lot of hot cybersecurity companies are showing up to meet them. Rounding out the sponsors in San Diego were Capsule8, Cirro, Code 42, ESET, Malwarebytes, MediaPro, Security On-Demand, SlashNext, Sophos, SOCBOX, Tenable, Total Tech, and some others.
Kim Hakim, founder of FutureCon, and a highly respected U.S. Navy veteran turned infosecurity entrepreneur, informed Cybercrime Magazine that the San Diego conference turned out an impressive group of cybersecurity leaders, business executives, and vendors. Hakim has run thousands of conferences in our industry over the past decade, and her impressive network is clearly paying off for everyone that shows up to a FutureCon venue.
The FutureCon App kept all the attendees updated on the current and future trends in cybersecurity, allowing them to interact with their peers and the world's security leaders in real-time, and extending the experience beyond the event. With the app, going to one FutureCon event is like going to all of them.
Next up for FutureCon is Indianapolis on June 19, and then Detroit on July 10. The cybersecurity conferences will be held in 24 cities throughout 2019.
– Steve Morgan is founder and Editor-in-Chief at Cybersecurity Ventures.
Go here to read all of my blogs and articles covering cybersecurity. Go here to send me story tips, feedback and suggestions.