FutureCon Events. PHOTO: Cybercrime Magazine.
26 Sep

FutureCon Cybersecurity Conference Descends On The Twin Cities
Business lessons for the next generation of CISOs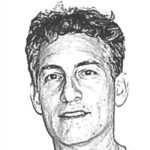 – Steve Morgan, Editor-in-Chief

Sausalito, Calif. – Sep. 26, 2019
Cybercrime Magazine covered the first FutureCon cybersecurity conference in Atlanta earlier this year, and it was one of the best regional events we've witnessed.
The most recent FutureCon conference was held yesterday at the DoubleTree Hilton in Minneapolis, Minn. The keynote speaker, Chad Mead, senior vice president and chief technology officer for UNFI (United National Foods, Inc., formally Supervalu), which has 19,000 employees and more than $10 billion in revenues, delivered a presentation titled "Business Lessons for the Next Generation of CISOs" and it generated a lot of conversation amongst the attendees.
FutureCon also put on a special ethical hacking workshop around mobile security yesterday, with help from EC-Council, the world's largest cybersecurity technical certification body, which has trained and certified over 200,000 information security professionals globally.
The day didn't end there.
Brian Contos, chief information security officer and vice president of technology innovation for Verodin, hosted a cybersecurity effectiveness panel at the Minneapolis conference. Security-conscious organizations listened to the unvarnished truth of how effective their programs really are. The panel included Rob MacDonald, director of solutions marketing for Micro Focus; Erik Erenz, cybersecurity strategist for Securian Financial; Dimitrios Hilton, security analyst for InfoSec Associates, Ltd.; and Torsten George, senior director, product marketing for Centrify.
FutureCon Events Minneapolis – Verodin & FireEye, Inc. Proving #Cybersecurity Effectiveness Panel
Thanks @FutureCon2019 for inviting us to host and to my panelists: @MacDonaldRob, Erik Erenz, Dimitrios Hilton, & @torsten_george.#instrumentsecurity #pro…https://t.co/wyewrDEaMN

— Brian Contos (@BrianContos) September 26, 2019
Kim Hakim, founder of FutureCon, and a highly respected U.S. Navy veteran turned infosecurity entrepreneur, informed Cybercrime Magazine that the Minneapolis conference was jam-packed with cybersecurity leaders, business executives, and vendors. Hakim has run thousands of conferences in our industry over the past decade, and her impressive network is clearly paying off for everyone that shows up to a FutureCon venue.
The FutureCon App kept all of the attendees updated on the current and future trends in cybersecurity, allowing them to interact with their peers and the world's security leaders in real-time, and extending the experience beyond the event. With the app, going to one FutureCon event is like going to all of them.
Next up, Boston, Mass.
FutureCon is giving away 700 copies of the book "Women Know Cyber: 100 Fascinating Females Fighting Cybercrime" at the local cybersecurity conferences, and there will be a book signing in Boston on October 9. Cybersecurity Ventures will also be announcing the 2019/2020 edition of the popular Cybersecurity 500 list at the Boston venue.
The FutureCon cybersecurity conferences will be in 24 cities throughout 2019.
– Steve Morgan is founder and Editor-in-Chief at Cybersecurity Ventures.
Go here to read all of my blogs and articles covering cybersecurity. Go here to send me story tips, feedback and suggestions.