Security Tools from Thycotic. PHOTO: Cybercrime Magazine.
28 Feb

Don't Spend Another Dime On Cybersecurity Until You Try These 5 Free Tools

Posted at 01:09h

in

Lists
No-money-down IT security solutions provide an immediate ROI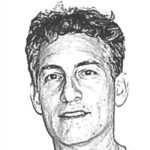 – Steve Morgan, Editor-in-Chief
Menlo Park, Calif. – Sep. 15, 2017
Cybersecurity Ventures predicts the world will spend more than $1 trillion on cybersecurity products and services over the next 5 years, from 2017 to 2021. But too many companies are investing into cyber defense solutions before doing the basics of testing the strength of their passwords and privileged account practices.
The engineers at Thycotic have developed an impressive suite of free IT security tools for organizations ranging from small businesses to Fortune 500 corporations.
Thycotic's tools make it simple and easy for systems administrators and IT workers to identify password and privileged account weaknesses. It only takes a few minutes to get started with each tool.
Cybersecurity Ventures has evaluated and recommends the free IT security tools from Thycotic.
Thycotic is on a mission to protect 20,000 companies around the world from cyber attacks – with free privileged account security software worth $100 million dollars!
Privileged accounts exist on nearly every aspect of your network and are the "keys to the IT kingdom." If compromised, these accounts can provide an external attacker or malicious insider, control of all parts of your IT infrastructure and critical business data.
Get the fastest to deploy, easiest to use privileged access password security solution in this free edition that supports up to 25 users and protects up to 250 privileged account passwords.
Privileged Account Management (PAM) RISK Assessment Tool
The easiest, fastest, no cost way to assess your privileged account security risks, based on cyber security and compliance standards from ISO, NIST, PCI, CIS, CSC and EU GDPR.
This Free, online PAM Risk Assessment Tool from Thycotic takes less than 10 minutes to complete, providing you an immediate Risk Score to help evaluate your current PAM practices.
A Report PDF detailing your answers and highlighting PAM practice vulnerabilities will be sent to you via email, including recommendations on how to manage and lower Privileged Account security risks.
Browser-stored Password Discover Tool
Browser-stored passwords make it easy for hackers to get inside your network
Quickly & easily identify risky storage of passwords in web browsers among your Active Directory users, including top 10 common machines with browser-stored passwords with the Browser-stored Password Discover Tool.
Find out where browser-stored passwords are being used, and who's storing them, then correct them before hackers can exploit them!
Windows Endpoint Application Discovery Tool
Hackers are targeting applications on your endpoints.
Right now your users are running hundreds to thousands of applications that help with accessing emails, browsing the internet, running videos, listening to audio/music, and more.
But here's the problem: hackers and cyber criminals know how to exploit vulnerabilities associated with some of these applications to easily access your core systems. Save hours of effort by discovering vulnerable applications and associated risks in minutes with the Windows Application Discovery Tool.
Windows Privileged Account Discovery Tool
When it comes to privileged account credentials, what you don't know can hurt you.
That's because privileged account passwords are a favorite target of hackers. Once accessed these privileged accounts give hackers the keys to your kingdom…and often you don't even discover what they've done for weeks or months.
Privileged Account Discovery for Windows from Thycotic will save you hours of effort while making your organization much more secure from hackers targeting your privileged account credentials.
Measure your IT Security Effectiveness, And More
The Security Measurement Index benchmark survey shows how your IT security effectiveness compares to best practices and those of your peers.
Thycotic offers additional free IT security tools, surveys, and templates to help you password hackers and cybercriminals, including their popular Security Measurement Index tool.
Whether you're looking for a privileged password vulnerability benchmark, a survey that shows how your IT security effectiveness compares to best practices and those of your peers, a password strength checker for all of your employees, or just a dictionary of PAM related terms, Thycotic can help.
– Steve Morgan is founder and Editor-in-Chief at Cybersecurity Ventures.
Go here to read all of my blogs and articles covering cybersecurity. Go here to send me story tips, feedback and suggestions.
Thycotic offers a suite of free IT security tools that help save time and money while protecting your privileged account passwords. They also provide free resources to help measure your IT security effectiveness.