Frank Figliuzzi. PHOTO: Cybercrime Magazine.
19 Feb

Frank Figliuzzi On The FBI Way And Cybersecurity

Posted at 15:26h

in

Blogs
NBC News National Security Contributor shares his new book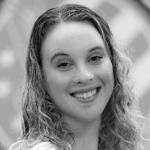 – Amanda Glassner
Northport, N.Y. – Feb. 19, 2021
To its 35,000 employees, "FBI" stands for Federal Bureau of Investigation. For the rest of us it's a "faraway business I don't understand."
Frank Figliuzzi is on a mission to change that.
Since retiring in 2012 from his role as the FBI's assistant director for counterintelligence, Figliuzzi has taken on a new title: author. Despite swearing never to become the stereotypical former agent exposing the secrets of his career, he couldn't resist the pull to defend the bureau's credibility in light of nationwide political unrest.
"Here's the bottom line," he says in a video interview with Cybercrime Magazine. "When you flash those FBI credentials at the front door of somebody and ask for their cooperation on a case, if they pause for one minute because of some misperception about the trust they can have in the FBI, the success of the FBI can fail."
Deciding it was time to refute the widespread distrust, Figliuzzi published "The FBI Way: Inside the Bureau's Code of Excellence" in 2021.
By giving readers a look into the once-mysterious proceedings of FBI agents, the current NBC News national security analyst shuts down the public's mistaken beliefs by holding up the bureau as a model of leadership and value preservation.
---
---
Though it sounds too good to be true, the field-tested playbook has potential to unlock individual and organizational excellence.
How can the author make such a promise? His resume speaks for itself.
Appointed the "Keeper of the Code" by former FBI Director Robert Mueller, Figliuzzi has aced every role with which he's been tasked, including making many high-stakes calls on disciplinary actions taken against FBI agents facing internal misconduct allegations.
If you're uninterested in the bureau's secrets, don't shun the book too fast. "The FBI Way" will still resonate with you.
Code. Conservancy. Clarity. Consequences. Compassion. Credibility. Consistency.
These are the 7 C's: the core values behind the moving memoir, and you can employ them in your everyday life.
"You need to know that this institution is composed of extraordinary humans governed by an equally extraordinary structure designed to preserve the meaning behind the FBI's motto of Fidelity, Bravery, and Integrity. That same internal structure — how it works and the stories of the human beings it impacts — holds important lessons for our own careers, companies, and country."
For seasoned cybersecurity professionals, these may be lessons already learned. Often, though, individuals in this critically-important industry don't know what they're protecting.
"If you're out there functioning without core values and a code that's clearly communicated to your team, you're likely to be spinning your wheels," says Figliuzzi, acknowledging the companies that are succeeding via a loosely-held-together business model.
That's putting it mildly. Once these tips are utilized, the possibilities become endless. Security practices will transform from a simple closed window to locked, bulletproof glass that even the most hardened criminal can't break.
The recent cyberattack on SolarWinds, dubbed the "most sophisticated attack ever," by Microsoft president Brad Smith, is the perfect example of a defense failure.
"When the top ten telecommunications companies have been impacted, when SolarWinds has become a single point of failure, exploited by the Russian Intelligence Service, impacting 300-thousand clients around the world, we should all be deeply concerned," Figliuzzi cautions.
One solution being debated by industry experts is to elect a chief security officer for the nation. Bringing this already-proven successful role to a federal government level could generate outcomes once thought to be impossible.
When asked if he would consider taking on the title, Figliuzzi laughs, but he doesn't turn it down. In the meantime, though, he is happy to spearhead the crucial national discussion on security.
"The FBI Way: Inside the Bureau's Code of Excellence" is available for purchase through Amazon and HarperCollins Publishers. To hear more of his insider stories, view his interview here.
– Amanda Glassner is a staff writer and reporter at Cybercrime Magazine.
Go here to read all of my blogs and articles covering cybersecurity. Go here to send me story tips, feedback and suggestions.