Former White House CIO Theresa Payton. Photo: Cybercrime Magazine.
15 May

Former White House CIO Reviews A New Book On Women Fighting Cybercrime
Theresa Payton's take on "Women Know Cyber"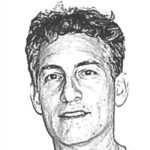 – Steve Morgan, Editor-in-Chief
Sausalito, Calif. – May 15, 2019
Theresa Payton is a globetrotting cybersecurity CEO, author, keynote speaker, and actress. Her company, Fortalice Solutions — a cybersecurity intelligence and operations provider — has been on the front lines of hundreds of incident responses.
This week, Theresa talks about the new book, "Women Know Cyber: 100 Fascinating Females Fighting Cybercrime," published by Cybersecurity Ventures, which features cybersecurity experts from across the globe, with varying backgrounds, who stand out for protecting governments, businesses, and people from cybercrime — and for their contributions to our community.
---
---
"I'm so honored to be in the book with so many other amazing women — women who have inspired me to push harder, who have been sounding boards for me," says Theresa. "We know we need everyone to fight the good fight, we need every gender, we need all walks of life. We need more diversity, and we do need more females."
Theresa wants women to know that a career in cybersecurity is noble, it's incredible, it's rewarding, and it's often really hard — but it's worth it. By sharing role models, the book aspires to reach and attract more women to the cybersecurity field.
"The trailblazing women featured in this book represent the best of what our collective action against cybercrime can be," writes Sylvia Acevedo in the book's foreword. "They have committed themselves to the mission of keeping our country safe from those who would do us harm and are on the frontlines every day fighting everything from extortion and theft to espionage and data manipulation," adds Sylvia, a well-known author, entrepreneur, engineer, and rocket scientist.
Watch the 2-minute video to hear what else Theresa has to say about the book. Hopefully, you'll download the book and enjoy it as much as she did.
Stay tuned for more cyber advice from Theresa.
– Steve Morgan is founder and Editor-in-Chief at Cybersecurity Ventures.
Go here to read all of my blogs and articles covering cybersecurity. Go here to send me story tips, feedback and suggestions.