Best Cybersecurity Podcasts. PHOTO: Cybercrime Magazine.
29 Feb

Five Best Cybersecurity Podcast Episodes On Cybercrime Radio In 2020
Editors' picks for your listening pleasure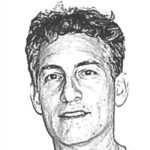 – Steve Morgan, Editor-in-Chief
Northport, N.Y. – Apr. 22, 2020
Choosing our five favorite Cybercrime Radio podcast episodes each month isn't easy. The editors at Cybercrime Magazine listened to nearly 100 of them and then narrowed down to our favorites. We also solicited feedback from our followers.
Our team of hosts, writers, editors, videographers, and content specialists film interviews and record audio tracks on the second floor of the Brush Building on Main Street — built in 1925 and renovated in 2017 — which is steps away from the Harbor in scenic Northport village on the north shore of Long Island.
We also record podcasts at New York Institute of Technology (NYIT), which faces Central Park in New York City. Our crew periodically takes our studios on the road in order to meet up with special guests.
---
Cybercrime Radio: Sarah Gilbert, Microsoft Tech Community
Gothic Opera Singer in Tech
---
FIVE BEST PODCAST EPISODES
#1: Sarah Gilbert: Microsoft Tech Community & Opera Singer
Sarah Gilbert, community manager for Microsoft's Tech Community, helps cultivate and monitor the health of a community of 250,000+ IT professionals globally. She is also a "Gothic Tech Opera Singer" with a Twitter handle to boot @SingingTech. True to her social media name, Sarah came on the Cybercrime Magazine podcast and gave our listeners a treat. Play this one and listen to Sarah sing. She promises to be back for another episode. Stay tuned!
#2: Sylvia Acevedo, CEO at Girl Scouts of the USA
$860 million. That's how much money K-12 Girl Scouts brought in from cookie sales last year. That put the girls in second place, behind Oreo in their category, according to Sylvia Acevedo, CEO at Girl Scouts of the USA (GSUSA), and an author, entrepreneur, engineer, and rocket scientist. The Girl Scouts have a lot of moxie, and it's exciting to think that many of them are our future cyber fighters. To date, 128,000 girls have earned cybersecurity badges.
#3: Brett Johnson: Former Street King of Cybercrime
Some people know Brett Johnson for being named by the U.S. Secret Service as the "Original Internet Godfather," the man who built the first organized cybercrime community, Shadowcrew, the precursor to today's darknet markets. Others know him for pocketing $160,000 a week, ten months out of the year — by filing tax returns for dead people. Still others know him for selling a massive amount of fake merchandise on eBay and other online stores. Johnson tells us his life story in this episode.
#4. Lynn Weidmer: Loses $500,000+ to a Spear Phishing Attack
The who, what, where, when, and why of a targeted spear phishing attack that cost a former bank vice president more than a half-million dollars. Lynn Weidmer, a Long Island resident, fell victim to a wire fraud scam that claimed her life savings. Her real estate attorney and broker sent Weidmer emails, or so she thought. When she contacted the local authorities and the FBI, it was too late. Cybercrime Magazine has all of the details for you in this true cybercrime story.
#5. Jeremy King: Fortune 500 CISO Salaries and Compensation
How much money do Fortune 500 chief information security officers earn? Jeremy King, an executive level headhunter specializing in cyber defense, helps Cybercrime Magazine spell it out for our listeners in this episode. King's extensive background placing CISOs, CROs (chief risk officers), and related positions at large enterprises gives him unique real-world insights into pay packages for the most experienced security leaders in our industry.
The Cybercrime Radio podcast channel is amping up the volume in 2020 with an exciting new lineup of podcast series. We'll be choosing our favorites again next month amidst even fiercer competition.
Stay tuned!
– Steve Morgan is founder and Editor-in-Chief at Cybersecurity Ventures.
Go here to read all of my blogs and articles covering cybersecurity. Go here to send me story tips, feedback and suggestions.