Ransomware Rising. PHOTO: Cybercrime Magazine.
16 Oct

FBI Cyber Division Section Chief Warns Of Ransomware

Posted at 09:26h

in

Blogs
NCSAM 2020 special guest Herb Stapleton on Cybercrime Radio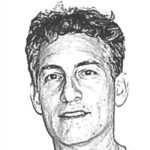 – Steve Morgan, Editor-in-Chief
Northport, N.Y. – Oct. 16, 2020
After the COVID-19 pandemic hit with full force, the number of complaints received by the FBI's Internet Crime Complaint Center (IC3.gov) spiked 3X, according to Herb Stapleton, FBI cyber division section chief.
Stapleton, who has been with the FBI for more than 16 years, joined host Hillarie McClure on the Cybercrime Radio podcast during National Cybersecurity Awareness Month (NCSAM) 2020.
Scammers are notorious for preying on the vulnerable during national disasters and tragic events when people are distracted and let their guards down. Stapleton notes COVID-19 is worse and has spurred more cybercrime because it's global.
Prior to March (2020), the IC3 was receiving around 1,000 complaints per month and now that figure is up to nearly 3,000.
---
Cybercrime Radio: Herb Stapleton, FBI Cyber Division Section Chief
Ransomware is on the rise
---
Stapleton informs ransomware, phishing, and romance scams are all on the rise.
FBI Cyber is particularly concerned with ransomware hitting healthcare providers, hospitals, 911 and first responders. These types of cyberattacks can impact the physical safety of American citizens, and this is the forefront of what Stapleton and his team are focused on.
Phishing remains the most common vector for ransomware infections, as well as other cyber intrusions, including the Business Email Compromise.
Romance scams have been one of the mainstays over the past 15 years. Stapleton notes this type of cybercrime harks back to the beginning of the internet.
Listen to the 30-minute interview with Stapleton. He offers sound cybersecurity advice for all U.S. consumers and businesses. More information can be found on the FBI Cyber site.
Cybercrime Radio is the official Cybercrime Magazine podcast channel. You can listen to new episodes every week. Our guests include celebrities, cybersecurity experts, former criminals, cybercrime victims, law enforcement and government agency leaders, founders and CEOs of cybersecurity companies, authors, and media personalities.
Visit Cybercrime.Radio to learn about all of our podcast episodes and series. If you'd like to come on as a guest, or if you have an idea for your own talk show or series, then contact us.
– Steve Morgan is founder and Editor-in-Chief at Cybersecurity Ventures.
Go here to read all of my blogs and articles covering cybersecurity. Go here to send me story tips, feedback and suggestions.