High School Cybersecurity Class. PHOTO: Cybercrime Magazine.
29 Mar

Every Cybersecurity Company Should Adopt A High School
Digital Defense mentors youngsters in San Antonio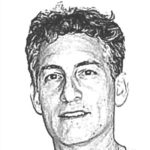 Northport, N.Y. — Mar. 29, 2019
Teenagers are our future cyber fighters — if they learn something about cybersecurity while they're still in high school. Therein lies a problem — most students are largely unaware of the field by the time they head off to college, vocational school, or the workplace.
A recent Cybercrime Magazine story 'Cybersecurity: No Kid Left Behind; Are Parents The Problem?' urged parents to arm themselves for a discussion about cybersecurity with their high schoolers. But that presumes the teens bring it up first.
Even students enrolled in high school cybersecurity courses need more exposure to get a feel for what a career might look like. Cybercrime Magazine recently visited Northport High School on Long Island to learn more about their Academy of Information Technology (AOIT) Introduction to Cybersecurity course. But even their teacher wasn't fully aware of the career opportunities that await young people entering the job market after graduating from college.
The U.S. has a total employed cybersecurity workforce consisting of nearly 715,000 people, and there are currently almost 314,000 unfilled positions, according to Cyber Seek, a project supported by the National Initiative for Cybersecurity Education (NICE), a program of the National Institute of Standards and Technology (NIST) in the U.S. Department of Commerce.
Cybersecurity Ventures predicts that there will be 3.5 million unfilled cybersecurity jobs globally by 2021, up from 1 million in 2014. While the statistical data is certainly a good starting point, it is more likely to be digested by the adults. What the kids need to see are role models.
One cybersecurity company, Digital Defense, Inc., which is headquartered in San Antonio, Texas, and serves a global customer base, has taken it upon themselves to unofficially adopt a couple of local high schools.
Meg Grant, senior vice president of marketing at Digital Defense, recently visited Cybercrime Magazine to tell us about what they're doing with high school kids.
---
---
There are more than 35,000 high schools in the U.S. (public and private combined), with 15.1 million students in grades 9 through 12.
If one cybersecurity company in every U.S. school district follows Digital Defense's lead, it could make a huge difference for our kids. It doesn't take a high school math teacher to figure out the results. If we can ultimately send just 1 percent of today's U.S. high schoolers into the cybersecurity field, then that's potentially 150,000 future positions filled over the next 5 plus years.
Of course, we're just thinking out loud on this problem. But it's hard to argue against the merits of connecting real-world cybercrime fighters with hometown high school kids.
"If you know cybersecurity, then you've got a job for life," says Robert Herjavec, a Shark on ABC's Shark Tank, and CEO of his $300 million cybersecurity company, Herjavec Group. For anyone interested in carrying that message to high school kids, Cybercrime Magazine and Robert filmed a video which is hosted on YouTube.
If you're a cybersecurity professional and this blog has struck a chord with you — then don't delay. Pick up the phone and call your local high school and volunteer to visit and talk cyber with the kids. You might wind up adopting one of them.
– Steve Morgan is founder and Editor-in-Chief at Cybersecurity Ventures.
Go here to read all of my blogs and articles covering cybersecurity. Go here to send me story tips, feedback and suggestions.