Cybersecurity Offices for Startups. PHOTO: Cybercrime Magazine.
15 Jun

Directory of Cybersecurity Incubators In The U.S. And Internationally

Posted at 19:53h

in

Lists
Looking for coworking startup space with VC funding built in? Look no further…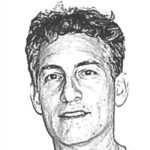 – Steve Morgan, Editor-in-Chief
Sausalito, Calif. – Nov. 25, 2020
The trillion dollar cybersecurity market offers a growing number of incubators, accelerators, and coworking spaces for startups to choose from. The editors at Cybersecurity Ventures have compiled our first annual list of cyber launch pads. To qualify, there must be physical office space included. Virtual incubators without walls and short term (6-months or less) programs are excluded from our inaugural compilation. Some of these facilities are in the formative or construction stages.
U.S. Cybersecurity Incubators
1776, Washington, D.C. The recent merger of incubator 1776 with coworking space chain Benjamin's Desk resulted in campuses in Washington, D.C.; Wilmington, Del.; Philadelphia, Pa.; and New York City, N.Y. The campuses offer mobile spaces, private offices, conference rooms, state-of-the-art laboratories, and event areas. 1776 also has a campus in Dubai.
Build Sec Foundry, San Antonio, Texas. An incubator launching and scaling early-stage security product startups. Located inside Geekdom – the place where startups are born – in the heart of San Antonio's growing downtown tech district.
bwtech@UMBC, Baltimore, Md. This incubation program offers business and technical support to startup and early-stage cybersecurity/IT products and services companies. It provides office space on a dedicated, shared, or drop-in basis. Strategic partnership with Northrop Grumman Corp. and certified federal HUBZONE location.
Cyber NYC, New York, N.Y. New York City Economic Development Corporation (NYCEDC) is launching Cyber NYC, including a Cyber Center that will create a physical space that serves as the primary hub for NYC's cyber community. The Center's Community Programs will foster collaborations between industry, academia, and startups, and the Accelerator will be NYC's first accelerator dedicated to scaling cyber-related startups.
DataTribe, Fulton, Md. Founded by members of the Intelligence Community and National Labs, DataTribe offers startups early-stage capital as well as free office space and discounts on IT services.
EvoNexus, San Diego and Irvine, Calif. This incubator offers office and lab space in two locations as well as mentorship programs. The 18,000-square-foot office in San Diego features an open and collaborative workspace. Irvine's 10,000-foot floor plan is an open concept.
Georgia Cyber Center, Augusta, Ga. The $100 million center is the largest investment in a cybersecurity facility by a state government to date. The unique public/private partnership involves academia, state and federal government, law enforcement, the U.S. Army, and the private sector.
NYU Tandon Future Labs Next Round, New York, N.Y. This program offers incubation for up to 2 years. For the first 6 months, up to two founders receive free desk space at either the Digital Future Lab in DUMBO or Data Future Lab in SoHo. The incubators are a public-private-academic partnership where entrepreneurs are nurtured by university partners with support from government and the private sector.
Port San Antonio Cybersecurity Hub, San Antonio, Texas. 1,900-acre campus with available spaces for startup and established cybersecurity operations range from 4,000 to 32,000 square feet. Cybersecurity operations at the Port are anchored by the national headquarters for the Air Forces Cyber, also known as the Cyber Command.
The Hive, Palo Alto, Calif. A venture fund & co-creation studio that builds and fosters startups focused on cybersecurity and other technologies including artificial intelligence and blockchain. In-house team of well-known company builders, serial entrepreneurs, and investors work alongside startup founders.
T-Rex, St. Louis, Mo. A non-profit startup incubator & world-class venue providing the early-stage entrepreneur with low cost & flexible enterprise space, while serving the region with quality programming and inspiring community. SixThirty CYBER companies have access to co-working office space in the T-REX tech startup incubator.
International Cybersecurity Incubators
Stay tuned for an expanded list of cybersecurity incubators. If you know of one that we've missed, please tell us about it.
– Steve Morgan is founder and Editor-in-Chief at Cybersecurity Ventures.
Go here to read all of my blogs and articles covering cybersecurity. Go here to send me story tips, feedback and suggestions.