FutureCon Events. PHOTO: Cybercrime Magazine.
06 Sep

Des Moines, Iowa: It Takes A Village To Raise A Cybersecurity Company
FutureCon fosters a community spirit at its local events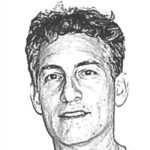 – Steve Morgan, Editor-in-Chief

Sausalito, Calif. – Sep. 6, 2019
Kim Hakim's cybersecurity events company, FutureCon, was effectively born on January 16, 2019, in Atlanta, Ga., when it came out in public for the first time — in front of a sold-out crowd (watch the video).
In less than a year, the conference producer has reached adolescence, and nearly seven figures in revenue.
Hakim is hardly about the money though. You do the right thing, like FutureCon does, and the business just comes. For her, it's all about community.
FutureCon's business model is ingenious — throw local parties in 20 plus cities and invite in the local cybersecurity community. Eat, drink, and be merry … oh yeah, and talk cyber.
Thank you to all our Sponsors at the FutureCon CyberSecurity conference in Des Moines today! We had a packed house! Thank you to all our speakers @ExtraHop, @CheckPointSW, @Darktrace, @pcmatic, @infogressive, @cylanceinc, @Tanium! Special Thanks @PrivacyProf her Keynote Session pic.twitter.com/WpWGp9MSEm

— FutureCon Events (@FutureCon2019) September 6, 2019
Hakim's got some of the biggest U.S. cities covered — but outlying areas really demonstrate the spirit of FutureCon. Take Des Moines, Iowa, for example. It was turned into a total cybersecurity village yesterday at the Des Moines Marriott Downtown.
Big cyber.
RSA and Checkpoint Software, two of the biggest names in cyber, were the Platinum Sponsors. Sophos, Oracle, and Micro Focus also sponsored.
Hot players.
Right behind were some of the hottest players in our industry — KnowBe4, DarkTrace, Tenable, A10, Gigamon, Bitsight.
All gathered in Des Moines.
The cybersecurity companies were on hand to show off their wares to CISOs and IT security professionals in the local area. But there aren't hardcore elevator pitches at FutureCon. It's networking in the truest sense.
What brings it all together are the keynoters, Hakim's secret sauce. She somehow manages to attract CISOs and cybersecurity experts that rival the largest conferences in the world. They understand the FutureCon mission, and they decide to support it.
We had a full room for Jen Potter's presentation on reevaluating your cybersecurity. Many hands shot up when asked who is familiar with the CIS 20 Critical Controls. That's what we like to see! @FutureCon2019#cybersecurity #conference #futurecon #desmoines #cyber #Infogressive pic.twitter.com/Jamqj4zSTJ

— Infogressive (@infogressive) September 5, 2019
Yesterday's keynote speaker was Rebecca Herold, a.k.a. The Privacy Professor, an expert witness for information security, privacy and HIPAA, and author with 19 published books to date, on privacy principles and privacy program management.
Herold is featured in the book, "Women Know Cyber: 100 Fascinating Females Fighting Cybercrime," which is published by Cybersecurity Ventures, and she was kind enough to sign copies for the attendees.
Digital village.
Hakim is an excellent marketer with thousands of cybersecurity conferences under her belt over the past two decades. But it's the village where she raised her company that really does the best PR for FutureCon.
What happens in Vegas stays in Vegas. But not in Des Moines. The community carries over to social media, where the relationships continue to blossom.
When people leave FutureCon, they head straight to Twitter to tell everyone they know. And they're able to use the FutureCon App to keep in touch with whoever they met, as well as attendees from other cities.
Big show here in #iowa today! It's a packed floor at our event. Come check out all the #cyber knowledge being shared! Standing room only in some spots, best get here fast!#cybersecurity #cyberdefence #stateandlocal #learning #conference https://t.co/bsA6ThH70C

— FutureCon Events (@FutureCon2019) September 5, 2019
Next year.
It won't be until early 2020 that FutureCon turns one. But it will be a super-sized one-year-old. And Hakim already has a full calendar of events published for next year.
By the end of 2020, it's likely that FutureCon will be one of the biggest names in the cybersecurity event business.
– Steve Morgan is founder and Editor-in-Chief at Cybersecurity Ventures.
Go here to read all of my blogs and articles covering cybersecurity. Go here to send me story tips, feedback and suggestions.