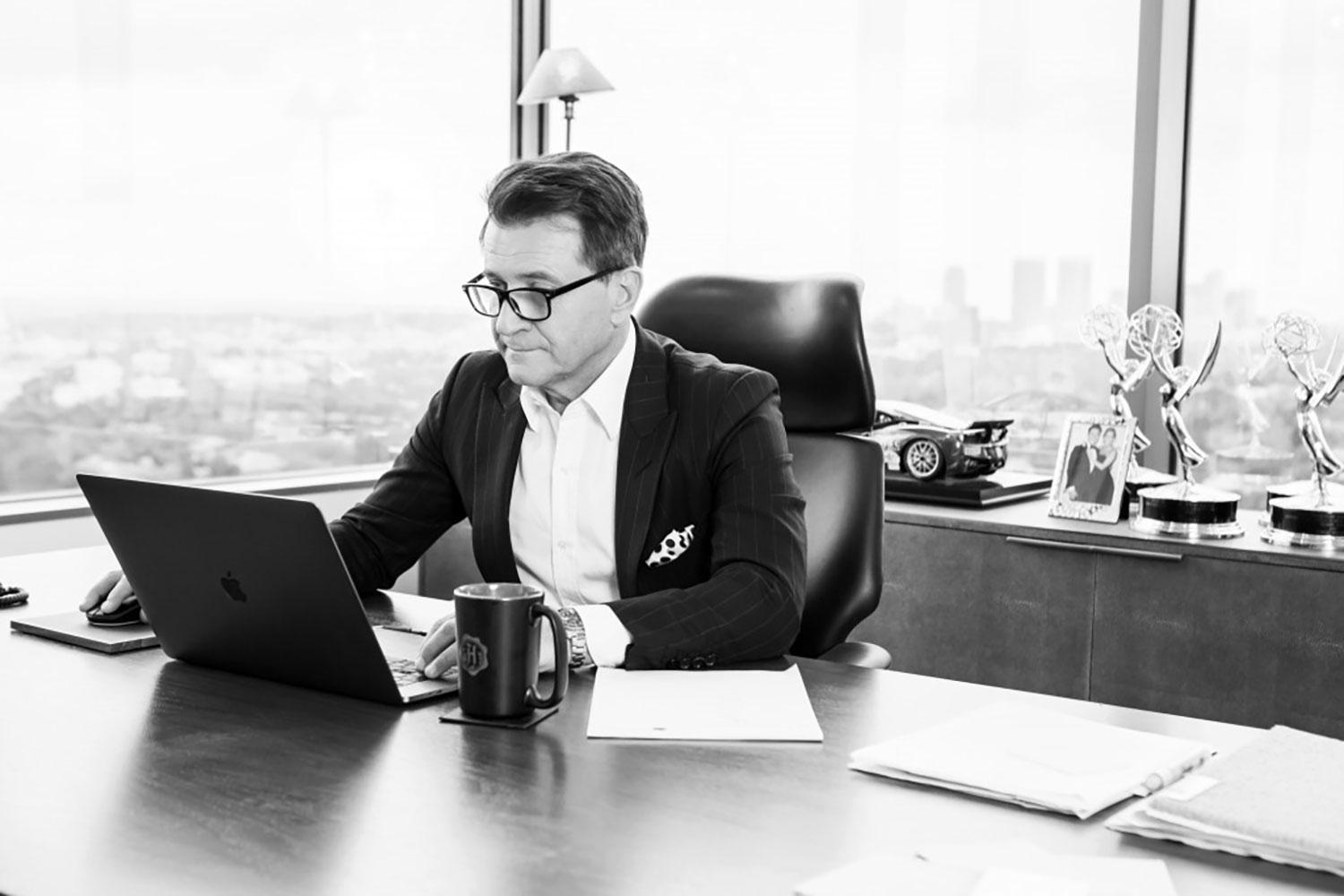 Cybersecurity CEO Robert Herjavec. PHOTO: Cybercrime Magazine.
13 Jan

Cybersecurity CEO: Start Your Year Off Right By Prioritizing These Three Cyber Conversations
This year don't be the one at the boardroom table who is always saying "no".
Los Angeles, Calif. – Jan. 14, 2020
Welcome to 2020! New Year is always a time of reflection for me. On December 31st I gather any family and friends that are staying with us and I make them all write down their goals for the next year — what they want to achieve, what they're focusing on, what will change etc… Then we mail it to ourselves and open them the following New Year's Eve. It's a good way to keep yourself accountable and be truly reflective regarding what you've accomplished over the last 12 months.
As business leaders, we should all get into this practice. When I think back to the last 12 months much of my dialogue with business leaders — CISO's, CIO's and even CEO's – has been about maturing their security practices. We spoke about refining the approach we all take to security by recognizing that with more connectivity comes more points of vulnerability, more attacks, and yes, more risk. In turn I often emphasized the need to drive more protection, more analysis, more performance. More Value.
My firm, Herjavec Group, kicks off the year by releasing our annual Cyber Conversations for the C-Suite report. If our 2019 Conversations Report was dedicated to how the C-Suite could drive more value from its investments in cybersecurity, this year's edition is dedicated to how Cybersecurity Executives and Business Executives need to partner in order to prioritize security in light of (or in spite of, if you'd rather?) the digital transformations dominating global firms.
---
---
Whether you're storing data in the cloud or implementing mobile or web applications to enhance customer experience, there is a drive towards creating, and/or modifying, business processes to embrace the digital world. ​
Don't get me wrong — digital transformation isn't new, and it certainly isn't bad. However, it's important to understand that as enterprises embrace digital transformation, their security measures must evolve in response.
CISOs and CIOs are increasingly challenged with ensuring their teams can protect the growing attack surface. As the leader responsible for security in your organization, there is no reason to halt digital transformation — not that you could if you tried! Your job, should you choose to accept it, is to manage the risk associated with digital transformation, and enhance your security programs in order to keep up with new technological complexity.
For this year's Cyber Conversations report, I reached out to members of Herjavec Group's executive team, including Ira Goldstein (Chief Operating Officer), JR Cunningham (VP, Strategic Solutions), Eric Cowperthwaite (VP, Professional Services), and Adam Crawford (VP, Managed Services). They bring a wealth of knowledge and unique perspectives to the current cybersecurity market, and I needed their help to answer my burning question:
How can cybersecurity programs keep pace with digital transformation in 2020?
Agree with me on this — whether your enterprise is on the cusp of digital transformation, or you were early to embrace it, security should be top of mind for any executive and board-level business leader. Here are the key cybersecurity conversations I recommend having with your executive teams this year to prepare for the inevitable digital transformations facing your enterprise:
Is our Identity Focused Digital Transformation driven by Content or Context?
How are we practicing Proactive & Customized Security Planning Through Threat Modelling?
Are we maximizing the Power of Security Orchestration, Automation & Response (SOAR)?
This year don't be the one at the boardroom table who is always saying "no".
Embrace transformation, embrace automation, embrace acceptable risk, and plan proactively to manage it.
Download a copy of Herjavec Group's 2020 Cyber Conversations for the C-Suite Report here: https://www.herjavecgroup.com/cybersecurity-conversations-2020
Here's to a (cyber) safe 2020!
To Your Success,
– Robert Herjavec, founder and CEO at Herjavec Group, and a Shark on ABC's Shark Tank, provides insights to C-Suite Executives in his Official Blog at Cybercrime Magazine. Herjavec Group is a Managed Security Services Provider with offices and SOCs (Security Operations Centers) globally.