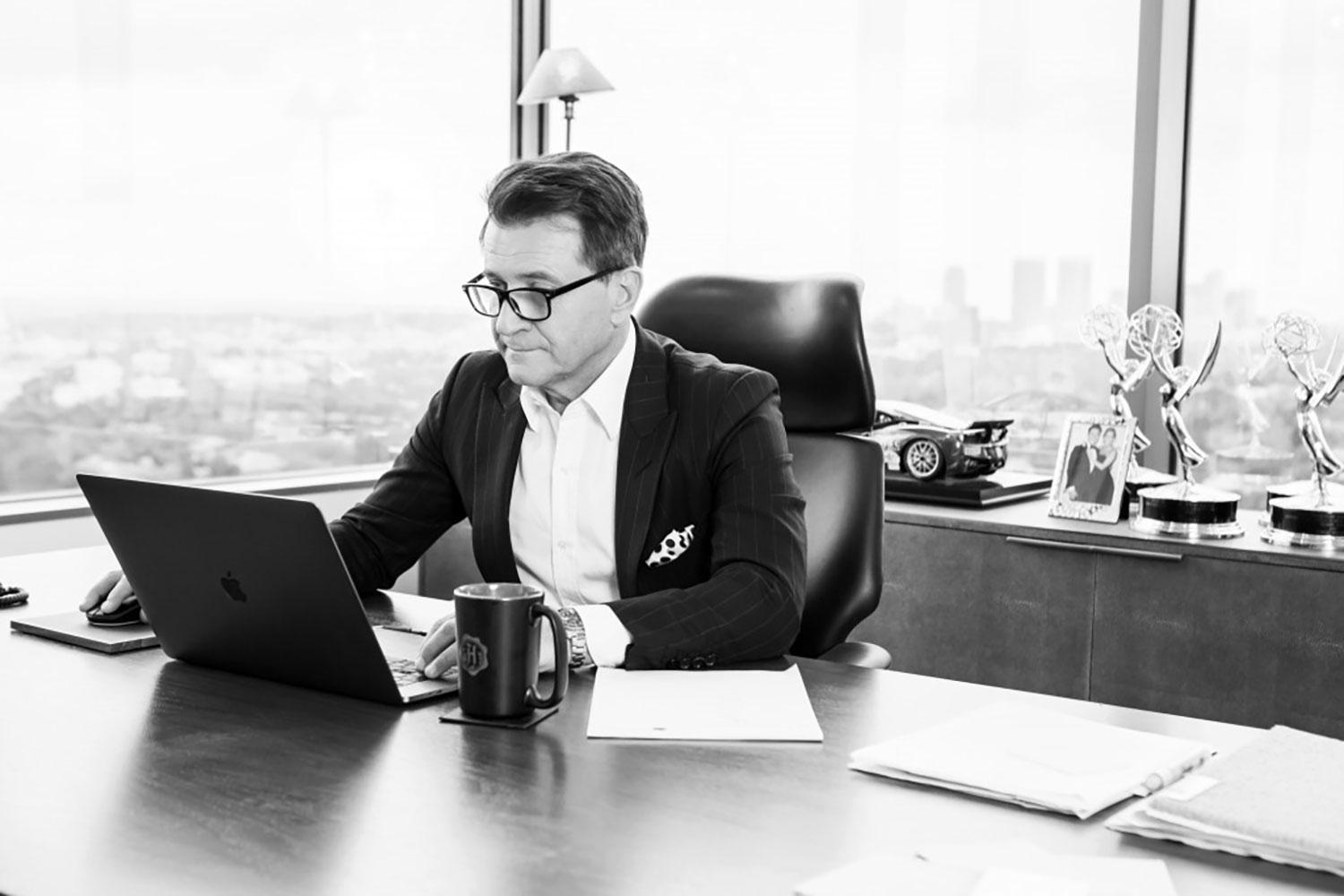 Cybersecurity CEO Robert Herjavec. PHOTO: Cybercrime Magazine.
17 Dec

Cybersecurity CEO: Ransomware Attacks Continue To Plague Hospitals
Healthcare providers should maximize their knowledge of ransomware
Los Angeles, Calif. – Dec. 17, 2019
With some predictions, you can only hope that they won't come true.
Nearly 3 years ago, Cybersecurity Ventures predicted that ransomware attacks on healthcare organizations were going to quadruple between 2017 and 2020, and would grow to 5X by 2021.
Honestly, at the time, the idea of that type of ransomware trajectory on the healthcare space seemed unfathomable. Surely healthcare providers would step up their measures to prevent against the fastest growing cybercrime.
I actually hate to say it, but Cybersecurity Ventures appears to be spot on in their prediction.
A story in this past weekend's edition of The Wall Street Journal reports that one of New Jersey's largest hospital systems suffered a ransomware attack that forced it to cancel some surgical and other procedures. The N.J. nonprofit paid an undisclosed ransom in order to restore its computer systems.
A recent ransomware attack on the Rouen University Hospital-Charles Nicolle in France crippled 6,000 computers.
The "nastyware" hits are also being launched on medical clinics.
Cybersecurity Ventures' 2020 Healthcare Cybersecurity Report, which is sponsored by my firm Herjavec Group, informs that a medical clinic in Simi Valley, Calif. recently shut its doors after being infected by a ransomware attack.
---
---
The same report points to an ear, nose and throat (ENT) and hearing center in Battle Creek, Mich., which closed after a data hack wiped out all of its files.
Humans aren't the only patients at risk. 400 veterinary hospitals from around the globe were recently the victims of ransomware, according to a post on the popular Krebs On Security blog.
It's doubtful that you'll ever see a hospital go under due to a ransomware attack. They have access to funds — if needed — to pay a ransom, and marketing budgets to deal with reputational harm. In fact, hospitals spend 64 percent more annually on advertising after a breach !
Ransomware costs also include damage and destruction (or loss) of data, downtime, lost productivity, post-attack disruption to the normal course of business, forensic investigation, restoration and deletion of hostage data and systems, employee training in response to attacks and more !
Are we overemphasizing the predicament? Hardly. We are dealing with a systematic pattern of cybercrime that is focused squarely on hospitals.
I've been warning about ransomware attacks on hospitals and healthcare providers for more than three years. I know healthcare orgs understand the challenge, but I'm concerned they're not taking the proactive measures essential to protecting themselves.
Please take action today. A good starting point is to brush up on your incident response plan and review what your business is doing to prevent and manage ransomware.
Knowledge is power when it comes to defending your organization against cybercrime ! Do you know everything you should about ransomware, and what can be done to prevent it from holding your data hostage if it should strike your organization? If no, then you need to move the needle to yes — now.
To Your Success,
– Robert Herjavec, founder and CEO at Herjavec Group, and a Shark on ABC's Shark Tank, provides insights to C-Suite Executives in his Official Blog at Cybercrime Magazine. Herjavec Group is a Managed Security Services Provider with offices and SOCs (Security Operations Centers) globally.