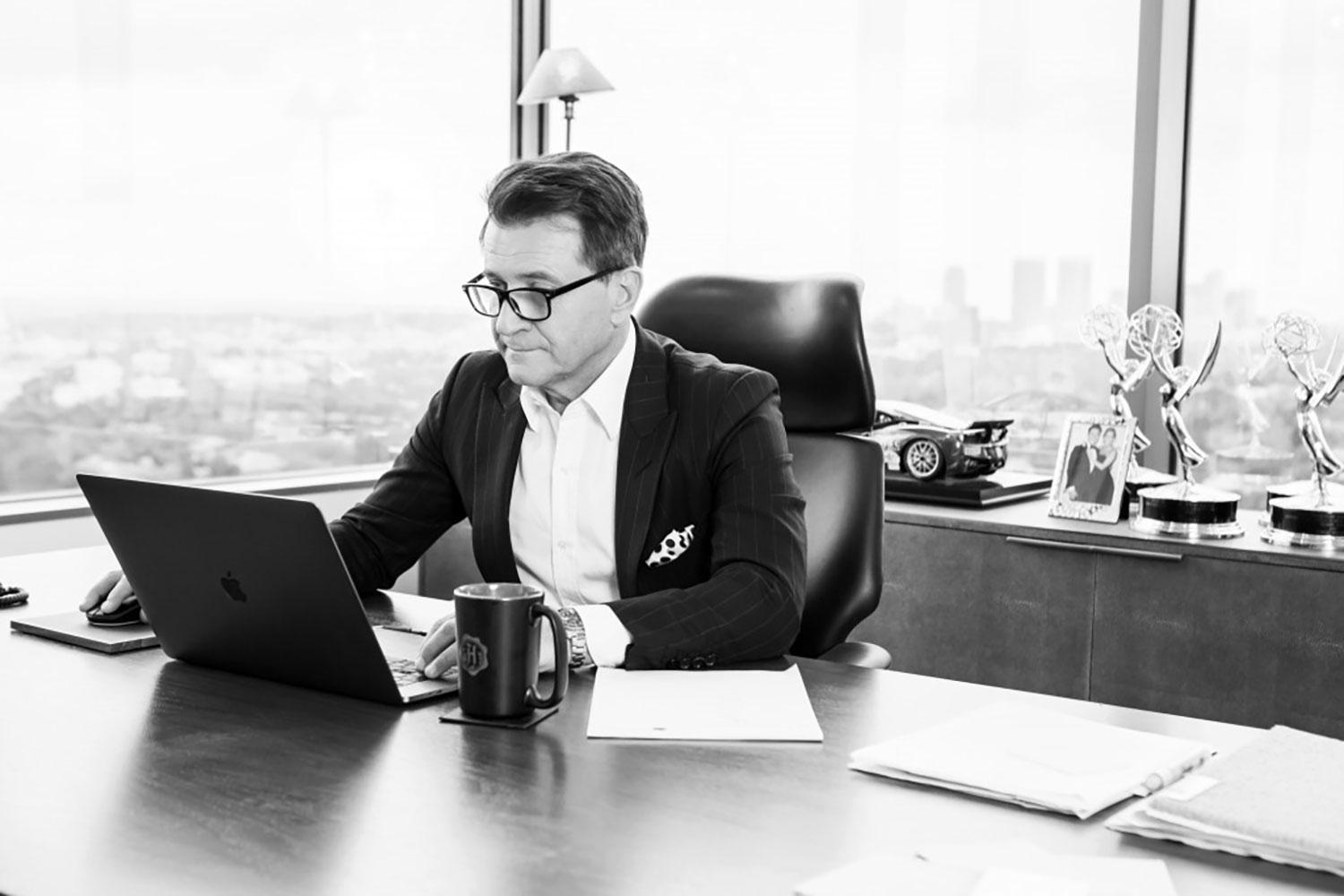 Cybersecurity CEO Robert Herjavec. PHOTO: Cybercrime Magazine.
16 Nov

Cybersecurity CEO: 5 Safety Tips For Black Friday And Cyber Monday
Black Friday and Cyber Monday are approaching. Make sure to share this with all of your employees.
Los Angeles, Calif. – Nov. 16, 2020
Someone you know will be hacked the weekend after Thanksgiving.
Over the next two weeks your employees will be bombarded with ads for the best deals on TVs, computers, laptops, cars, clothes, shoes — you name it. Black Friday and Cyber Monday — which fall on the days following Thanksgiving in the U.S. — are two of the biggest shopping days of the year. But why Cyber Monday and not Saturday? When this trend started back in 2005, people preferred to shop while they were at the office, using fast computers and high-speed connections. You got it — in 2020, your employees will be using corporate devices on home networks to shop the best deals of the holiday season. Cyber criminals couldn't ask for a better opportunity.
Here are my top five cyber safety tips for Black Friday and Cyber Monday. I urge you to share them with your network and employees. Trust me, their corporate and personal email inboxes will be flooded with special incentives and opportunities to put your business at risk.
1. Don't click on any email containing a Black Friday subject line or content.
More than 90 percent of cyberattacks are initiated by phishing scams. There will be all sorts of Black Friday scams with the most clever subjects coming at us. There is only one response to a Black Friday message — delete it. If it's from a credible brand, then go to their website and, if the deals are legitimate, you'll see them.
2. Shop on a secure network.
Do NOT use public Wi-Fi, which is unsecure and vulnerable to malware including ransomware. Even amateur hackers can snoop on public Wi-Fi and pick up your email and other account login IDs and passwords. If you're shopping online, then use your private Wi-Fi or hardwired network connection, or your mobile phone's carrier network.
3. It's not free, trust me.
Nothing is free. Burn that into your mind. There will be a surge of Black Friday free gift cards, surveys offering special discounts if you participate, and a whole lot more. Don't be duped into believing them. Let me save you some trouble here with the result. You'll wind up on a web page that asks for personal information in order to "pay you." Close that tab and run!
4. Change all of your passwords.
Now's a good time to do something you probably haven't done in a while: Change your passwords — all of them ! Around half the people in the U.S. reuse their passwords far longer than they should. There's a good chance that your personal information is on the Dark Web. If you do create a new account at an e-commerce site, make sure to choose a password you've never used before.
5. Turn on 2-Factor Authentication (2FA / MFA)
Turn on 2-Factor Authentication (2FA) in your Email App. (This is also commonly referred to as Multi-Factor Authentication — MFA). It literally takes just a few minutes to do this. If you turn on 2FA, then a cyber thief won't be able to access your email account even if they've got your login ID and password. A shocking number of people have failed to do this. Here's how to do it in Gmail.
Cybercrime damages will cost the world $6 trillion annually by 2021, according to Cybersecurity Ventures. Ransomware will attack a consumer or business every five seconds by the end of next year — you don't have to be a statistic!
Until next time, Happy Thanksgiving!
To Your Success,
– Robert Herjavec, founder and CEO at Herjavec Group, and a Shark on ABC's Shark Tank, provides insights to C-Suite Executives in his Official Blog at Cybercrime Magazine. Herjavec Group is a Managed Security Services Provider with offices and SOCs (Security Operations Centers) globally.