Cybersecurity News. PHOTO: Cybercrime Magazine.
17 May

Cybercrime Bytes: Women In Cyber Up, Skills Gap Down, Undergrads Vs. Cyberscams

Posted at 17:02h

in

Blogs
Weekly news that keeps you on the cutting edge of cybersecurity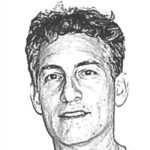 – Steve Morgan, Editor-in-Chief
Sausalito, Calif. – May 18, 2020
This week's rundown is sponsored by Arcserve – your source for smarter, easier data and ransomware protection.
— Women accounted for an estimated 20 percent of the cybersecurity workforce worldwide at the end of 2019, which has almost doubled in six years compared to the 11 percent in 2013, according to Cybersecurity Ventures. AMEinfo
— It's starting to look like the cybersecurity skills gap may shrink dramatically, going forward. This is because security vendors are expanding their offerings to include not just specialized tools, but services of their own skilled technicians as third-party contractors. The Last Watchdog
— To test their cybercrime knowledge, USC students are taking the witness stand in a virtual courtroom. With COVID-19 cyberscams rampant, industry pros from firms worldwide watch as USC digital forensics students show their crime-fighting smarts in front of a real-life judge online. University of Southern California
— Women are better at cybersecurity than men, more likely to create unique passwords to protect themselves online and more concerned about the potential harm from hacking. Chloe Messdaghi, vice president of strategy at Point3 Security, said women may be better at cybersecurity because they are more often the targets of cyberstalkers and stalkerware. International Business Times
— A Cybersecurity Ventures study forecasts that an organization will fall victim to a ransomware attack every 11 seconds in 2021. Ultimately, almost all IT infrastructure is fallible to a breach. So, businesses must be prepared for the reality of relentless cyberattacks and have a contingency plan in place should the worst happen. TechRadar Pro
---
Cybercrime Radio: Microsoft's Sarah Gilbert
Community Technical Manager and Opera Singer
---
— Cybercrime costs the global economy millions of dollars every minute of the year. Cybersecurity Ventures predicts that global cybercrime damages will cost the world $6 trillion annually by 2021 (up from $3 trillion in 2015.) SC Magazine
— Digital Defense, Inc. is offering $1 million in free ransomware vulnerability assessments to help healthcare organizations during the COVID-19 pandemic. The cybersecurity company is working with MSPs to help providers prevent ransomware and cyberattacks. PRWeb
— Electronic waste is no longer just an environmental hazard. The recycling of electronics is facing a huge obstacle in the form of cybersecurity and digital privacy. Whether it's your computer, your smartphone, your car or even your refrigerator, devices retain a lot of personal data and all of that information may be vulnerable to cybercriminals. Waste 360
— The COVID-19 pandemic has wiped out the cybersecurity conference schedule for event producers through at least the beginning of summer. A new monthly lineup of virtual cyber events for June 2020 has been published and will be updated every month going forward. Cybercrime Magazine
— Assured Information Security has been named one of central New York's Best Places to Work in 2020 for the second straight year. Headquartered at the Griffiss Business and Technology Park in Rome, N.Y., AIS has expanded to 10 offices across the United States. Rome Sentinel
---
Cybercrime TV: "Scam Me If You Can"
Frank Abagnale's new book reviewed by Cybercrime Magazine
---
— Spear phishing is an attack that works well and is often the first attempt to get into a healthcare provider's system. This is not a new type of attack, but the COVID-19 pandemic has provided a lucrative new way to bait victims. People are anxious to get information about the novel coronavirus and the economy, so they are more likely to open and act on an email message related to it. Barracuda
— The costs of cybercrime in 2021 will be more than the combined GDP of the UK and France, according to Cybersecurity Ventures. To stay ahead of the threat curve, companies need to start focusing on cybersecurity in the earliest stages of digital transformation and embed it into their corporate DNA. SC Magazine UK
— In an enlightening podcast, former FBI Special Agent Scott Augenbaum dives into the serious problem of data breaches and related issues in the medical sector. In March 2020 alone, more than 338,000 individuals had health data stolen in 26 separate incidents. Augenbaum cautions how fixing the problem is not straightforward. Health care records are valuable, and the facilities that keep them are often not taking cybersecurity seriously. Cybercrime Radio
— ITU announced its "Ultimate Cybersecurity Training Bundle", including its most popular CISSP, Ethical Hacking v10 and CompTIA PenTest+ courses. At less than $10 per course, it's the lowest price guaranteed. The program includes lifetime access, 10 courses, and 170+ hours. ITU Online
— A beta version of the 2020 CISO 500 Data File from Cybersecurity Ventures has been released. This special compilation contains the CISO names at the 500 largest companies in the United States. The official file will be released in June 2020. Cybercrime Magazine
More next week.
More next week.
– Steve Morgan is founder and Editor-in-Chief at Cybersecurity Ventures.
Go here to read all of my blogs and articles covering cybersecurity. Go here to send me story tips, feedback and suggestions.
---
Sponsored by Arcserve
Arcserve has a 35+ year track record. We were established in 1983 – a depth of experience that puts us in a category of one. We've proven ourselves in decades – not days.
#1 to market. Our roots in innovation run deep. We created the first-ever all-in-one solution to back up and recover from cloud, virtual, and physical environments – effectively eliminating the need for other point products.
150+ countries, where customers use our solutions. We're truly global data defenders. Every day, customers all over the world rely on us to protect their valuable data. Why trust anyone else?