Cybersecurity News. PHOTO: Cybercrime Magazine.
05 Feb

Cybercrime Bytes: Who's Not Hacked, Future Of Cybersecurity, CISOs For Small Biz

Posted at 14:13h

in

Blogs
Weekly news that keeps you on the cutting edge of cybersecurity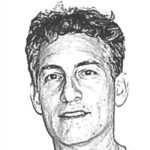 – Steve Morgan, Editor-in-Chief
Sausalito, Calif. – Feb. 5, 2020
This week's rundown is sponsored by SmartBrief on Cybersecurity, your top resource for daily cybersecurity updates, delivered straight to your inbox.
— 19 Secrets to Steal from People Who Never Get Hacked: Learn the best practices that stop cybercriminals in their tracks. What every consumer and business needs to know. Reviewed and recommended by the editors at Cybercrime Magazine. Reader's Digest
— The past can often tell us a lot about the future. For a look into what the cybersecurity landscape could look like in the coming decade, Cybersecurity Ventures discusses hot topics like artificial intelligence, personal data protection and the new wave of privacy laws taking effect in California and the European Union. SmartBrief on Cybersecurity
— The chief information security officer (CISO) is a relatively new role and more and more small companies are considering adding the position or increasing the influence of their existing CISO. Forbes
— The UK cybersecurity sector is now worth £8.3bn, as investment in the industry booms. The number of active cybersecurity firms in the UK has increased 44 percent from 2017, now reaching more than 1,200 firms, the equivalent of a new cybersecurity business each week. VERDICT
— Aon adds muscle to unit fighting cyber hacks: The insurance brokerage and consultancy bought closely held Canadian firm Cytelligence to boost its ability to respond to and investigate attacks on computer systems. Crains Chicago Business
— Part of the cybersecurity workforce shortage problem is a lack of awareness about cybersecurity as a viable career path for candidates inside and outside of tech, largely due to a longstanding "cloak and dagger" approach to the field. VentureBeat
— Israel was safe from cyberattack in 2019, and remains so. "There have been zero successful cyber-attacks on critical national infrastructures in the past year," Yigal Unna, director general of the Israel National Cyber Directorate (INCD), said at the recent CyberTech event in Tel Aviv. The Jewish Press
---
---
— 10 Steps to Determine if a Website is a Fake, Fraud or Scam: An excellent resource reviewed by the editors at Cybercrime Magazine, and especially useful for online shoppers globally. Webnames.ca
— The 2019 Cybersecurity Almanac published by Cisco and Cybersecurity Ventures predicts that cybercrime will cost $6 trillion annually by 2021, as companies are digitizing most of their processes and are often operating remotely. With that, global cyber insurance premiums are expected to grow from $4 billion in 2018 to $20 billion by 2025. PR Newswire
— The value of cybersecurity professionals in the financial — and every other — sector of the economy makes them a hot commodity. Cybersecurity Ventures predicts that there will be 3.5 million unfilled cybersecurity jobs by 2021, up from 1 million positions in 2014. Bankless Times
— Former White House CIO and cybersecurity expert Theresa Payton explains what Microsoft's CEO, Satya Nadella, is doing to help bolster election security by securing voting booths. Cybercrime Magazine
— Tokyo was selected to host the 2020 Summer Olympic and Paralympic Games. This has prompted Japan to strengthen its national cybersecurity capabilities and cultivate cybersecurity talents, because it is crucial to manage any potential reputational and cyber risks and ensure to leave a positive legacy for future generations. Eurasia Review
— Robert E. Johnson III shares his thoughts regarding Cimcor's inclusion within Cybersecurity Ventures' Hot 150 Cybersecurity Companies to Watch in 2020 list. The Merrillville, Ind. firm is a rare pure-play cybersecurity business that has been operating for 22 years. Lakeshore Public Radio
— The WiCyS 2020 Conference from Mar. 12-14 in Aurora, Colo. is sold out! But there are still sponsorship opportunities available. Women in CyberSecurity (WiCyS) is the premier organization with national reach dedicated to bringing together women in cybersecurity from academia, research and industry to share knowledge, experience, networking and mentoring. Cybercrime Magazine will be filming a documentary on women in cybersecurity at the WiCyS conference. WiCyS
— Cybersecurity Ventures is a media sponsor for the second year in a row at RSA Conference USA 2020 in San Francisco from Feb. 24-28. Save $300 with this limited time Special Registration. RSA Conference
– Steve Morgan is founder and Editor-in-Chief at Cybersecurity Ventures.
Go here to read all of my blogs and articles covering cybersecurity. Go here to send me story tips, feedback and suggestions.
---
Sponsored by SmartBrief on Cybersecurity
This week's rundown is sponsored by SmartBrief on Cybersecurity, your top resource for daily cybersecurity updates, delivered straight to your inbox.
SmartBrief on Cybersecurity provides:
Summaries of what matters to you, written by expert editors to save you time and keep you informed and prepared
A daily snapshot of the latest advancements in cybersecurity with news from Politico, New York Times, CIO.com, Inside Cybersecurity and other leading sources.
Sign up for SmartBrief on Cybersecurity.