Cybersecurity News. PHOTO: Cybercrime Magazine.
15 Jun

Cybercrime Bytes: U.S. Vs. N. Korea, Ransomware Ticking, Top Cyber Companies

Posted at 08:59h

in

Blogs
Weekly news that keeps you on the cutting edge of cybersecurity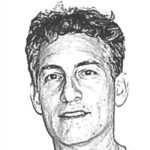 – Steve Morgan, Editor-in-Chief
Sausalito, Calif. – Jun. 15, 2020
This week's rundown is sponsored by Arcserve — your source for smarter, easier data and ransomware protection.
— "North Korea can take on the U.S. in cyberspace and win," says Dr. Chase Cunningham, author of the book "Cyber Warfare – Truth, Tactics, and Strategies: Strategic concepts and truths to help you and your organization survive on the battleground of cyber warfare." Cybercrime Radio
— The Data Attack Surface Report published by Cybersecurity Ventures predicts that a business or consumer will be the victim of a ransomware attack every 5 seconds by 2021. As the world's data store grows by more than an order of magnitude over the next five years, more of it will be taken hostage by cybercriminals. Cybercrime Magazine
— The Investing News Network (INN) profiled 10 of the top public cybersecurity companies on Cybersecurity Ventures' most recent list of 150 hot companies to watch in 2020 and 2021. The list features privately held and publicly traded companies across a range of stock exchanges. Security Investing News
— We are now seeing cyber-crime-as-a-service is a growing business model, as the increasing sophistication of tools on the 'darknet' makes malicious services more affordable and easily accessible for anyone. In 2021, cyber-crime damages might reach US$ 6 trillion (£4.6 trillion) — equivalent to the GDP of the world's third-largest economy according to Cybersecurity Ventures. SC Magazine UK
— According to the 2017 Official Annual Cybercrime Report published by Cybersecurity Ventures, it is predicted that global spending on cybersecurity products and services will exceed $1tn over the five-year period of 2017 to 2021. Infosecurity Magazine
---
Cybercrime Radio: Discussion with Dr. Chase Cunningham
Cyberwarfare, North Korea, Cryptology, and The Cynja
---
— Government Senator Robert Morgan says safeguarding the personal data of Jamaicans has become paramount in an increasingly digital society, and robust legislation and regulatory frameworks must be put in place to adequately protect that information. Jamaica Information Service
— A Gartner survey revealed that 61 percent of organizations admitted that they are struggling to hire cybersecurity professionals. Cybersecurity Ventures says the industry will see 3.5 million unfilled positions by 2021. ITProPortal
— The summer is here, but with COVID-19, traditional summer camps and family plans are canceled or on hold. If you are looking for a fun and constructive way for your teenager to stay busy and still have time to get outside, the Live Online Cybersecurity Summer Camp might be right for you. CyberWarrior Academy
— Breaking Security Awareness, a virtual conference waging war on human risk, is being held on June 25 from Noon to 5 p.m EST. The event will feature speakers from Splunk, Target, Cisco, U.S. Department of State, U.S. Department of Defense, and others. The old school method of security awareness for compliance isn't getting the job done and it may be hurting us, according to the organizers. Living Security
— 3-time successful entrepreneur Debbie Gordon is building a cyber range company in the cloud, and Fortune 500 CISOs are taking notice. The Cybercrime Magazine podcast takes a look at how the world's most advanced security teams are using Cloud Range. Cybercrime Radio
---
Cybercrime TV: 1-Minute Preview of the CISO 500 Data File
Cybersecurity expert Scott Schober uses the powerful list
---
— A massively growing codebase needs to be cyber protected, and backed up. Cybersecurity Ventures predicts that 338 billion lines of new software code will be generated in 2025, up from 111 billion lines of code in 2017. Dark Reading
— A Deloitte study stated that 40 percent of manufacturing firms experienced a cyberattack last year, with 38 percent of those suffering from over $1 million in damage costs. These figures are expected to rocket as manufacturers are increasingly under threat from cyberattacks. Automation.com
— Total global data storage is projected to exceed 200 zettabytes by 2025, according to a new report from Cybersecurity Ventures. This includes data stored on private and public IT infrastructures, on utility infrastructures, on private and public cloud data centers, on personal computing devices — PCs, laptops, tablets, and smartphones — and on IoT (Internet-of-Things) devices. Cybercrime Magazine
— Downtime costs from ransomware attacks are up 200 percent, and one cybersecurity vendor found that 34 percent of businesses take a week or more to regain access to their information. This downtime can wreak havoc on organizational processes and make business operations impossible. New Horizons
— A beta version of the 2020 CISO 500 Data File from Cybersecurity Ventures has been released. This special compilation contains the CISO names at the 500 largest companies in the United States. The official file will be released in June 2020. Cybercrime Magazine
More next week.
– Steve Morgan is founder and Editor-in-Chief at Cybersecurity Ventures.
Go here to read all of my blogs and articles covering cybersecurity. Go here to send me story tips, feedback and suggestions.
---
Sponsored by Arcserve
Arcserve has a 35+ year track record. We were established in 1983 – a depth of experience that puts us in a category of one. We've proven ourselves in decades – not days.
#1 to market. Our roots in innovation run deep. We created the first-ever all-in-one solution to back up and recover from cloud, virtual, and physical environments – effectively eliminating the need for other point products.
150+ countries, where customers use our solutions. We're truly global data defenders. Every day, customers all over the world rely on us to protect their valuable data. Why trust anyone else?