Cybersecurity News. PHOTO: Cybercrime Magazine.
03 Mar

Cybercrime Bytes: Taylor Swift Tix Hacked, F500 CISOs Earn $400K–$1M+, AI Vs. AI

Posted at 14:22h

in

Blogs
Weekly news that keeps you on the cutting edge of cybersecurity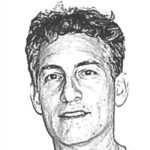 – Steve Morgan, Editor-in-Chief
Sausalito, Calif. – Mar. 3, 2020
This week's rundown is sponsored by SmartBrief on Cybersecurity, your top resource for daily cybersecurity updates, delivered straight to your inbox.
— Sold-out concerts have scammers hacking in and reselling Taylor Swift tickets right before their eyes. Is there something more that Ticketmaster could be doing besides instructing users to change their passwords? When it comes to protecting online accounts, multi-factor authentication — which requires users to enter a code sent to their phone during login — is a must, according to Cybersecurity Ventures. Billboard
— Research from Cybersecurity Ventures suggests Fortune 500 corporations pay $400,000 and upwards annually to CISOs. In fact, the huge demand for expertise and the growing demands from regulations such as the General Data Protection Regulation (GDPR) means top rates of $1 million or more might not be uncommon soon. ZDNet
— Attackers are increasingly using AI to mimic people we know, but security companies are also using AI to fight back. In fact, 61 percent of enterprises say they cannot detect breach attempts today without the use of AI technologies, and 48 percent say their budgets for AI in cybersecurity will increase by an average of 29 percent in FY 2020. The Last Futurist
— Cybersecurity Ventures' 2019 Official Annual Cybercrime Report predicted that a business would fall victim to a ransomware attack every 11 seconds by 2021. That equals 7,854.54 successful attacks in a day. Those predicted attacks would cost businesses up to $20 billion. TechTarget
— Scammers are now preying on fears surrounding the coronavirus to target your money. According to the Federal Trade Commission, scammers are using websites to sell bogus products, to gain access to your personal information. KARE 11
— According to Cybersecurity Ventures, total global cyber spending will top $1 trillion between 2017 and 2021, including not just investment in tech vendors but categories like ransomware insurance and defense budget outlays. SC Magazine
— Printers are an overlooked category for security risks. According to Hewlett Packard, Inc., the leading printer manufacturer in the world, cybercrime represents a $445 billion global crisis for printers, PCs, and other mission-critical IoT endpoints. Forbes
---
---
— Synthetic identities are a form of identity fraud in which scammers use a mix of real and fabricated credentials to create the illusion of a real person. For instance, a criminal might create a synthetic identity that includes a legitimate physical address. The Social Security number and birthdate associated with that address, though, might not be legitimate. Norton
— Shark Tank star and Herjavec Group founder and CEO Robert Herjavec discusses the news of his co-star, real estate mogul Barbara Corcoran, being phished for nearly $400,000, when an unsuspecting bookkeeper fell victim to the Business Email Compromise. Cybercrime Magazine
— The number of threats — and businesses being held to ransom — are dramatically increasing. According to the World Economic Forum, one business gets hacked every three seconds. WEF cites cyberattacks as the second risk of greatest concern for business globally over the next 10 years. Arabian Business
— Kaspersky Labs reports that there were 174 ransomware attacks against cities and towns in 2019. This is an increase of about 60 percent over the previous year. Educational organizations were the biggest target of ransomware attacks in 2019, claiming about 61 percent of reported attacks. Hashed Out by The SSL Store
— The demand for cybersecurity experts is growing 12 times faster than the current U.S. job market, according to the National Initiative for Cybersecurity Careers and Studies. These are high-paying jobs, too. The annual mean wage for information security analysts was $98,350 in May 2018, per the U.S. Bureau of Labor Statistics. Southern Nevada Business Weekly
— PwC's Global Crisis Survey 2019 shows that senior executives cite cybercrime as a trigger for the most disruptive crises. Mature organizations use innovative techniques such as Cyber Wargaming to challenge themselves and ensure the response from across business functions are interlaced for maximum efficiency. PwC UK
— In a move designed to predict the risk of cyberattacks on businesses, Experian today unveiled its new cybersecurity risk model — a groundbreaking innovation that combines Experian's robust collection of financial and business data to optimize the insurance industry's cyber underwriting solutions. This new cybersecurity risk model could improve the underwriting process for cybersecurity policies and identify areas where businesses may be vulnerable. PR Newswire
— The WiCyS 2020 Conference from Mar. 12-14 in Aurora, Colo. is sold out! But there are still sponsorship opportunities available. Women in CyberSecurity (WiCyS) is the premier organization with national reach dedicated to bringing together women in cybersecurity from academia, research and industry to share knowledge, experience, networking and mentoring. Cybercrime Magazine will be filming a documentary on women in cybersecurity at the WiCyS conference. WiCyS
More next week.
– Steve Morgan is founder and Editor-in-Chief at Cybersecurity Ventures.
Go here to read all of my blogs and articles covering cybersecurity. Go here to send me story tips, feedback and suggestions.
---
Sponsored by SmartBrief on Cybersecurity
This week's rundown is sponsored by SmartBrief on Cybersecurity, your top resource for daily cybersecurity updates, delivered straight to your inbox.
SmartBrief on Cybersecurity provides:
Summaries of what matters to you, written by expert editors to save you time and keep you informed and prepared
A daily snapshot of the latest advancements in cybersecurity with news from Politico, New York Times, CIO.com, Inside Cybersecurity and other leading sources.
Sign up for SmartBrief on Cybersecurity.