Cybersecurity News. PHOTO: Cybercrime Magazine.
09 Mar

Cybercrime Bytes: Sheep Farmers Hacked, Zero Days Rising, Hospitals At Cyber Risk

Posted at 19:30h

in

Blogs
Weekly news that keeps you on the cutting edge of cybersecurity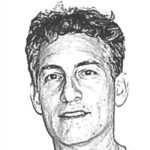 – Steve Morgan, Editor-in-Chief
Sausalito, Calif. – Mar. 9, 2020
This week's rundown is sponsored by SmartBrief on Cybersecurity, your top resource for daily cybersecurity updates, delivered straight to your inbox.
— Wool sales were severely disrupted last week by a ransomware attack on IT company Talman Software, which processes more than 75 percent of sales in Australia and New Zealand. Cybercriminals demanded a $8 million ransom to unlock the files. Talman has refused to pay and has instead built a replacement version of the software. The Conversation
— With the passing years, experts predict that the frequency of zero-day vulnerabilities is only going to worsen. Cybersecurity Ventures has predicted that by 2021, there will be one new zero-day exploit every day, up from one-per-week in 2015. Cyware
— According to the 2019 HIMSS Cybersecurity Survey, 82 percent of hospitals said they suffered a "significant security incident" in the past 12 months. Cybersecurity Ventures estimates the healthcare industry is looking at $65 billion worth of spending on security products and services from 2017 to 2021 — as breach risks refuse to budge. IBM Security Intelligence
— Consolidation in the cybersecurity space will make it more challenging for nimble security vendors to compete, especially because large-cap companies with moats can offer a more intrinsic approach to problems. MarketWatch
— About 20 percent of malicious domains are very new and used within about one week after they are registered, according to Cisco. And roughly 60 percent of malicious domains are associated with spam campaigns. NIST
— The NSA has a problem: There aren't enough people trained to do cybersecurity. There will be 3.5 million unfilled cybersecurity jobs by 2021, according to Cybersecurity Ventures. The NSA and the National Science Foundation are trying to fill the gap with cybersecurity camps for elementary, middle, and high school students. The GenCyber camps opened in 2014 and now they're 150 of them around the country. MSN
— The Bureau of Labor Statistics (BLS) expects the outlook for information security analysts to grow 32 percent from 2018 to 2028, increasing much more than the average occupation. The BLS reports that the median salary for a security analyst is $98,350 per year. Greenville Business Magazine
---
---
— What is the greatest cyber threat that the United States is facing today? Cybercrime. In the FY 2020 White House budget, $17.4 billion was earmarked for cybersecurity. The National Interest
— Cybersecurity Stock Watch: Ping Identity Holding Corp. (PING) is a recently IPO'd company with a good growth outlook and solid financial position. The company offers a value proposition in the cybersecurity/cloud niche. This company is well positioned to continue to achieve double-digit growth and increase its profitability. Seeking Alpha
— Organizations are seeking to place cybersecurity at the heart of their operations and governance, but in today's rapidly evolving threat landscape, they are struggling to find enough talent to meet their cybersecurity needs. The cybersecurity field has had a zero percent unemployment rate for several years, and the demand for professionals is not slowing down. Simon Fraser University
— Cybersecurity firms have the responsibility of protecting consumer data and information; but these same companies have an equally enormous task of reducing the risk of a costly patent litigation brought on by a patent troll. The cost of defense through trial ranges from $500,000 to $5 million or more and patent trolls are associated with more than $80 billion a year in lost wealth for defendants. Law.com
— Ransomware damage cost estimates have grown from $8 billion in 2018 to $20 billion in 2021, by which time it's predicted that a business will be infected every 14 seconds, according to report data from Cybersecurity Ventures. DefCAMP
— Women in cybersecurity now represent 20 percent of the workforce, according to Cybersecurity Ventures. There's still a long way to go in closing the industry gender gap, especially when you consider that women make up over half the U.S. workforce. 21 experts offer their thoughts. IBM Security Intelligence
— The average Fortune 1000 organization has anywhere between 40 to 110 security products running in their security operation center at any given time. Security has become an unmanageable nightmare. World Innovation Lab
— 90 percent of effective breaches have a phishing element — cybercriminals are disguising themselves as trustworthy entities in online communication to obtain sensitive information. Therefore, the first step an organization must take in creating a cyber resilient environment revolves around its ability to educate its staff on practicing good cyber hygiene at its most basic level. Northeastern University
More next week.
– Steve Morgan is founder and Editor-in-Chief at Cybersecurity Ventures.
Go here to read all of my blogs and articles covering cybersecurity. Go here to send me story tips, feedback and suggestions.
---
Sponsored by SmartBrief on Cybersecurity
This week's rundown is sponsored by SmartBrief on Cybersecurity, your top resource for daily cybersecurity updates, delivered straight to your inbox.
SmartBrief on Cybersecurity provides:
Summaries of what matters to you, written by expert editors to save you time and keep you informed and prepared
A daily snapshot of the latest advancements in cybersecurity with news from Politico, New York Times, CIO.com, Inside Cybersecurity and other leading sources.
Sign up for SmartBrief on Cybersecurity.