Cybersecurity News. PHOTO: Cybercrime Magazine.
25 Feb

Cybercrime Bytes: Phishing Still No. 1, Sodinokibi Up 820 Percent, RSA College Day

Posted at 22:00h

in

Blogs
Weekly news that keeps you on the cutting edge of cybersecurity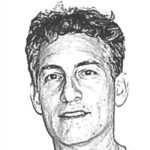 – Steve Morgan, Editor-in-Chief
Sausalito, Calif. – Feb. 25, 2020
This week's rundown is sponsored by SmartBrief on Cybersecurity, your top resource for daily cybersecurity updates, delivered straight to your inbox.
— It's estimated that there was a ransomware attack on businesses worldwide every 14 seconds by the end of last year, according to Cybersecurity Ventures. By far, the single greatest vulnerability that companies continue to face is the infiltration of malware from phishing campaigns. Forbes
— Ransomware costs are escalating, with global damages predicted to reach $20 billion by 2021, according to Cybersecurity Ventures. Since its introduction in May 2019, detections of Sodinokibi (a ransomware family that targets Windows systems) have increased by 820 percent against organizations. Newsday
— RSA College Day will take place on Thurs. Feb. 27 and Fri. Feb. 28 at the Moscone Center in San Francisco. Current college students and 2019 graduates are invited. College Day is the place to explore career options, hear from the best in the field, and network with leading companies looking for young professionals to reinforce their workforce. RSA Conference
— The WiCyS 2020 conference will bring together more than 1,600 women and allies in cybersecurity from industry, academia, government, nonprofits and research. WiCyS issued 750 student scholarships, 130 travel stipends, 67 faculty grants and 26 Veteran Fellowship Awards. Yahoo! Finance
— Federal Reserve Chair Jerome Powell recently indicated that one of the main risks to the financial system is cyberattacks. According to Cybersecurity Ventures, damages from cybercrime could reach $6 trillion by 2021, significantly higher than other major crimes like drug trafficking, pilferage and maritime piracy. PR Newswire
— George Mason University's Volgenau School of Engineering has received the approval of the State Council of Higher Education for Virginia (SCHEV) to create the Department of Cyber Security Engineering, the first of its kind in the country. George Mason University
— While many healthcare providers, especially small- to medium-sized organizations, think that paying off the cybercriminal (when they are the victim of a ransomware attack) is the only way out, this often is the worst tactic to take. Recent studies show that fewer than a third of businesses who pay the ransom actually receive access to their data. Medical Economics
---
---
— The Citadel launches bachelor's degree to train America's future 'cyber warriors.' The South Carolina military college has spent the past decade advancing cybersecurity education via new programs, a dedicated cyber center, national funding, cyber scholarships and public outreach. The Post and Courier
— An array of businesses — Sophos, CrowdStrike, McAfee, Cylance, to name a handful — are vying to position themselves as a cybersecurity provider of choice. Cybersecurity Ventures' Cybersecurity Market Report predicted that the world would spend more than $1 trillion on cybersecurity in the five years from 2017 to 2021. Built In
— One of the big influencers that drive the increase in cyberattacks is the pervasiveness of IoT devices in the enterprise. Ransomware is on the rise as well, with a 300 percent increase in attacks last year. Enterprise Security Magazine
— The average cost of a ransomware attack in 2019 was estimated at $141,000, up from $46,800 one year earlier. Sodinokibi, which appeared in the wild concurrently with the end of the GandCrab network, was the leading ransomware version of 2019. DarkReading
— It is estimated that almost 50 percent of all businesses that suffer a data breach could shut down permanently. A recent report revealed that almost 64 percent of all businesses prioritize IT security above everything else. Even 80 percent of all SMBs rank IT security as a top business priority. Forbes
— On March 19, 2020, the city of Kyiv will host the Cyberspace Strategy in Action conference, Ukraine's major event in cybersecurity. The conference is the first step in cooperation between Ukrainian and global cyberspace players, a platform to discuss strategic challenges in cybersecurity, and a place for global and national experts to share experiences. Interfax-Ukraine
— The WiCyS 2020 Conference from Mar. 12-14 in Aurora, Colo. is sold out! But there are still sponsorship opportunities available. Women in CyberSecurity (WiCyS) is the premier organization with national reach dedicated to bringing together women in cybersecurity from academia, research and industry to share knowledge, experience, networking and mentoring. Cybercrime Magazine will be filming a documentary on women in cybersecurity at the WiCyS conference. WiCyS
— Cybersecurity Ventures is a media sponsor for the second year in a row at RSA Conference USA 2020 in San Francisco from Feb. 24-28. Save $300 with this limited time Special Registration. RSA Conference
More next week.
– Steve Morgan is founder and Editor-in-Chief at Cybersecurity Ventures.
Go here to read all of my blogs and articles covering cybersecurity. Go here to send me story tips, feedback and suggestions.
---
Sponsored by SmartBrief on Cybersecurity
This week's rundown is sponsored by SmartBrief on Cybersecurity, your top resource for daily cybersecurity updates, delivered straight to your inbox.
SmartBrief on Cybersecurity provides:
Summaries of what matters to you, written by expert editors to save you time and keep you informed and prepared
A daily snapshot of the latest advancements in cybersecurity with news from Politico, New York Times, CIO.com, Inside Cybersecurity and other leading sources.
Sign up for SmartBrief on Cybersecurity.