Cybersecurity News. PHOTO: Cybercrime Magazine.
18 Feb

Cybercrime Bytes: Phishing Cyber Stocks, Hacking Auto Dealers, Public Sector Infosec

Posted at 14:31h

in

Blogs
Weekly news that keeps you on the cutting edge of cybersecurity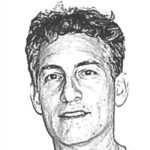 – Steve Morgan, Editor-in-Chief
Sausalito, Calif. – Feb. 18, 2020
This week's rundown is sponsored by SmartBrief on Cybersecurity, your top resource for daily cybersecurity updates, delivered straight to your inbox.
— The cybersecurity industry was worth around $140 billion last year. It's predicted to be $300 billion by 2024. Phishing makes up almost 50 percent of total losses from Internet crime tracked by the FBI. And that's why it's the surprising trend driving cybersecurity stocks today. Money Morning
— The risk of cyberattacks for auto dealers is higher than ever, and so are the costs — most consumers say they won't buy from a dealer that's had a data breach. 15 auto dealership cybersecurity statistics that will drive you to action. Cybercrime Magazine
— The public sector is expected to be the fastest-growing user of automation in the next six to 12 months, a new survey finds. 67 percent of public-sector respondents said automation is helping to reduce stress on information security personnel. GCN
— In 2020, 2025, 2030 … it's almost guaranteed that we will be short-staffed globally when it comes to security expertise. In the immediate future, our best chance to address the skills shortage is to make security an organizational priority and upskill our existing workforce. DarkReading
— A Synack report called "Trust at Scale," citing job and breach data from Cybersecurity Ventures and Verizon, states that when ethical human hackers were upheld by AI and machine learning, they became 73 percent increasingly proficient at identifying and evaluating IT risks and threats. Analytics Insight
— The FBI found that the cyberattacks that cost businesses the most last year were business email compromises (BEC) and confidence fraud. BEC attacks last year resulted in 23,775 complaints to the office and cost organizations more than $1.7 billion. Computer Business Review
— As cyber threats increase, security experts are in demand. The Bureau of Labor Statistics (BLS) projects that employment for information security analysts will grow 32 percent by 2028. AZ Big Media
---
---
— Emily Mossburg has been appointed Deloitte Global Cyber Leader. Emily is a recognized leader and authority on cybersecurity and was recently named one of the "100 Fascinating Females Fighting CyberCrime" by Cybersecurity Ventures. Deloitte
— Towards a more balanced cybersecurity workforce: The fundamental reason why cybersecurity needs more women is simply because they are just as talented, capable, hardworking and qualified as men. Khaleej Times
— Attackers can dwell inside breached environments for extended periods. Some research shows that threat actors operate for an average of 101 days inside victim networks before being detected. Forbes
— In December, the FBI warned that cyber criminals could gain virtual entry into homes through unsecured smart TVs. It said beyond the risk of App developers watching and listening to people through their TV, cyber criminals could cyber-stalk people or show violent or sexually explicit videos to children. Financial Review
— Anyone who still hasn't switched to Windows 10 is at a greater risk of ransomware and malware attacks, as there are no more security patches as of January 14, 2020. Statistics show that 26 percent of computers would still be running Windows 7 after the end date of its official support (which is already a fact). Sensors Tech Forum
— It is reported that 91 percent of cyberattacks begin with a spear-phishing email, which is instructive to businesses regarding the importance of educating employees to not rely on email and to be highly vigilant about all email traffic, links and attachments. Data Privacy + Security Insider
— The WiCyS 2020 Conference from Mar. 12-14 in Aurora, Colo. is sold out! But there are still sponsorship opportunities available. Women in CyberSecurity (WiCyS) is the premier organization with national reach dedicated to bringing together women in cybersecurity from academia, research and industry to share knowledge, experience, networking and mentoring. Cybercrime Magazine will be filming a documentary on women in cybersecurity at the WiCyS conference. WiCyS
— Cybersecurity Ventures is a media sponsor for the second year in a row at RSA Conference USA 2020 in San Francisco from Feb. 24-28. Save $300 with this limited time Special Registration. RSA Conference
More next week.
– Steve Morgan is founder and Editor-in-Chief at Cybersecurity Ventures.
Go here to read all of my blogs and articles covering cybersecurity. Go here to send me story tips, feedback and suggestions.
---
Sponsored by SmartBrief on Cybersecurity
This week's rundown is sponsored by SmartBrief on Cybersecurity, your top resource for daily cybersecurity updates, delivered straight to your inbox.
SmartBrief on Cybersecurity provides:
Summaries of what matters to you, written by expert editors to save you time and keep you informed and prepared
A daily snapshot of the latest advancements in cybersecurity with news from Politico, New York Times, CIO.com, Inside Cybersecurity and other leading sources.
Sign up for SmartBrief on Cybersecurity.