Cybersecurity News. PHOTO: Cybercrime Magazine.
31 Oct

Cybercrime Bytes: PAN Expanding, FireEye Struggling, Cisco Security Partnering

Posted at 12:03h

in

Blogs
Weekly news that keeps you on the cutting edge of cybersecurity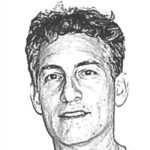 –Steve Morgan, Editor-in-Chief
Sausalito, Calif. – Oct. 31, 2019
This week's rundown is sponsored by KnowBe4, the world's leading platform for security awareness training and simulated phishing.
— Cybersecurity Ventures predicts that global cybersecurity spending could top $1 trillion by 2021. Palo Alto Networks is expanding, and they're one of the top cybersecurity stocks you can buy to take advantage of this trend. The Motley Fool
— FireEye's rate of growth suggests that it has been struggling to win business in the fast-growing cybersecurity industry, losing market share to more-enterprising rivals. The Motley Fool
— Opening in Milan in 2020, Cisco is investing in its first Center of Excellence and Co-Innovation that will focus on cybersecurity, privacy, and partnerships. Cisco
— Out of the 3.5 million open cybersecurity positions expected by 2021, Cybersecurity Ventures estimates more than 2 million openings will be in the Asia-Pac region, and nearly 400,000 will be in Europe. Cybercrime Magazine
— In recognition of National Cybersecurity Awareness Month, Plumas Bank and The Independent Community Bankers of America (ICBA) advise consumers on cybersecurity habits. Northern Nevada Business View
— A new company falls victim to ransomware attacks every 14 seconds, according to research by Cybersecurity Ventures, and the FBI is working to stop the criminals. WSMV News 4
— The November 2019 Cybersecurity Calendar is out with a lineup of global events over the next month. Cybercrime Magazine
---
---
— In the current digital-first climate, why aren't we seeing more young people pursue careers in cybersecurity? TechRadar Pro
— Darktrace's R&D team is aiming to build more sophisticated algorithms to combat a future in which machines — not humans — are the hackers. WIRED
— Through 2025, 90 percent of the organizations that fail to control public cloud use will inappropriately share sensitive data (according to Gartner) — a figure which could risk your company's compliance status and reputation. McAfee
— The Leading Cyber Ladies (LCL) is a sisterhood of sorts that is comprised of a fierce troupe of women innovators all driven, accomplished, and passionate about tech and cybersecurity. Cybercrime Magazine
— With a three-year, $6.3 million grant from the United States Air Force, NAU professors will examine new hardware technologies to stay one step ahead of today's — and, more importantly, tomorrow's — hackers. Northern Arizona University
— Cybercrime Magazine has been named the exclusive media partner for the WiCyS (Women In Cybersecurity) 2020 Conference. PR Newswire
— The "Hot 150 Cybersecurity Companies to Watch in 2021" lists 112 in the U.S. and 38 international (non-U.S.) companies. Israel counts 18, the UK has 7, and Canada has 5. Cybercrime Magazine
— A new mini-documentary examines how one university is addressing the cybersecurity talent gap, and preparing the workforce of the future. University of New Haven
More next week.
– Steve Morgan is founder and Editor-in-Chief at Cybersecurity Ventures.
Go here to read all of my blogs and articles covering cybersecurity. Go here to send me story tips, feedback and suggestions.