Cybersecurity News. PHOTO: Cybercrime Magazine.
29 Jan

Cybercrime Bytes: New Bezos Hack Opinion, Websites Get Defensive, WEF On ISP Security

Posted at 14:43h

in

Blogs
Weekly news that keeps you on the cutting edge of cybersecurity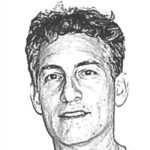 –Steve Morgan, Editor-in-Chief
Sausalito, Calif. – Jan. 29, 2020
This week's rundown is sponsored by SmartBrief on Cybersecurity, your top resource for daily cybersecurity updates, delivered straight to your inbox.
— A new report, overseen by a former head of the FBI's Cyber Division, which investigates the purported hack on Jeff Bezos' iPhone — after it received a video file with malicious spyware from the WhatsApp account of Saudi Arabia's crown prince — is credible but leaves some questions unanswered, according to a variety of cybersecurity experts who were interviewed by the Associated Press (AP). The New York Times
— Global ransomware attacks are predicted to cost $20 billion in damage in 2021, per Cybersecurity Ventures' "2019 Official Annual Cybercrime Report." These three tips will help you lock down your website and significantly reduce the chances of a cyberattack: Enable multifactor authentication; Back up your website; Don't keep sensitive user information on file. Inc.
— While certain cyberattacks focus on specific organizations, the majority target the largest number of internet users possible. The World Economic Forum Platform for Shaping the Future of Cybersecurity and Digital Trust brought together a group of leading ISPs and multilateral organizations to develop new ways to protect and prevent these attacks from reaching consumers. World Economic Forum
— If we look under the hood of the cybersecurity skills shortage, we will find that software development is one of the areas most starved of talent. Even though it is a known fact that vulnerable applications are one of the easiest routes for attackers, somehow the industry still gets away with the idea of security as an optional add-on rather than a basic requirement for an acceptable application. IBM Security Intelligence
— The threat of cyberattacks is growing as cities digitize their services and use datasets to provide more efficient delivery to citizens. According to the Cisco/Cybersecurity Ventures' Cybersecurity Almanac, governments rank among the most vulnerable sectors for the last five years, alongside healthcare, manufacturing, financial services, and transport. Cities Today
— Employees and business executives are prone to ignore fire alarms, much the same way that they ignore potential cyber threats. Jaya Baloo, CISO at Avast, weighs in on this reality, and what can be done about it in a 3-minute podcast interview with Cybersecurity Ventures. Cybercrime Magazine
— The 10 top cybersecurity media recommended for keeping abreast of cybersecurity trends are: The Hacker News; ESET's We Live Security; Cybersecurity Ventures' Cybercrime Magazine; Sopho's Naked Security; SANS Institute; Essentials for AI and Cybersecurity; Network Computing; 24BY7Security; and CSO. Analytics India Magazine
---
---
— State of Colorado Attorney General Phil Weiser and Colorado Northwestern Community College President Ron Granger announced that part of the state's $3.6 million data breach settlement with Equifax will help fund a cybersecurity program for the college in Moffat County. The Colorado Sun
— Alex Stamos, former chief security officer at Facebook, wrote that a new investigation into the Jeff Bezos iPhone Hack is filled with "circumstantial evidence but no smoking gun." Recent reports suggested that Saudi Arabia was involved in the phone of Bezos being hacked after he received a WhatsApp message sent from the personal account of Crown Prince Mohammed bin Salman. Arab News
— A phishing campaign to stop email fraud launched by KnowBe4 and Cybersecurity Ventures consists of a weekly "Who's Being Phished" 30-second video that airs every Friday morning at 8 a.m. EST. The two companies have teamed up on a new public service program — located at PhishingCampaign.com — aimed at increasing awareness of phishing scams and the severe damage they are continuing to inflict on businesses and society. Cybercrime Magazine
— The Indian government has estimated a value of $1.9 billion in the cybersecurity services business and $450 million of cybersecurity products business. This has led to a rise in demand for cybersecurity experts In India, with a median salary of ₹22 lakh per annum for seasoned professionals. Industry insiders are calling this one of the biggest demand-supply problems in talent acquisition. Analytics India Magazine
— Over the next two months, Rogers Cybersecure Catalyst and DMZ will be working on a national recruitment roadshow — a series of info sessions in cites across Canada. This is in the hopes of attracting cyber-related companies to apply to the Catalyst Cyber Accelerator — a three-month program that provides mentorship and resources to support Canadian entrepreneurs in the cybersecurity industry. The Eyeopener
— Auto dealers have been warned that the risk for cyberattacks in 2020 is greater than ever before, due to the growing prevalence of cyberattacks in general and also because dealerships make attractive targets for cybercriminals due to vast amounts of customer data contained in their dealership management systems (DMS), including credit applications, credit scores, bank account information and Social Security numbers. Helion Technologies
— The WiCyS 2020 Conference from Mar. 12-14 in Aurora, Colo. is sold out! But there are still sponsorship opportunities available. Women in CyberSecurity (WiCyS) is the premier organization with national reach dedicated to bringing together women in cybersecurity from academia, research and industry to share knowledge, experience, networking and mentoring. Cybercrime Magazine will be filming a documentary on women in cybersecurity at the WiCyS conference. WiCyS
— Cybersecurity Ventures is a media sponsor for the second year in a row at RSA Conference USA 2020 in San Francisco from Feb. 24-28. Save $300 with this limited time Special Registration. RSA Conference
– Steve Morgan is founder and Editor-in-Chief at Cybersecurity Ventures.
Go here to read all of my blogs and articles covering cybersecurity. Go here to send me story tips, feedback and suggestions.
---
Sponsored by SmartBrief on Cybersecurity
This week's rundown is sponsored by SmartBrief on Cybersecurity, your top resource for daily cybersecurity updates, delivered straight to your inbox.
SmartBrief on Cybersecurity provides:
Summaries of what matters to you, written by expert editors to save you time and keep you informed and prepared
A daily snapshot of the latest advancements in cybersecurity with news from Politico, New York Times, CIO.com, Inside Cybersecurity and other leading sources.
Sign up for SmartBrief on Cybersecurity.