Cybersecurity News. PHOTO: Cybercrime Magazine.
13 Nov

Cybercrime Bytes: Microsoft's Secure PCs, Best Podcasts In 2019, Skills Gap Widens

Posted at 14:04h

in

Blogs
Weekly news that keeps you on the cutting edge of cybersecurity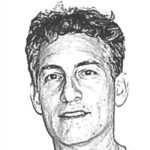 –Steve Morgan, Editor-in-Chief
Sausalito, Calif. – Nov. 13, 2019
This week's rundown is sponsored by KnowBe4, the world's leading platform for security awareness training and simulated phishing.
— Microsoft's new "Secured-core PCs" aim to help companies protect sensitive information from hackers. GeekWire
— Cybercrime Magazine's "CISO Minute" has been named to "The Best Podcasts In 2019." "It's only one minute long! Sometimes information is best is smaller bytes." ClearanceJobs
— Despite pushes for better education and the increasing importance of cybersecurity, there are no signs that the skills gap in our industry is closing or will begin to close in 2020. Packt
— Long Island's Hofstra University unveils a $1.3 million cybersecurity center, one of the only academic "war room" facilities in the New York metro area with a cyber range. Newsday
— Financial services firms are 300X more likely than other companies to be targeted by a cyberattack, and they spend an average of 10 percent of their IT budget on cybersecurity. Bricata
— In 2016, there was a ransomware attack (on a business) every 40 seconds, according to Kaspersky Lab, and Cybersecurity Ventures expects an average of one every 14 seconds in 2019. Of those infected by ransomware, more than three-quarters were running up-to-date endpoint protection, according to Sophos. Infosecurity Magazine
— Florida leads the nation for fraud and identity theft, which is having a major impact on people, businesses and the overall economy. South Florida Business Journal
---
---
— Don't underestimate the power of security awareness training. Your employees can be part of the biggest threat or your strongest allies, depending on how you prepare them. IBM Security Intelligence
— "There's a zero percent unemployment rate if you're a cybersecurity professional," says Adeel Saeed, CISO at Boston, Mass.-based State Street Corporation — a financial services giant with more than 40,000 employees. Cybercrime Magazine
— There's no technological "silver bullet" that will wipe out the crypto-ransomware threat. Rather, a multi-layered approach is needed which consists of socio-technical measures, zealous front-line managers and active support from senior management. ElSevier ScienceDirect
— Starting next fall, every University of Connecticut freshman majoring in computer science — about 200 students — must take a hands-on course in the cybersecurity lab to graduate, regardless of their concentration. Hartford Business Journal
— The U.S. Department of Energy (DOE) will host its fifth CyberForce Competition this month. The event, held at 10 of the DOE's National Laboratories across the United States, will challenge 105 college teams to defend a simulated energy infrastructure from cyber-attacks. News Wise
— Robert Herjavec says that after 7 years, phishing scams are still responsible for initiating more than 90 percent of cyberattacks. Cybercrime Magazine
— Israel is leading the fight against cybercrime. There are over 400 cybersecurity companies in the nation, with many focusing on ensuring the safety of IoT devices like self-driving cars. The Times of Israel
— Worldwide, IT security spending in 2019 was projected to grow 8.7 percent over 2018's figure, according to a Gartner forecast. Cybersecurity Ventures predicted that global cybersecurity spending will exceed $1 trillion cumulatively from 2017 to 2021. IBM Security Intelligence
More next week.
– Steve Morgan is founder and Editor-in-Chief at Cybersecurity Ventures.
Go here to read all of my blogs and articles covering cybersecurity. Go here to send me story tips, feedback and suggestions.