Cybersecurity News. PHOTO: Cybercrime Magazine.
06 Apr

Cybercrime Bytes: Goodbye Passwords, Hello Girls And Women, Hackers Target The C-Suite

Posted at 08:48h

in

Blogs
Weekly news that keeps you on the cutting edge of cybersecurity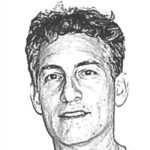 – Steve Morgan, Editor-in-Chief
Sausalito, Calif. – Apr. 6, 2020
This week's rundown is sponsored by SmartBrief on Cybersecurity, your top resource for daily cybersecurity updates, delivered straight to your inbox.
— The password and use of stolen and compromised credentials are one of the single most vulnerable items to tackle if we are to meaningfully reduce online cybercrime. By 2022, 60 percent of large and global enterprises, and 90 percent of midsized enterprises, will implement authentication methods and increasingly, organizations understand they need to adopt passwordless strategies. World Economic Forum
— More women and diverse talent should be hired in security not only because it is the right thing to do, but also because gaining the advantage in fighting cybercrime depends on it. ​Mentorship is one strategy to include girls before they opt out of tech, and to recruit people from non-STEM backgrounds. Microsoft
— According to Verizon research, C-level executives are twelve times more likely to be pursued by cybercriminals and nine times more likely to be victimized, typically by social engineering techniques, for influence, reputational damage, access to data or 71 percent of the time for financial reward. Raconteur
— The NCA (National Crime Agency), which leads the UK's fight on organized crime including cybercrime, said the NDEC (National Data Exploitation Capability) is an "unprecedented, sophisticated, and joined-up approach in the deployment of data to help cut serious and organized crime." Computer Business Review
— The Australian Government is issuing warnings about cyberthreats escalating during the COVID-19 pandemic — for consumers, businesses and governments alike. The threats of breaches increase substantially when working from home due to a number of reasons, including poor security of home Wi-Fi and shared devices when connecting to office systems. The Mandarin
— Cybersecurity Ventures has produced our latest short film — on former White House CIO Theresa Payton — part of an ongoing series covering women in cybersecurity. Payton, CEO at Fortalice and one of our nation's top cybersecurity experts, talks about her high school influences, and how she and her sister became cybercrime fighters. Cybercrime Magazine
— The CISO Minute is exactly what it sounds like — a one-minute podcast dedicated to the week's cybersecurity issues and how C-suite executives should approach them. This is a great, easy-to-digest podcast that anyone — no matter how busy — has time for. Cybercrime Magazine runs the podcast, and the host is Theresa Payton, former White House CIO, who definitely knows what she's talking about. Dashlane
---
Cybercrime Radio: Sylvia Acevedo, CEO at Girl Scouts of the USA
Cybersecurity, cookie sales, and the Covid-19 pandemic.
---
— Ransomware attacks took place every 14 seconds in 2019, according to Cybersecurity Ventures, and have increased by 700 percent since 2016. The most sensible approach to protecting your data should be to prevent, detect, and respond, but also protecting your backup with the 3-2-1-1 rule: 3 copies of your data, 2 different media types, 1 offline and 1 offsite. Quantum
— London-based Finastra, the world's third largest FinTech bank with around 9,000 customers across 130 countries, reported that it detected a ransomware attack on its servers, last week. The company used an "isolation, investigation and containment" approach where the company temporarily disconnected its affected servers while it contained the breach. Cyber Security Hub
— If you think your company is too small to be targeted by cybercriminals or that your anti-malware software will shield you from organized dark web hacking syndicates, then you might want to brace your company for a data breach. Every business is a target for phishing scams, identity theft, data kidnapping, and financial disaster. Anybody who thinks they are not a target is misinformed. San Antonio Business Journal
— HP Inc. estimates that there are approximately 5 billion new, unique threats appearing every month. Compounding these problems is the fact there's a general shortage of cybersecurity experts to go around. In response, the tech giant has bolstered its cybersecurity offerings with new endpoint protection solutions. Forbes
— Last year ransomware attacks cost businesses and other organizations a staggering $11.5 billion in losses, as noted in a recent Deep Instinct report that cited that figure from Cybersecurity Ventures. Among the most targeted were state and local government entities, critical infrastructure organizations, and entities in the healthcare sector. DarkReading
— In a phishing campaign being run by Cybersecurity Ventures and KnowBe4, 23 out of 23 people we interviewed — from companies of all sizes and types — know what a phishing scam is, but they don't know what a spear phishing attack is. This reinforces the idea that most employees are in need of ongoing security awareness training and phishing simulation programs. Cybercrime Magazine
— Towards the end of 2019, the average ransom demand for a popular ransomware variant Ryuk averaged near $400,000 per case. While a standard recommendation is not to pay the ransom, the industry is alive because victims continue to pay. Applied Risk
— The Cybersecurity Pop Quiz, which contains 24 multiple choice questions and an answer key, is a special free resource intended for remote / home office workers during the Coronavirus outbreak. Cybercrime Magazine
More next week.
– Steve Morgan is founder and Editor-in-Chief at Cybersecurity Ventures.
Go here to read all of my blogs and articles covering cybersecurity. Go here to send me story tips, feedback and suggestions.
---
Sponsored by SmartBrief on Cybersecurity
This week's rundown is sponsored by SmartBrief on Cybersecurity, your top resource for daily cybersecurity updates, delivered straight to your inbox.
SmartBrief on Cybersecurity provides:
Summaries of what matters to you, written by expert editors to save you time and keep you informed and prepared
A daily snapshot of the latest advancements in cybersecurity with news from Politico, New York Times, CIO.com, Inside Cybersecurity and other leading sources.
Sign up for SmartBrief on Cybersecurity.