Cybersecurity News. PHOTO: Cybercrime Magazine.
19 Sep

Cybercrime Bytes: Gamification Security, Elderly Scams, Background Checks

Posted at 13:49h

in

Blogs
Weekly news that keeps you on the cutting edge of cybersecurity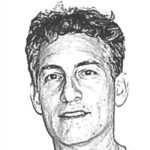 –Steve Morgan, Editor-in-Chief
Sausalito, Calif. – Sep. 19, 2019
This week's rundown is sponsored by MetaCompliance, a global leader in the human aspect of cybersecurity and privacy compliance.
— Catch a cyber crook and win a prize – some organizations are bolstering their cybersecurity with gamification. SC Magazine UK
— Phishing scams, romance fraud, and identity theft lead the way in targeting the elderly. Cybercrime Magazine
— Background checks on potential new hires should include their involvement in past data breaches. BAI
— Is there anything that can ruin a CEO's day faster than a data breach? Cybercrime Magazine
— Smart buildings and IoT devices can create openings for cyberattacks. SC Magazine UK
— The BBB estimates that only 35 percent of small businesses could continue to be profitable for three months or longer if they permanently lost data through a cybersecurity breach. Forbes
---
---
— Five tips to stop ransomware from crippling your restaurant's POS system. Modern Restaurant Management
— Cybercrime will become more profitable than the accumulated profits of the combined global drug cartels. Irish Examiner
— Phishing simulation (a company sends a fake scam email to its employees) can reduce cyber threats to small businesses by 30 percent. Cybercrime Magazine
— Why do cybercriminals target tradeshows and conferences? Event Industry News
— Do some infosec workers suffer from mental health disorders as a result of working long hours under constant pressure? DarkReading
— 10 cyberattacks for SMBs to watch out for. Business News Daily
— Why would a CISO or chief risk officer want to become a CISSP? Cybercrime Magazine
More next week.
– Steve Morgan is founder and Editor-in-Chief at Cybersecurity Ventures.
Go here to read all of my blogs and articles covering cybersecurity. Go here to send me story tips, feedback and suggestions.