Data in the Cloud. PHOTO: Cybercrime Magazine.
21 Jun

Cloud Security: Is My Data Genuinely Secure, And Who Has Access To It?
What organizations should know about storing data in the cloud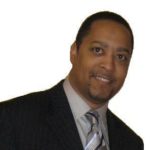 – Robert Johnson, III, President & CEO at Cimcor, Inc
Chicago, Ill. – Jun. 21, 2019
Organizations continue to feel frustrations and concerns as more data advances toward the cloud. Just as vulnerabilities and data security evolve, security within a cloud infrastructure is ever-changing, and the complexity of threats is not always standard and identifiable.
Cloud security has gained popularity, with smaller and mid-sized organizations increasingly migrating to the cloud. The thought process behind this: the less complex of infrastructure, the easier the migration would be. However, as larger organizations and enterprise-level infrastructures have moved to the cloud, the remaining commonality businesses appear to share regardless of size: Trust.
Data Security
Not having control over networks and servers is a real concern and have left many in IT wondering, Is my data genuinely secure, and who truly has access?
When proper policies and controls are in place, data in the cloud can be secure, but ultimately the questions of who has the control and how it is protected are really top of mind for CISOs and CIOs alike. Beginning with data security, organizations may want to look at specific objectives for risk mitigation.
Regardless of size, organizations are continually faced with the challenge of maintaining the integrity of their IT infrastructure. The main questions focusing on IT integrity, compliance and data security include:
Is data secure in the cloud?
Who has control of data?
How is the data protected?
Is Data Secure in the Cloud?
As noted in a previous post regarding security objectives requiring file and system integrity monitoring, the same objectives are applicable for cloud security.
Safe Network Maintenance
Applying patch updates is not the simple answer for network and infrastructure protection, just as network security does not consist of only protecting server security and firewalls. As pointed out in Security Objectives Requiring System Integrity Monitoring, "Comprehensive security should include attention to all infrastructure components, including servers, workstations, devices, and data."
File and system integrity monitoring allows security admins to comprehensively monitor the integrity of critical files on all connected devices.
Vulnerability Management Maintenance
Vulnerability scanning and management are not one and the same. With vulnerability scanning, organizations can discover and analyze risks to then be accepted within the framework of vulnerability management. The management has been stated as the process of using technological tools and other means to automate and add efficiency to the process of eliminating risks as they are identified.
Unauthorized Access Prevention
Cloud-related threats continue to increase, as an average enterprise has more than 20 cloud threats per month. Moreover, as McAfee reports, the average enterprise experiences around 10 cloud-related insider threats per month. Though multi-factor authentication is on the rise and becoming more of the norm, there can still be phishing attacks causing security failures.
Auditing can allow for quick detection of adverse changes resulting from unauthorized access. With the ability to identify negative changes, the remediation of those changes in real-time can stop unauthorized access.
Who Has Control of the Data?
CIOs and even IT directors alike should not just be in the "know" for these processes. For businesses to not just "be secure" but also feel secure, organizations may want to take a look at the policies put in place.
The overall processes may be different, but the goals should be the same: Understanding the risks your processes and protocols create or eliminate, and in turn, communicating the overall security goal.
Challenges within compliance and security maintenance can include change management, change monitoring, and active directory. However, a more significant challenge can occur if cloud security and maintenance is not understood within the organization. Having a tool or software monitor the variety of services for changes that may go unnoticed is a trend that will continue in the larger, cloud environments.
Best Practices for Cloud File System and Integrity Monitoring:
Implement controls around users with the ability to make changes
Utilize software/tools that help determine if changes, and negative or positive
Create built-in processes for implementing the administration of changes, even as organizations scale-up to the cloud.
Act on changes to data control in real-time, with contextual software that provides origination of changes, how your network is impacted, and who made the impact.
How is the Data Protected?
The fundamental tenets of data protection are integrity, control, policy, and compliance.
Data Protection is Integrity and Control. Endpoint security tools should be put in place, and additional measures needing to be addressed include encryption, data loss prevention, file and system integrity monitoring, and access governance. With the average time to identify data breaches still hovering at more than a 6-month mark, tools offering protection for every device on the network may be needed.
Policy is Key. Outdated and nonexistent security policies can lead to a false sense of organizational responsibility, and the development of routine security policies and practices benefit organizations regardless of size. Unfollowed or outdated policies can put organizations at risk. Those can include:
Lack of threat assessments
Lack of formal Vulnerability Management Processes
Not managing environment changes
No screening of Vendors or New Hires
Insufficient response plans
Compliance Requirements must be followed. Insufficient technology can cause organizations to fail compliance initiatives or requirements. As mentioned in Outdated Security Policies,
"In many enterprises, there can be thousands of changes to the network daily. Without the right technology, it can be difficult to determine which utility servers are un-patched or when critical system files are being modified. This leads to compliance risks."
Identifying the compliance standards needing to be followed is the first step for many organizations. Once requirements are defined, organizations can then identify vulnerabilities and then determine appropriate tools and software.
When it comes to compliance in the cloud, ensuring vendors meet specific compliance standards and that organizations still have control over compliance requirements is important with cloud software.
Cloud Security with File and System Integrity. Organizations continue to face the challenge of maintaining the integrity of their IT infrastructure and maintaining compliance as well. Cloud infrastructures are up against a complex set of threats that continuously evolve and may not fit a standardized profile.
Utilizing file and system integrity monitoring software, specifically one with automated detection processes, auditing capabilities, and flexible response options may lessen risk and prove to be a powerful security tool.
To learn more about File Integrity Monitoring, download the Definitive Guide to File Integrity Monitoring today.
– Jacqueline von Ogden is the Director of Marketing and Communications at Cimcor, Inc., and she authored this original blog post.
Cimcor provides solutions for Real-time, File Integrity Monitoring, Network Configuration, and Compliance.
---

Sponsored by Cimcor
Founded in 1997, Cimcor is an industry leader in developing innovative security, integrity and compliance software solutions. The firm is on the front lines of global corporate, government and military initiatives to protect critical IT infrastructure and has consistently brought IT integrity innovations to market.
Cimcor's flagship software product, CimTrak, helps organizations to monitor and protect a wide range of physical, network and virtual IT assets in real-time. Built around leading-edge file integrity monitoring capabilities, CimTrak gives organizations deep situational awareness including who is making changes, what is being changed, when changes are occurring, and how changes are being made. This, coupled with the ability to take instant action upon detection of change, gives organizations assurance that their IT assets are always in a secure and compliant state.
Cimcor is headquartered right outside of the Chicago, IL market with business operations worldwide.