Fortune 500 CISOs. PHOTO: Cybercrime Magazine.
04 May

CISO 500 Demographic Study Announced By Cybersecurity Ventures
Analysis of Fortune 500 CISOs to be published in 2020 Sponsored by SPARQ Global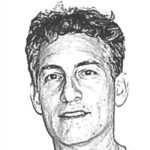 – Steve Morgan, Editor-in-Chief
Northport, N.Y. – Feb. 17, 2020
Cybersecurity Ventures has commenced research on our first-ever demographic study of Fortune 500 chief information security officers (CISOs), which will be published in 2020.
The Fortune 500 is an annual list compiled and published by Fortune magazine that ranks 500 of the largest United States corporations by total revenue for their respective fiscal years. The list includes publicly held companies, along with privately held companies for which revenues are publicly available.
The companies listed play a hugely important and influential role in the business world. Studying their CISOs offers unique insights into the current and future nature of this increasingly important position.
Our study will compile CISOs by gender, tenure, business background, education, and more. We will also be sharing insights and commentary on the demographics from numerous Fortune 500 CISOs that we have interviewed over the past year.
The CISO 500 will not share contact information such as email address or phone number, and it is not intended to be a sales tool for contacting CISOs.
The study, when complete in 2020, will be published in Cybercrime Magazine and freely distributed. For more information about the CISO 500, contact us here.
Ask The CISO
Cybercrime Magazine filmed interviews with a diverse group of 25 large enterprise chief information security officers for our groundbreaking "Ask The CISO" series.
The CISOs touched on many topics with us, including their educational background, how they first became CISOs, women in these positions, and their advice for future CISOs.
Roland Cloutier, SVP and CISO for ADP, which has been on the Fortune 500 list for 24 years, took an unusual path to the cybersecurity field, and ultimately to his current position. Listen to his story here. Or watch the video below.
---
---
We owe a debt of gratitude to the CISOs for participating in the series. Each one of them had to travel and give up time in order to film with us. They are the impetus for our research in this area.
Did You Know?
Cybersecurity Ventures forecasts that 100 percent of large corporations (Fortune 500, Global 2000) globally will have a CISO or equivalent position by 2021 (up from 70 percent in 2018), although many of them will be unfilled due to a lack of experienced candidates.
The second-highest paying tech job in 2019 is a CISO, with a salary range of $175,000 to $275,000. Fortune 500 corporations in big cities pay as much as $380,000 to $420,000 annually, and more, to their CISOs, much higher than the average range for the position in mid-sized companies, government agencies, and academia.
At the top of the cybersecurity food chain (ranked by pay), there are a small number of CISOs earning 7-figure annual pay packages.
Research firm Forrester predicts that the number of women CISOs at Fortune 500 companies will rise to 20 percent in 2019, compared with 13 percent in 2017.
Stay tuned for the study!
– Steve Morgan is founder and Editor-in-Chief at Cybersecurity Ventures.
Go here to read all of my blogs and articles covering cybersecurity. Go here to send me story tips, feedback and suggestions.
---
About SPARQ Global (a GTS company)
SPARQ delivers 100% Data Resiliency through its 'Classified Grade Cybersecurity for Commercial' solutions and managed services. With over two decades of experience delivering turnkey, made in USA, classified, mission-critical defense, intel and homeland security solutions and services protecting over $50 Billion of national security assets, we have earned our 'Trusted Agent' pedigree. SPARQ extends this pedigree into commercial markets as a mission-critical managed services offering in order to:
Protect customer data, content and IP against theft, manipulation, destruction, denial of access to content and services, 'black market' distribution, other.
Protect investment and operational capital from cyber-related fraud and risk.
Protect digital ecosystems and supply chains.
Enable and support 100 percent cyber risk underwriting.
Provide zero customer delivery risk based on security as a managed service, with turnkey delivery at a competitive price.
Visit us at sparqglobal.com.