Neurodiversity. PHOTO: Cybercrime Magazine.
16 Feb

Bank Of America At The Intersection Of Cybersecurity And Neurodiversity

Posted at 13:46h

in

Blogs
Help wanted: people who think differently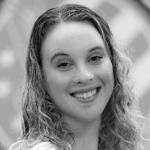 – Amanda Glassner
Northport, N.Y. – Feb. 16, 2021
Craig Froelich is determined to put neurodiverse people on cybersecurity's radar screen.
Froelich, CISO (chief information security officer) at Bank of America, has a vision and a plan to promote diversity and inclusiveness for a marginalized community.
Neurodiversity is any variation in the human brain regarding sociability, learning, attention, mood, and other mental functions. This includes ADHD (attention deficit hyperactivity disorder), dyslexia, Asperger's, autism, Tourette syndrome, and others.
These individuals sometimes suffer from a societal stigma and ignorant viewpoint — being seen as disabled, less educated, or hard to work with.
The way Froelich sees it, neurodiversity is an advantage, especially for roles in cybersecurity.
Many neurodiverse differences are made up of extraordinary information processing skills, and when one can apply them to specific projects, incredible results flourish.
The COVID-19 pandemic has stolen attention from a cybersecurity labor epidemic with an estimated 3.5 million job openings in 2021 — enough to fill 50 NFL stadiums. But recruiting and retaining staff is always on Froelich's mind.
---
---
"When you're thinking about really hard problems, like being able to defend an organization like Bank of America from all forms of threats, you want to have as many smart minds to be able to help solve that problem, and neurodiverse people can give you a different way of thinking about the problem," he says. "Why wouldn't you want to have more of those [people] around the table?"
When stated so plainly, Froelich's question becomes rhetorical. Rather, it serves a different purpose, inspiring CISOs across the country to begin hiring neurodiverse individuals.
So, how do leaders in cybersecurity send a "Help Wanted" message to the neurodiverse population?
It's not as complicated as you might think. Start by actually sending the message, which sounds obvious, but you would be surprised by how many companies are missing this integral first step.
The next step is to get involved in the community. Find others, such as Froelich, who have the experience and background to assist in your search.
Likewise, broaden your interview process. Make use of different techniques to assess your applicants' skills and seek to fill positions for the foreseeable future.
On the other hand, how do you make yourself known as a member of the neurodiverse population?
Start by putting neurodiverse on your resume and highlight the strengths that come with your difference. You never know, you just may be the perfect candidate to fill an open position in malware reverse engineering at a Fortune 500 company.
"This is not about a disability, but this is about differences and how people process differently," says Froelich. "People who are neurodiverse have to be a part of our workforce, and they already are; we just have to figure out how to be able to allow them to do that without a stigma."
– Amanda Glassner is a staff writer and reporter at Cybercrime Magazine.
Go here to read all of my blogs and articles covering cybersecurity. Go here to send me story tips, feedback and suggestions.