Cybersecurity Channel Programs. PHOTO: Cybercrime Magazine.
31 May

5 Hot Cybersecurity Channel Programs Focus on MSSPs

Posted at 14:54h

in

Lists
Partner opportunities in the rapidly growing cybersecurity market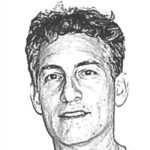 – Steve Morgan, Editor-in-Chief
Sausalito, Calif. – May 31, 2018
A rising tide of global spending on cybersecurity is lifting up cybersecurity company channel programs aimed at VARs, consultancies, systems integrators, defense contractors, and last but not least — MSSPs (managed security service providers).
MSSPs are in fact emerging as a top target for channel chiefs at cybersecurity companies.
The cybersecurity market is expected to post revenues of more than $1 trillion cumulatively from 2017 to 2021, according to the Cybersecurity Market Report, published annually by Cybersecurity Ventures.
In the face of a labor crunch that is predicted to have 3.5 million cybersecurity jobs unfilled by 2021 (up from 1 million in 2014), CIOs, CISOs, and IT security teams at organizations of all types and sizes are increasingly looking to MSSPs for help identifying and thwarting hackers and cybercriminals.
The market data points to a huge need, and opportunity, for the middlemen that stand between cyber technology producers and end-user buyers.
"Modern security is beyond the capacity of most customer IT departments so technology should be molded to enable the service provider to better defend the attack surface," says Stephen Tallant, Senior Director, MSSP & Service Enablement at Fortinet, a leading provider of next-generation firewalls. "Security technology should be open to customization and development so MSSPs can adapt to changing threat conditions," adds Tallant.
The larger regional, national, and global MSSPs are also offering their own partner programs — monetizing heavy investments they've made into SOCs (security operations centers) and incident response personnel.
CyberTechnologyXChange, a unique event focused on partnerships between cybersecurity vendors and channel partners, conducted research and interviews to assist the editors at Cybersecurity Ventures with a list of 5 hot cybersecurity channel programs to watch in 2018.
5 Hot Partner Programs
CyberTechnologyXChange sifted through dozens of cybersecurity companies to narrow down this list of hot partner programs, with each one focusing on a different area.
Cybersecurity Ventures will publish a larger list of cybersecurity channel programs later in 2018.
– Steve Morgan is founder and Editor-in-Chief at Cybersecurity Ventures.
Go here to read all of my blogs and articles covering cybersecurity. Go here to send me story tips, feedback and suggestions.
CyberTechnologyXChange will be held on Aug. 15, 2018 at The Lodges at Deer Valley in Park City, Utah.