CISO Headcount. PHOTO: Cybercrime Magazine.
04 Aug

The World Employs 32,000 CISOs In 2023
Chief Information Security Officer Headcount Download Report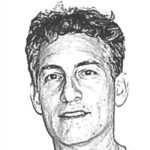 – Steve Morgan, Editor-in-Chief
Sausalito, Calif. – Aug. 4, 2023
The 2023 CISO Headcount Report is sponsored by CISO Global.
Cybersecurity Ventures estimates there are now at least 32,000 CISOs employed worldwide. Press Release
The good news is that most large organizations have a CISO. The bad news is that most small businesses, and far too many mid-sized companies, have been left by the wayside and they do not have a dedicated full-time leader focused exclusively on cybersecurity.
Zippia, established through a database of 30 million profiles and verified against Census Bureau data, estimates over 7,523 chief security officers (an interchangeable term with CISOs) are "currently employed" in the U.S.
---
---
The 2022 Fortune 500 list suggests that the top businesses in the U.S. contribute approximately two-thirds of the country's GDP in terms of revenue.
According to Cybersecurity Ventures, 100 percent of Fortune 500 companies and the majority of Global 2000 organizations employed a CISO or an equivalent role in 2023, up from 70 percent in 2018.
There are 31.7 million small businesses in the U.S., and SMBs account for 99.9 percent of them. Over 80 percent of SMBs are sole proprietors and have no employees. Despite this, 47 percent of the U.S. workforce is employed by small businesses.
It is estimated that over 600,000 new small businesses are opened every year in the U.S., and 100 million small companies open annually, worldwide.
Close to zero percent of these companies will employ a dedicated security officer, widening the chasm between adequate business protection and cyber threats every year.
Learn more about CISO demographics, the talent crunch, inclusivity, and more. Download the Report.
– Steve Morgan is founder and Editor-in-Chief at Cybersecurity Ventures.
Go here to read all of my blogs and articles covering cybersecurity. Go here to send me story tips, feedback and suggestions.
---
Sponsored by CISO Global
At CISO Global, cybersecurity is a culture, not a product.
We are on a mission to demystify and accelerate our clients' journey to cyber resilience, empowering organizations to securely grow, operate, and innovate.
At CISO, we partner with our clients wherever they may be on their cybersecurity journey, helping them to resolve any current roadblocks and adequately anticipate future issues to achieve cyber resilience and create a culture of cybersecurity across the organization.
To learn more, visit cisoglobal.com.