Breach Simulation. PHOTO: Cybercrime Magazine.
17 Apr

10 Hot Breach And Attack Simulation Companies To Watch In 2021

Posted at 17:00h

in

Blogs
Continuous, automated red-teaming is the new trend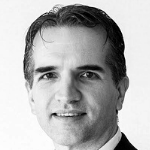 Melbourne, Australia – Apr. 17, 2021
One of the recurring themes in post-breach analysis is the frequency with which otherwise security-savvy organisations are getting compromised by existing vulnerabilities. The persistence of such security holes, despite ready availability of fixes, points to even bigger issues in critical security capabilities such as patch management — but how can you find those vulnerabilities before the cybercriminals do?
Recognizing that conventional penetration testing requires more skills, resources and time than most companies have available to them, many have turned to breach and attack simulation (BAS) tools — a collective term coined by Gartner just a few years ago — to check their exposure through automated breach testing.
---
Cybercrime Radio: Organizations Globally Under Cyber Attack
Avihai Ben-Yossef, co-founder & CTO at Cymulate
---
Open-source BAS tools such as APTSimulator, Caldera, Metasploit and NeSSi² have long been used by network security professionals to run tests against their infrastructure on an ad hoc basis, but growing awareness of the need for regular testing has driven a surge in automated BAS services that increase the frequency and consistency of testing.
Given broad agreement that cybercriminal activity will only get more intense and damaging this year, automated testing is well worth looking into.
Hot BAS Companies
Who's who in the BAS space? Here's 10 hot companies the editors at Cybercrime Magazine are watching in 2021, and you should too.
---
---
"Despite constant investments in security, organizations are surprised when they get breached. Why didn't their security stack detect or prevent the breach," says Eyal Wachsman, co-founder and CEO at Cymulate.
"With the rapid pace of change in enterprise IT and evolving threats like ransomware and supply chain attacks, they have no idea how operationally effective their security is," adds Wachsman. "Breach and attack simulations solve this problem by allowing enterprises to easily and effectively find and remediate gaps, misconfigurations and vulnerabilities. Enterprises who have adopted BAS also find that it helps in increasing cybersecurity professional skill sets and optimize enterprise incident response plans."
Cybercrime Magazine will be expanding our coverage of breach and attack simulation companies and this list in 2022.
– David Braue is an award-winning technology writer based in Melbourne, Australia.
Go here to read all of David's Cybercrime Magazine articles.
---
Sponsored by Cymulate
Cymulate is a breach and attack simulation platform that lets you protect your organization at the click of a button. Operating thousands of attack strategies, Cymulate shows you exactly where you're exposed, and how to fix it.
Cymulate was founded by an elite team of former IDF intelligence officers who identified frustrating inefficiencies during their cyber security operations. From this came their mission to empower organizations worldwide and make advanced cyber security as simple and familiar as sending an e-mail. Today, Cymulate is trusted by hundreds of companies worldwide, including leading banks and financial services.