Cybersecurity Investing. PHOTO: Cybercrime Magazine.
15 Dec

30 Cybersecurity Companies Raised $200M+ Each In 2021
Largest venture capital funding rounds this year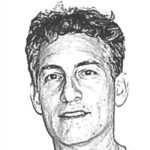 – Steve Morgan, Editor-in-Chief

Northport, N.Y. – Dec. 15, 2021
Cybersecurity Ventures has tracked more than $23 billion (that is not a typo) in venture capital devoted to cybersecurity companies in 2021.
Our daily VC Report, sponsored by Evolution Equity Partners, has all of the deal flow from this year.
The funding rounds are larger than ever. More than 30 cybersecurity companies raised $200 million or more in 2021.
TOP 30 INVESTMENTS
Go here for details on all of these transactions.
Lacework Lands $1.3B To Expand Its Cloud Cybersecurity Platform
Splunk Launches Splunk Security Cloud, Nabs $1B From Silver Lake
Transmit Security Announces Citi Ventures And Goldman Sachs Asset Management As Additional Investors On Its Record-Setting $543M Series A Funding Round
Identity Verification Startup Socure Raises $450M At $4.5B Valuation
Claroty Raises $400M To Protect 'Cyber-Physical' Systems Such As IoT And Industrial
Identity Verification Company Trulioo Lands $394M
Ledger Raises $380M For Its Crypto Hardware Wallet
Orca Security Raises Another $340M, Boosts Valuation To $1.8 Billion
Crypto Infra Startup Fireblocks Raises $310M, Triples Valuation To $2.2B
Armis Raises $300M On $3.4B Valuation To Fuel Acquisitions
---
Cybersecurity ratings Platform SecurityScorecard raises $180M
Highflier has raised nearly $300M to-date
---
Forter Raises $300M On A $3B Valuation To Combat E-Commerce Fraud
Cyber Security Software Startup Snyk Raises $300M, Valued At $8.5 Billion
Netskope Attracts $300M In Additional Investment, Elevating Valuation To $7.5 Billion
Israeli Firm Cybereason Raises $275M, Tripling Valuation
Moody's Will Invest $250M In BitSight, A Pioneer In Cybersecurity Ratings
Cloud Security And Analytics Platform Devo Raises $250M To Bolster R&D Efforts
Acronis Raises $250M At A $2.5B+ Valuation To Double Down On Cyber Protection Services
Israeli Cybersecurity Firm Wiz Raises $250M, Soaring To $6B Valuation
SoftBank Co-Leads $235M Investment In Israeli Facial Recognition Startup AnyVision
Illumio Secures $225M At $2.75 Billion Valuation To Stop Cyber Disasters With Zero Trust Segmentation
Identity Verification Startup Incode Raises $220M
Shift Technology Raises $220M At A $1B+ Valuation To Fight Insurance Fraud With AI
OneTrust Raises $210M To Expand Its Enterprise Compliance Solutions
Coalition Closes $205M Series E, Valuing The Cyber Insurance Provider At More Than $3.5 Billion
Dragos Raises $200M To Protect Industrial Customers From Cyberattacks
Israeli Cybersecurity Firm Cato Networks Raises $200M At A Valuation Of $2.5B
Cybersecurity Unicorn Aura Gets $200M (Series F) At $2.5 Billion Valuation
Cribl Raises $200M To Help Enterprises Do More With Their Data
Cybersecurity Startup Exabeam Raises $200M, Valued At $2.4 Billion
$200M Feedzai Funding Produces Another Silicon Valley Cybersecurity Unicorn
Looking for more deal flow? Here's all of the cybersecurity mergers and acquisitions transactions in 2021.
The editors at Cybercrime Magazine will continue tracking VC and M&A activity for you in 2022. Stay tuned!
UPDATE: A day after this post, on Dec. 16, Sysdig bagged $350M in a late-stage funding round. That makes it 31 companies and counting as the year hasn't ended yet.
– Steve Morgan is founder and Editor-in-Chief at Cybersecurity Ventures.
Go here to read all of my blogs and articles covering cybersecurity. Go here to send me story tips, feedback and suggestions.